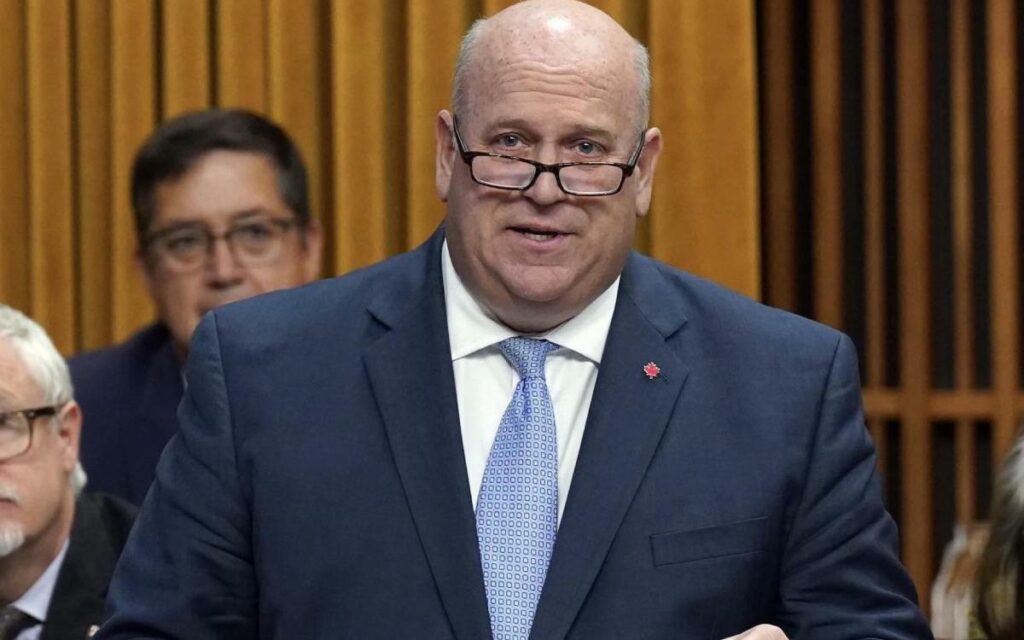 Niagara West MP Dean Allison (pictured), who previously served as shadow minister of international development and international trade as well as director at the Organization for Security and Co-operation in Europe, said the CCP has "inundated" many of Canada's largest and most powerful institutions, and most Canadians aren't even aware of the severity of the situation. Photo credit: Facebook/Dean Allison
As Parliament prepares to recess for the summer months, there is one pervasive issue that is occupying much of the time and attention of house members: Chinese interference in Canadian elections. Dean Allison serves as Conservative Member of Parliament (MP) for Niagara West.
"As we've looked at all the information, it has become clear that China has a lot more influence in our domestic affairs than we like to talk about," Allison shared in a recent sit-down with The Niagara Independent. "And we've let it get way out of control."
David Johnston, who served as Canada's 28th Governor General (2010-2017), was appointed as the 'special rapporteur' on foreign election interference by Prime Minister Justin Trudeau in March 2023. Johnston recently decided against recommending a public inquiry into the matter in his official report, a judgment for which he has received intense criticism from both Allison's Conservatives, as well as the other opposition parties.
"We need some type of inquiry," Allison was adamant. "I have colleagues, Conservative and non-Conservative alike, who have been targeted in their ridings, and have lost the support of hard-working Chinese-Canadian families, who we believe were intimidated by the Chinese Communist Party to stay home on election day."
Allison agrees with the opposition motion initiated by NDP leader Jagmeet Singh, which officially passed the house and called on Johnston to resign his post. Johnston has thus far refused to do so and has received the support of the Prime Minister to continue his mandate.   
"This is a huge contrast from the NDP's typical partnership with the minority Liberals. It may seem unlikely that the party will officially withdraw their support, but if the pressure keeps on like this, you have to wonder how long things can stay as they are. I'm concerned this Liberal government has become compromised by Beijing through money they've received via business people," Allison alleged.
Many foundational Canadian institutions, Allison fears, have fallen under attack by the CCP. "The CCP has inundated our universities, our businesses, they've set up police stations in this country." 
"They're obviously looking to expand their strategic control of establishments beyond their borders", he added. "We really need to pay attention to what they're saying and what they're doing… we're so removed from how they are subtly working in the shadows to accomplish their objectives."
In order to counter the challenges of a new era of turbulence, Allison believes it's vitally important that Canadians recognize the gravity of the threat posed by Communist China. "These are incredibly dangerous developments taking place right now," Allison said. "They (China) are buying up land and natural resources both in our country and worldwide. We see their massive military build-up, and their clear desire for global dominance."
As geopolitical experts increasingly believe it is not a matter of if, but when China will carry out a blockade and/or a full-scale invasion of their independent neighbor Taiwan, Allison sees the stakes for Canada as enormous. 
"A lot of people don't think Taiwan matters… but it is absolutely critical to the world-economy," he explained. "Their microchip industry powers the technology we use all the time." 
"And then there is the supply chain issue as a whole… huge amounts of global trade sail through the Taiwan Strait every single day. So, in a war scenario, you're looking at mass shortages on the goods/services we rely on, and skyrocketing prices potentially far beyond even what we've experienced after the years of pandemic closures."
When asked what steps he would like to see the federal government take in response to the storm clouds forming on our pacific horizon, Allison shared some key thoughts. 
"First of all, we've got to do a better job controlling CCP investment. They're buying up our oil sands, agriculture, mining, etc., while we have no access to their own. Why are we allowing this? Secondly, we've also got to do a lot more with (our military) in the North… Whether we're talking about China or Russia, the threat is there, and we should be worried about it. We need to be in touch constantly with our NATO allies."
 "Finally, it would be great to see the government communicate clearly and regularly with Canadians about the seriousness of the threats we're facing here. We don't have a state of the union like the U.S.A., but we can deliver updates to citizens, and we should."
"At the end of the day, people are busy… with work, with their families, and they don't follow things they don't think impact their daily lives. The problem is that by the time we feel the impact, it may be too late to prevent disaster."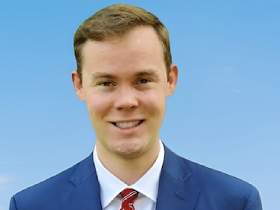 Nick Redekop completed his Honours Bachelor of Arts Degree in Labour Studies at Brock University. He has previously served in municipal and federal politics. In his free time, Nick enjoys following sports, taking part in outdoor activities, and reading biographies. Nick resides in Niagara Falls