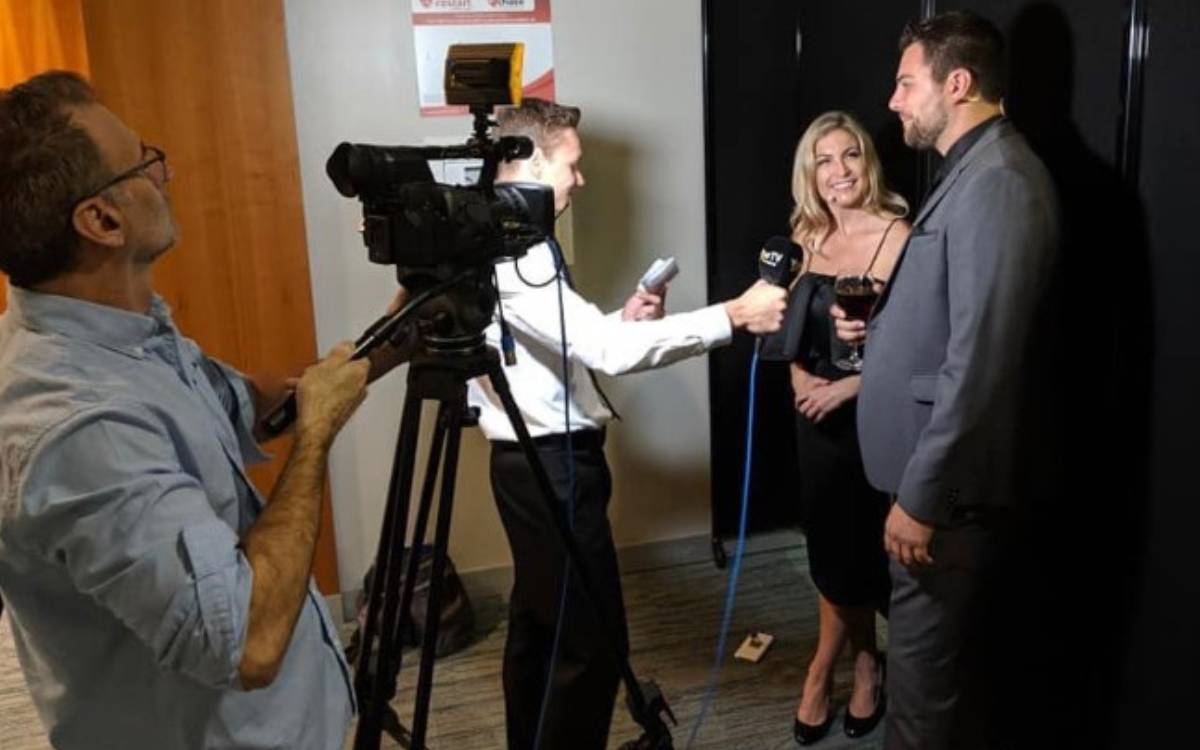 The 2019 Niagara Music Awards
Last year at this time, organizers of the Niagara Music Awards were getting ready to host the 12th annual awards ceremony at the Scotiabank Convention Centre in Niagara Falls – a venue that is ideal for hosting live performances with outstanding sound, amazing lighting, and ample seating.
Fast forward to 2020, and organizers were faced with the decision of whether or not to have the Niagara Music Awards take place at all.
Many award ceremonies in 2020 have either been cancelled or postponed until 2021 because of the COVID-19 pandemic.
"A lot of people suggested to go quiet for the year and work on doing it the way we normally do for 2021," said event organizer Todd Brown.
Recognizing and promoting the music of Niagara musicians to a vast audience is something the organizers of the Niagara Music Awards have always strived to achieve since the inaugural ceremony in 2007.
"We really felt for the local musicians who have been hit hard by the pandemic, and we wanted to do something and keep it going. So we decided to move the award ceremony to an online version," added Brown.
Therefore, the show will go on.
This year's event will take place on Saturday, October 10 starting at 7:00 p.m. The unique 90-minute ceremony will be hosted by Patrick Gagliardi and will include pre-recorded performances, celebrity shout-outs, and 20-25 award presentations. The bulk of the ceremony content will be pre-recorded for logistical purposes.
Dave Grand, a Director for the Niagara Music Awards, has really stepped up and taken the reigns this year. "He really pushed for us to keep this event going, and by learning all of the digital components," said Brown. "Grand organized the live off the floor recordings at Jukasa Studios in Caledonia, which will sound very high-end and professional."
The organizers were also hoping to have live viewing parties across the region as well. But with social gathering sizes recently reduced by the Ontario Government, those parties will likely now not happen.
On a more positive note, with the ceremony taking place online, they were able to secure some pretty big name musicians (originally from Niagara) that are going to perform live off the floor from around the world. "We will be making an announcement regarding these performers in the next couple of weeks," said Brown.
Another benefit of live streaming an event is the scope – people from all over the world will be able to watch the event from the comfort of their own homes in their own personal attire. Hollywood is making their mark by turning their 2020 award ceremonies into 'Pajama Parties'.
All kidding aside, with so much uncertainty, organizing an event of this magnitude can bring about much anxiety.
"Normally, we are pretty relaxed because we know what we are doing, but this year is all new territory for us and a much greater challenge" said Brown.
By having an awards ceremony in 2020, the organizers are really hoping to keep the Niagara music community connected during these difficult times.
Will the number 13 be a lucky or unlucky number for the 13th Annual Niagara Music Awards?
"Yet to be determined" chuckled Brown.
For more information on the NMA's, visit their new website at www.niagaramusicawards.ca.