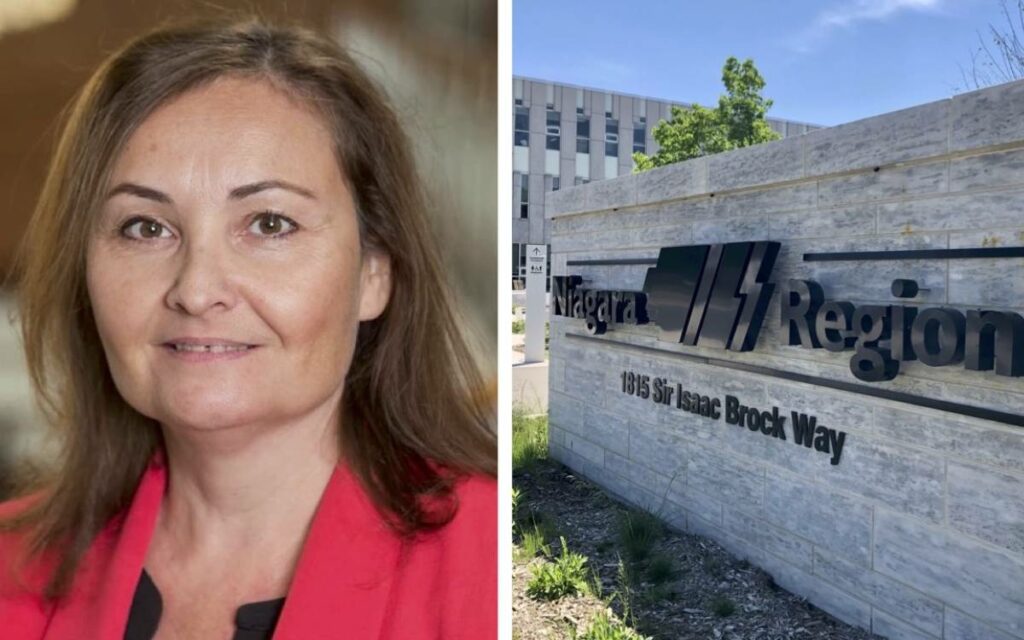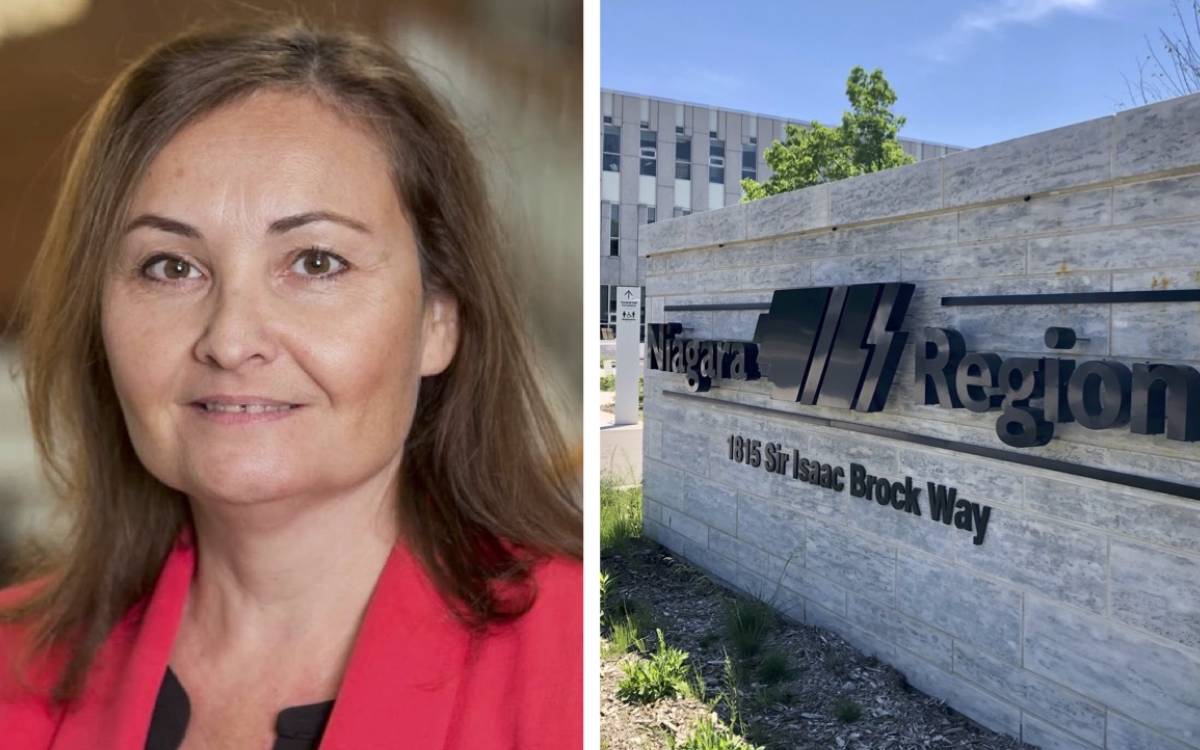 Michelle Sergi's appointment was officially approved last week. Photo credit: London Free Press and The Niagara Independent
With efforts to update Niagara's Official Plan well underway, the Region has secured a new head of planning and development.
Michelle Sergi's appointment was approved at a special council meeting on Thursday, June 10. It follows a thorough, nation-wide, recruitment process undertaken by an independent staffing agency.
"The role of Commissioner of Planning and Development Services is an important one, especially as we continue work on Niagara's new Official Plan – a project that will have far-reaching impacts on our community for years to come," said Chair Jim Bradley in a press release. "I along with all of Regional Council, look forward to working with Michelle as we make progress on this project and the many others undertaken by our Planning and Development Services staff."
Sergi comes to Niagara with more than two decades of experience in senior planning positions in Waterloo and Hamilton. Her most recent role was Director, Community Planning and Chief Planner at the Region of Waterloo.
"Michelle's years of experience and unique expertise in her field will be valuable assets, both within the Planning and Development Services Department, and across the organization, as we work together to move forward on Council's Strategic Priorities. I'm excited to welcome her to Niagara Region," commented acting CAO Ron Tripp.
Sergi replaces long-time regional planner Rino Mostacci, who retired as commissioner last fall.
Mary Lou Tanner, partner and principal planner at Niagara Planning Group and the former planning chief in Burlington, told The Niagara Independent that Sergi "is an outstanding choice as Planning Commissioner."
Tanner, who was also Niagara Region's Director of Planning Services from 2011 to 2015, said Sergi's experience and leadership skills will bode well for Niagara residents in the years to come.
"Michelle has extensive experience in growth and development, is an excellent leader in developing practical solutions to complex issues, and works in a collaborative leadership approach with stakeholders. Michelle's experience in Waterloo with growth, implementation of iON LRT, and building communities will serve Niagara's future very well."
Earlier this year, Sergi was one of a handful of select individuals named to a new working group tasked with assessing and making recommendations to Ontario's Ministry of Environment, Conservation and Parks regarding changes to the province's Conservation Act.
Sergi will take up her position as Niagara's Commissioner of Planning and Development Services on July 19.
Per provincial-mandate, all municipalities in Ontario's Greater Golden Horseshoe area currently have until July 1, 2022 to update their community's development policies in alignment with "A Place to Grow" legislation. In her new role, Sergi will be instrumental in shaping Niagara's updated Official Plan.