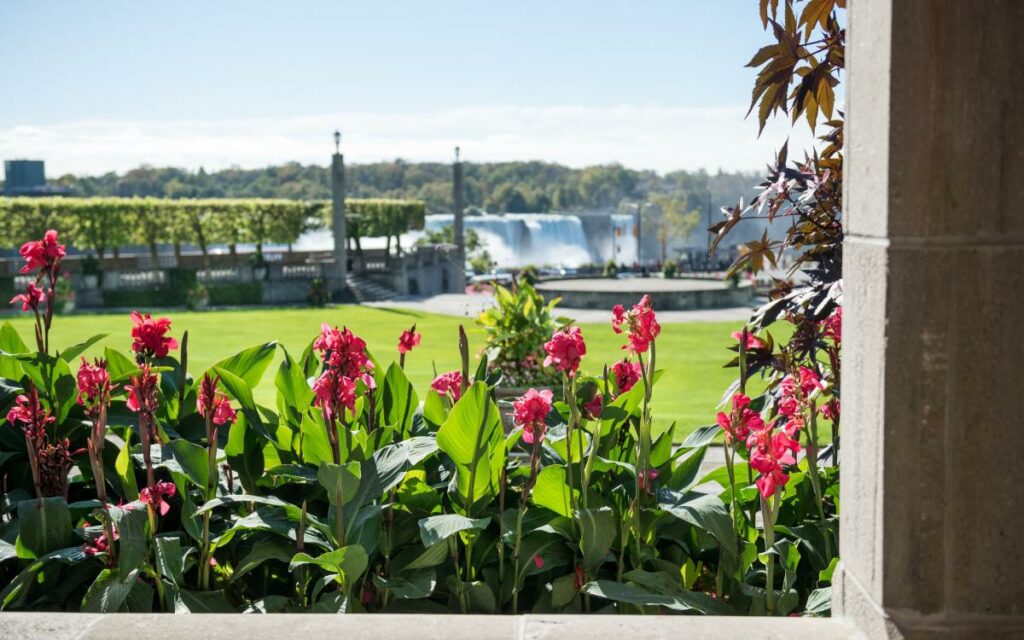 Every Wednesday, seniors aged 60 and over get one free admission for every entry purchase at all of Niagara Parks' attractions and heritage sites. Photo credit: Niagara Parks
Along with National Indigenous History Month, Italian Heritage Month, and a bevy of other month-long observances, June represents Seniors Month in Ontario: "a time to honour and celebrate the contributions and hard work that Ontario's older adults have done all their lives to make Ontario the great place it is today." 
To celebrate, Niagara Parks is offering two-for-one admission to all of its attractions and heritage sites for seniors aged 60 and over every Wednesday throughout the month of June.
"Niagara Parks is pleased to participate in this initiative in honour of Seniors Month in Ontario," said April Jeffs, Chair of the Niagara Parks Commission. "The 2023 theme is 'Working for Seniors,' and we are proud to offer this promotion to recognize and celebrate seniors as they rediscover the natural beauty, awe-inspiring attractions, rich heritage sites, and all that Niagara Parks has to offer."
To take advantage of the offer, seniors must present valid identification at a Niagara Parks welcome centre or the entrance to any of Niagara Parks' attractions and heritage sites. 
While the purchaser must be a senior to take advantage of the promotion, the free admission can be applied to a guest of any age. 
"I am delighted that Ontario's seniors will have this wonderful opportunity to explore the beautiful Niagara region, as we celebrate Seniors Month," said Raymond Cho, Minister of Seniors and Accessibility. "Ontario's seniors have worked hard to build this province into the great place it is today. They deserve to enjoy the fruits of their time, energy, and contributions to this province."
"As we approach the peak of tourism season, I hope Ontario's seniors will take advantage of this two-for-one promotion and enjoy a well-deserved opportunity to visit and explore Niagara's remarkable tourism landscape," said Neil Lumsden, Minister of Tourism, Culture and Sport.
The Seniors Month offer only applies to in-person ticket purchases (not valid online). 
Regular parking fees remain in place.
To learn more about Niagara Parks' attractions and heritage sites, visit niagaraparks.com.