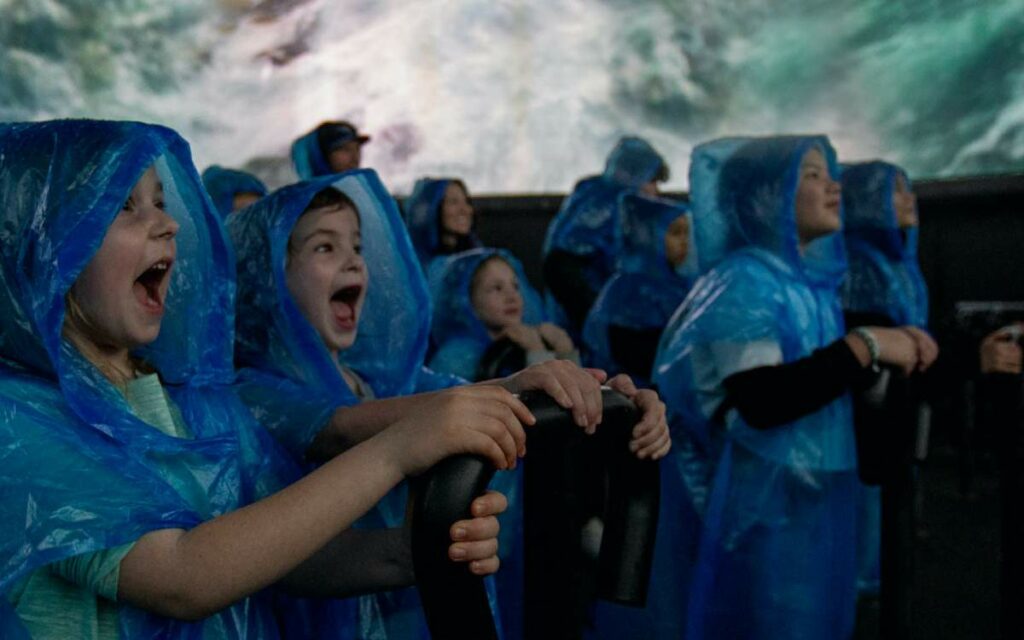 With all pandemic restrictions at the border now lifted and international travel continuing to increase, the Niagara Parks is expecting a stellar 2023 tourist season – and the organization needs help from the community to make it a success. Photo credit: Niagara Parks
It may only be March but plans for summer 2023 are well underway at the Niagara Parks Commission. David Adames serves as Chief Executive Officer. 
"2023 is getting off to a very good start," Adames shared in a recent interview with The Niagara Independent this week. "Our March Break business is experiencing a significant recovery from the pandemic years. We're anticipating that, with Easter, Victoria Day, and every upcoming long-weekend, tourism will continue to increase."
Niagara Parks boasts numerous attractions that bring tourists from across Canada, the United States, and all over the world to the region, every single year. "From Journey Behind the Falls to the Botanical Gardens (and Butterfly Conservatory), to cable cars and our premier golf courses, we have tremendous opportunities for those visiting Niagara," said Adames. 
In addition to long-standing traditions, Adames is particularly enthused about the brand-new Niagara Parks Power Station. "July 1, 2023 will mark the first anniversary of full operations for the Power Station," he shared. "We are incredibly excited to now also offer an underground tunnel experience, where visitors can enjoy a guided night tunnel tour in the heart of the plant."
For Adames, the positive developments are particularly encouraging following several years of turbulence and uncertainty due to the pandemic. 
"Starting in March 2020, we had to lay off a significant amount of our staff, due to the fact that we were, like most organizations, having to close our doors," he stated. "In 2021, we engaged in a phased partial-reopening, which we had to repeat during the early months of last year… but later last year, and certainly into this year, things have really started to pick-up, which we are thrilled to see."
With staff levels now amping back up, in order to most effectively collate efforts between varying departments, and maximize organizational coordination, Adames has recently overseen the establishment of a talent acquisition/retention committee. 
"We've been really working to increase our out-reach to students by connecting with school boards, hosting job fairs in different places, etc.," Adames said. "We have also been prioritizing top-quality communication with staff, both during Covid and afterwards." 
"We recognize that this is a very competitive job market, and we need to demonstrate the great experience of working for the Niagara Parks Commission". 
In anticipation of a vibrant season, Adames says the Commission is seeking to hire many students to fill a wide range of positions. "At this juncture, we have hired up to approximately half our target number, and we are observing an increase in applications with it being March Break", Adames shared. "And we still have two big job fairs to go – one in April and one in May." 
"If you're a student and looking for a job this summer, I'd definitely encourage you to consider our diverse opportunities. Culinary services, in particular, are seeking to hire a number of new staff. You can apply online, and also bring your resume to one of our job fairs… we'd love to chat with you." 
In addition to the availability of jobs for all levels of experience, there are also opportunities for students seeking to complete apprenticeships, internships, and co-ops. 
While there is clear reason for optimism heading into the 2023 season, Adames also emphasized the importance of the Niagara Parks preparing to meet new challenges as they arise. "We recognize that it will take up to a few years for international markets to return," he said. "And, of course, inflation/cost of living is another concern, as many people have less discretionary income." 
"That said, a lot of our revenue comes from American and international markets, which have, of course, been taking some time to recover. Still, as restrictions have eased and people are returning to travel, again, we have definitely seen things improving on this front." 
As for what would make 2023 a successful year, Adames believes that "it really comes down to providing a high-quality guest experience."
"Again, at the end of the day, we want to provide top of the line products and services… If we're able to do that, I am confident it will be a great season." 
Those seeking to learn more about 2023 summer employment opportunities can visit the Niagara Parks careers page here.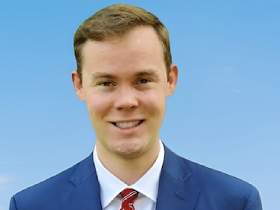 Nick Redekop completed his Honours Bachelor of Arts Degree in Labour Studies at Brock University. He has previously served in municipal and federal politics. In his free time, Nick enjoys following sports, taking part in outdoor activities, and reading biographies. Nick resides in Niagara Falls