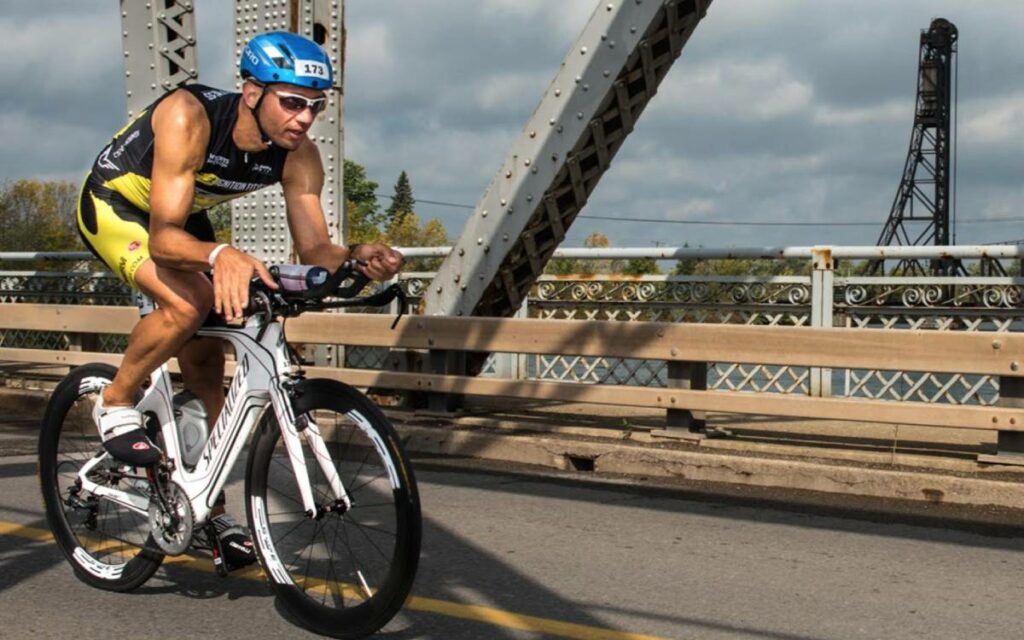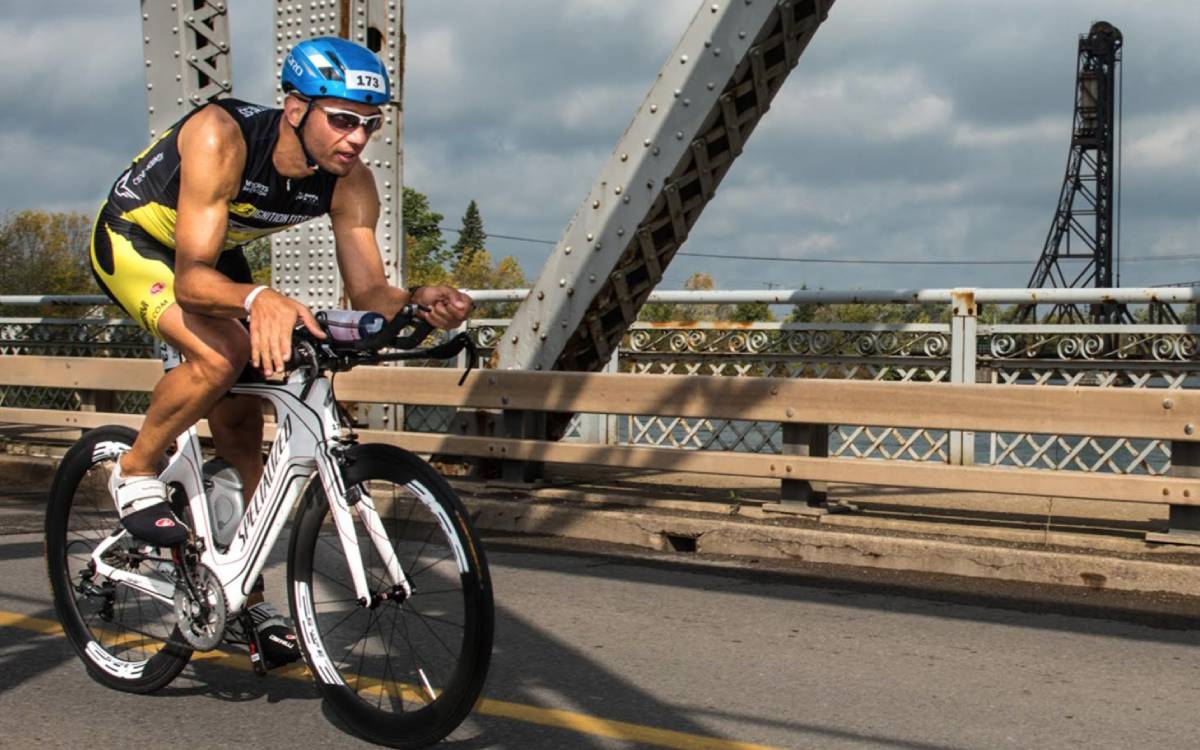 Cyclist rides across one of Welland's iconic vertical-lift canal bridges.
The Niagara Region faired particularly well in Maclean's most recent iteration of its 'Canada's best communities' list. Six of Niagara's 12 municipalities cracked the top 100, with Welland and Niagara Falls leading the pack.
Welland finished 15 of 415 communities ranked from across the country. Niagara Falls finished 24.
"I am delighted the City of Welland ranked 15th in the nation among the top 25 communities to live and work remotely. This confirms Welland offers a high quality of life to our residents who live and work here," said mayor of the city, Frank Campion. "We excel in amenities. It is one of the reasons people come here, there are parks and trails across the city for residents and visitors."
This year, in light of the pandemic, the publication prioritized a community's compatibility with remote work. Thus, such things as housing affordability, access to high-quality internet, and weather were weighed most heavily.
Unemployment, average income level, and commute time were eliminated from the criteria.
"People are coming to the city, which is good for the local economy. It is conducive for people working from home. People from other areas can move to the city and not have to worry about commuting if their job allows working from home," concluded Mayor Campion.
Eastern Canada benefited most from the methodological rejigging. Halifax and Fredericton nabbed spots one and two, respectively. While Moncton finished seven, and Charlottetown rounded out the top 10. For context, on Maclean's previous 'best communities' list, Halifax, Fredericton, and Moncton ranked 133, 244, and 312, respectively.
Access to healthcare, taxes, and crime rate all remained key holdovers from previous rankings.
Ontario's top community was St. Thomas. The southwestern city of 40,000 ranked third in the country, due in part to residents' access to high-quality internet, access to healthcare, and local amenities, as well as affordability of housing. Welland earned its high ranking due to the same top features, in order, as St. Thomas.
Similarly, Niagara Falls' best features were internet access, amenities, and healthcare.
St. Catharines took up the final spot in Niagara's top three, finishing 32 overall. Next was Fort Erie at 67, followed by Niagara-on-the-Lake at 76 and Port Colborne at 84.
Notably, while it still earned a spot in the country's 100 'best communities', Niagara-on-the-Lake fell 68 places from the previous ranking, all the way from eight to its current standing. Without question, the dramatic fall is the result of Maclean's prioritizing housing affordability. While Niagara-on-the-Lake was already becoming unaffordable for many in 2019 (the previous iteration of the ranking), it has become out of reach for most in 2021.
According to the latest MLS data available, the average residential home in Niagara-on-the-Lake now costs $1,090,000. The jump represents a 39.2 per cent increase from first quarter 2020.
Two other Niagara communities seem to have succumbed to the same fate. Grimsby went from second in Canada in 2019, all the way down to 239. Likewise, Lincoln fell from 21 in 2019, down to 156 this year.
In the first quarter of 2021, the average residential property sold for $801,000 in Lincoln, and $797,000 in Grimsby.
Of Niagara's remaining communities, Thorold finished 148, Pelham 334, and West Lincoln 337. Wainfleet was the only local municipality to go unranked.