Located in Fort Erie, Ray Rosettani is a long-time veteran of the real estate industry. Photo credit: Facebook/Ray Rosettani 
Canadian real estate has seen rapid changes and sharp turns over the past several years. The pandemic, inflation and broader market instabilities have contributed to price and inventory numbers that many home buyers and sellers have never seen. Fort Erie, Ontario, was and remains no exception. 
Ray Rosettani has been a realtor for over three decades. 
"These past few years have been crazy", he shared in a recent interview with The Niagara Independent. 
Rosettani said that the work-from-home culture that was brought about by Covid-19 restrictions changed the real-estate market dramatically. "As remote work caught on, moving away from the big city and into our smaller communities became much more appealing to a lot more people". 
As a result of this mass exodus, the inventory of Fort Erie homes for sale decreased exponentially. "We were typically looking at over 300 houses being for sale at a given time", shared Rosettani. "During this pandemic period, and particularly peaking around February of last year, it was down to 30". 
Rosettani explained that these realities caused very significant anomalies.
"Before, we were used to being able to go through a house multiple times, bring mom/dad in for their opinion, walk the home inspector through it, weigh pros/cons, etc. You couldn't even do one of those things during Covid… you'd go through, and then you'd have to decide to accept market value, if you were lucky enough not to get in a bidding war, or two hours later it'd be gone". 
Conditions began to change significantly, however, mid-year 2022. 
"As we started to hear negative reports/info in the media about how things were going to get really tough and the economy was in a really precarious state, people became less inclined to buy", Rosettani said. "This, coupled with rising interest rates, brought prices under control and inventory back to normal levels."
Heading in 2023, Rosettani shared some key thoughts on what he thinks future months and years may have in store. 
"First of all, we can expect it's going to almost always take two incomes to buy a home and keep up with payments… unless someone has a really large amount of disposable income available… we're also going to see a lot of multigenerational families, with parents/in-laws moving in to help their kids keep up with mortgages. We're not seeing these factors necessarily broadly impacting the building of new homes, yet, but it's only a matter of time until it will". 
As a two-year freeze on foreign buyers purchasing homes in Canada takes effect, Rosettani has some words of caution. 
"It may make sense in general to limit foreign acquisition of land by world billionaires, and the strategic disadvantage that that can give to Canadians attempting to buy a home. However, I personally think it is an oversight to not exempt Americans from this policy. Americans are our neighbours, and in a lot of cases, the Americans buying homes in Canada (e.g., cottages in Crystal Beach) may have some extra disposable income, but they're not the megarich… and it takes away a big share of local markets." 
"It's something to keep an eye on."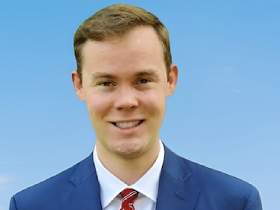 Nick Redekop completed his Honours Bachelor of Arts Degree in Labour Studies at Brock University. He has previously served in municipal and federal politics. In his free time, Nick enjoys following sports, taking part in outdoor activities, and reading biographies. Nick resides in Niagara Falls