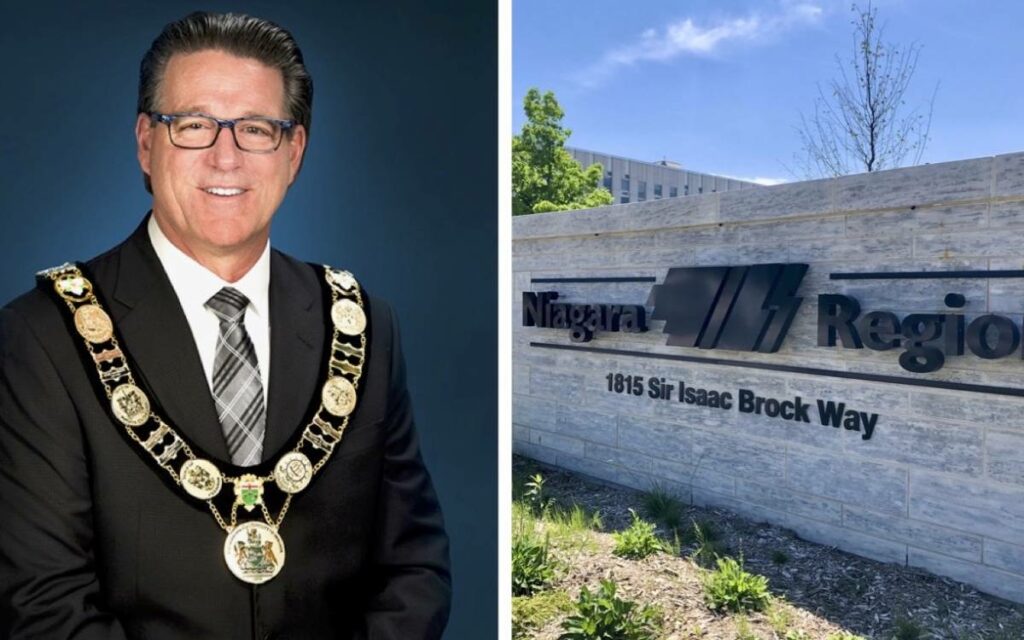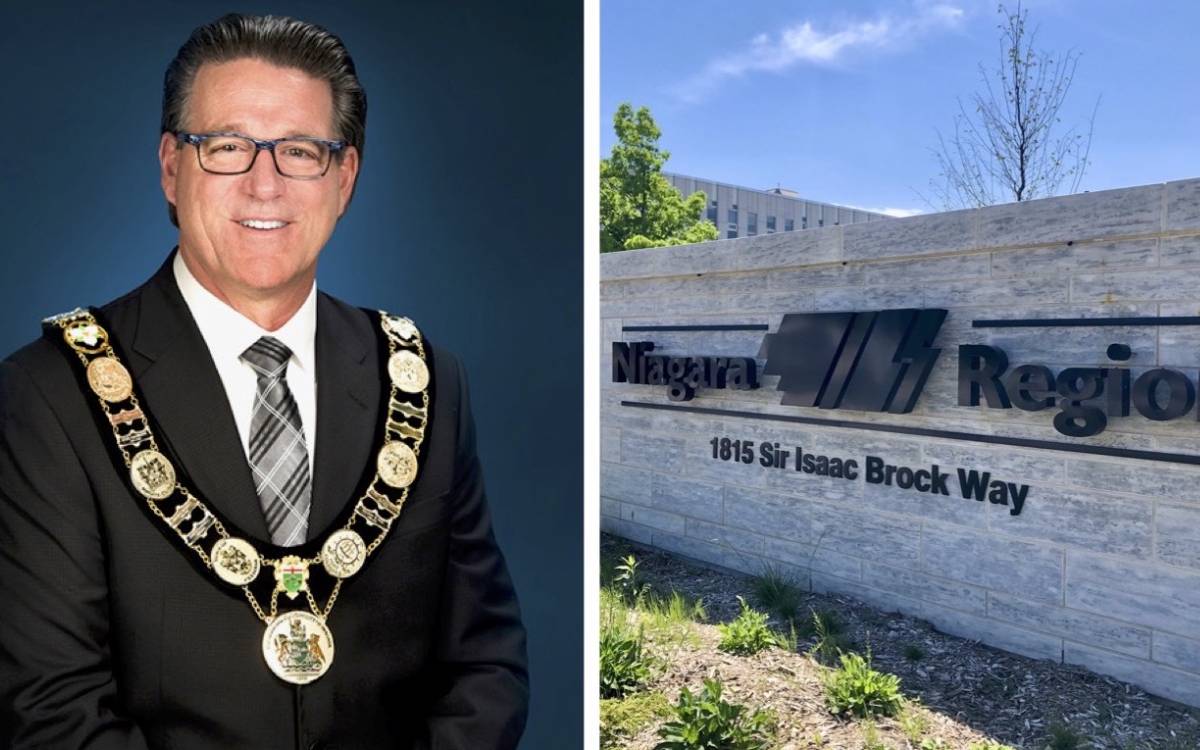 In Jan. 2020, Niagara Regional Council launched $850,000 worth of civil lawsuits against former Chair Alan Caslin (pictured) and his two staff members for their role in the allegedly tainted recruitment and hiring of Carmen D'Angelo. The Niagara Independent has recently learned that all three are covered by the Region's own corporate liability insurance, protecting them from either having to pay legal fees or any judgement, if awarded. 
In 2016, the Region of Niagara undertook a six-month recruitment process to find a new chief administrative officer (CAO). 
Following an exhaustive search, Carmen D'Angelo – a long-time paramedic, EMS manager, and then-CAO of the Niagara Peninsula Conservation Authority – was awarded the gig. 
After about 18 months on the job, a local media source alleged D'Angelo's hiring was tainted by the exchange of insider information during the competition, with then-Chair Alan Caslin's office reportedly facilitating the exchange.
After an investigation by the Ontario Ombudsman, it was determined that D'Angelo received confidential information about the other candidates and the interview questions. In the opinion of investigator Paul Dube, the information gave D'Angelo an "unfair advantage". 
However, the Ontario Ombudsman offered no evidence of a breach of duty or unlawful conduct towards Caslin, or any other municipal staff involved. While he had discretion to do so, the Ombudsman did not refer the matter to police services.
Despite no evidence of criminal wrongdoing, immediately upon receiving the Ombudsman report in late 2019, the current term of Niagara Regional Council sent the opinion to local police, who in turn referred the matter to the Ontario Provincial Police (OPP).
After a year-long investigation, the OPP concluded there was no evidence of any criminal activity and dismissed the case.
With the Ombudsmen and OPP investigations finished, and no chance of criminal prosecution, councillors decided to take civil action.
In Jan. 2020, Niagara Regional Council initiated a $500,000 lawsuit against former Regional Chair Alan Caslin and $350,000 towards his office staff – Jason Tamming and Robert D'Amboise – for their role in the ordeal, citing "unlawful conspiracy" (despite the aforementioned) and "misfeasance". 
While he could not disclose his reasoning at the time, at a Feb. 20, 2020 council meeting, Niagara Falls regional representative Peter Nicholson – himself an experienced attorney – tried to stop the lawsuit from going forward. However, his efforts were voted down 24-1.
It is very possible that Nicholson's attempt to stop the lawsuit stemmed from the fact that Caslin, Tamming, and D'Amboise all have corporate liability insurance.
With this insurance coverage, the trio's legal fees in defence against the Region's lawsuit are being paid by the Region's own insurance company. 
While the Region's insurance policy contains provisions that coverage can be denied if "…any dishonest, fraudulent or criminal act [was] committed by any Insured", there doesn't appear to be any evidence to uphold the exception. 
For context, a municipality's regional chair is described in the Municipal Act as the 'Chief Executive Officer' of the municipality. As an "officer" of the corporation, the regional chair is one of the few roles referenced in the legislation whose primary purpose is implementing the decisions of Regional Council. As such, with no associated corporate policies, former Regional Chair Alan Caslin had no prohibition on his actions in negotiating employment contracts directly with D'Angelo.
With a $1 million deductible, even if Niagara Region was to prove its allegations in court, the Region's own insurance company would be paying any court awarded judgement. 
Hence, it appears that Niagara Region is suing itself.
Caslin and his former staff's defence is being led by the experienced litigator Rohit Kumar from the national law firm Miller Thomson. Kumar specializes in defending directors, officers, and companies against allegations of corporate malfeasance. 
While the former chair was not able to comment on any specifics of the case, he told The Niagara Independent: "I'm looking forward to the truth coming out and putting an end to this whole affair that has been instigated by politicians using politics for their personal gain."
When asked if he was aware that Caslin has corporate liability insurance, Niagara Region legal counsel Daryn Jefferies did not respond to request for comment.