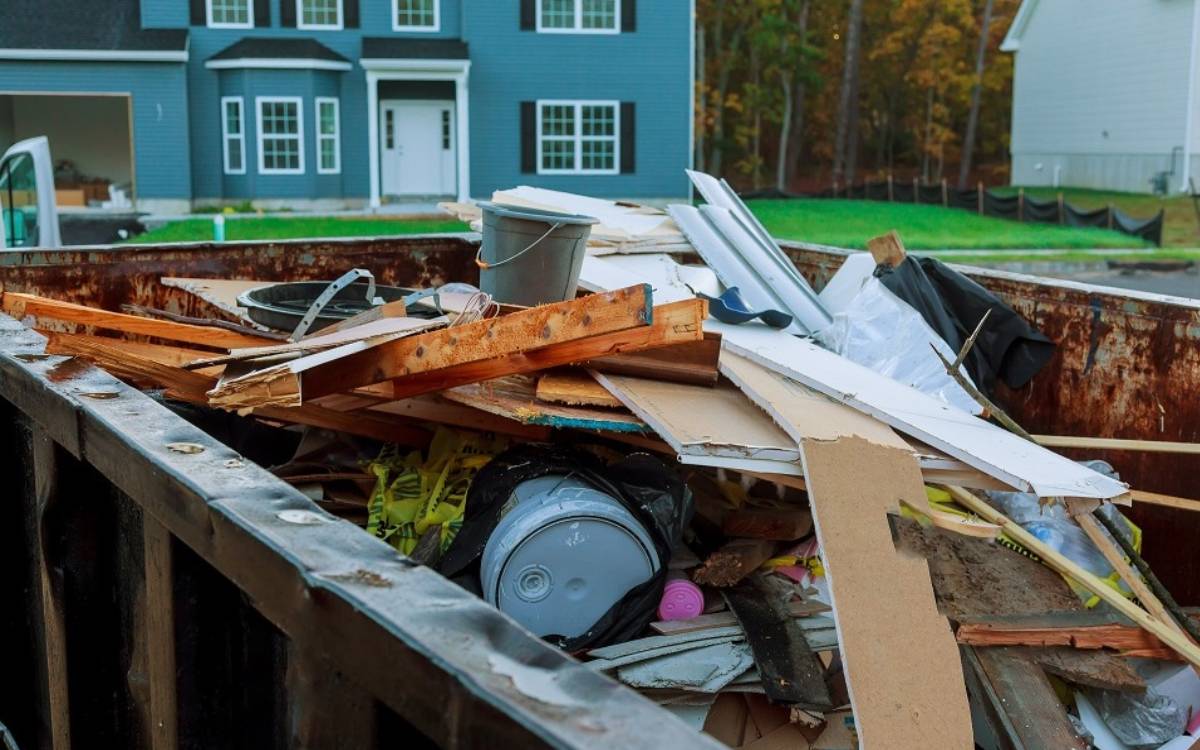 Despite running multi-million-dollar surpluses and posting a fourth straight year of property tax increases, the Niagara Region wants to make it more expensive for local residents and businesses to take out the garbage. 
In 2020, according to Niagara Region's financial documents, the waste management division generated $1.5 million in budget surplus. In other words, they collected more in taxpayers' money and user fees than required to operate the waste management programs.  
In 2021, based on a third quarter report released by the Region's finance department, the budget surplus climbed to $6.6 million.
When combined, over the past two years, the waste management division collected approximately $8.1 million in extra taxes and user fees. 
Despite these budget surpluses, regional staff are proposing to increase certain user fees. The rate increases range from 2.5 per cent to 150 per cent.
Currently, Niagara Region has 17 different tipping fees they charge residents and businesses at various landfills, several of which are proposed to increase.
| | | | |
| --- | --- | --- | --- |
| Fess | Current Rate | Proposed Rate | Increase |
| 0-50 kg disposal | $5 flat rate | $7 flat rate | 40% |
| Above 50 kg | $117 | $120 | 2.5% |
| Residential concrete and asphalt | $10 per tonne | $25 per tonne | 150% |
| Commercial clean soil | $20 per tonne | $30 per tonne | 50% |
| Commercial contaminated soil | $30 per tonne | $35 per tonne | 17% |
| Commercial concrete and asphalt | $10 per tonne | $25 per tonne | 150% |

Upon receiving the report containing the changes to waste management fees in Corporate Services Committee last week, Regional Councillor Bob Gale called the rate increases "an insult to taxpayers". 
"We should not be increasing fees to residents and businesses still suffering financially during this ongoing pandemic," said Gale. "There is absolutely no need to increase user fees in waste management when we operate annual multi-million-dollar surpluses, as evident in 2020 and 2021."
Mayor of Fort Erie Wayne Redekop raised several other concerns. Related to an inquiry by Redekop on illegal dumping, the director of waste management Catherine Habermebl disclosed an increase in complaints over the past years. In 2021, the Region received approximately two complaints per day related to illegal dumping, and this doesn't include complaints received directly by local municipalities.
"Some of the (fees) are purely commercial, they should be in my view increased," said Redekop, "because those are costs passed on to the customer."
"As Councillor Gale has said, we have gone through a difficult two years, for businesses and individuals and residents, I guess we could always argue it's not a good time to increase rates and taxes. I do have concerns whether or not we are better off utilizing revenues from the general levy to help subsidize these recycling efforts and eliminate illegal dumping."
When finalizing the proposed rate increases, Gale called for a recorded vote. 
"I would like a recorded vote because I can't believe anybody would vote in favour of this…It is an insult to taxpayers."
Unfortunately for the Niagara Falls councillor, several of his committee colleagues did just that. In the end, the proposed increases passed by a vote of 7-5.
Voted against rate increases:
Regional Chair Jim Bradley
Bob Gale (Niagara Falls)
Jim Diodati (Niagara Falls)
Wayne Fertich (Grimsby)
Wayne Redekop (Fort Erie)
Voted in favour of rate increases:
Barbara Butters (Port Colborne)
Frank Campion (Welland)
Kelly Edgar (St. Catharines)
Brian Heit (St. Catharines)
Laura Ip (St. Catharines)
Tim Whalen (Thorold)
Rob Foster (Lincoln)
The committee's decision will need to be ratified by Regional Council at their next scheduled meeting this Wednesday, Feb. 17.