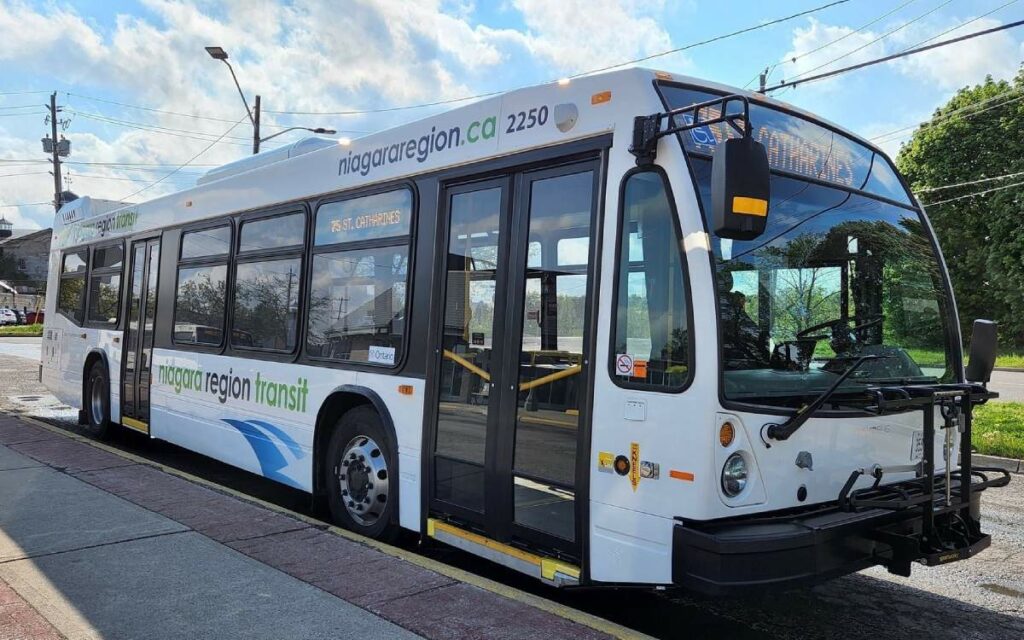 Riders not paying their transit fare is a growing issue around Ontario. Photo credit: Wikimedia Commons
In an effort to reduce fare evasion across its network, Niagara Region Transit (NRT) is undertaking a regionwide proof-of-payment blitz.
Agency officials started checking passengers' NRT fare cards, student cards, prepaid fares, paper tickets, mobile tickets, and transfers for cash payment on Monday. 
Under municipal by-law, anyone who does not have proof-of-payment may be asked to leave the transit vehicle.
NRT does not issue fines for fare evasion at this time. 
"Niagara Region Transit is working hard to create a sense of integrity and fairness to our fare system," said NRT General Manager Carla Stout. 
"We recognize that to balance the safety of our operators and passengers while meeting the transportation needs of our community is a complex issue. We look forward to continuing our work at the staff level, and in conjunction with Community Services to ensure transit across Niagara is safe and accessible to everyone."
In a press release Monday, NRT added that it's partnered with Niagara Region Community Services to offer two-ride transit tickets to local residents in need. The initiative aims to "ensure that people who are unable to pay for a transit trip due to financial hardship can get to the appointments and social services they need." 
Fare evasion is a growing issue across almost all transit systems around Ontario that costs some municipalities, and thereby taxpayers, hundreds of thousands to millions of dollars per year. 
The Toronto Transit Commission (TTC), for example, recently released a report that indicated 13 per cent of its (potential) monthly revenue is lost to fare evasion – which equates to tens of millions of dollars per year. In 2019, the TTC estimated it lost $73.5 million to fare evasion. 
After a three-year pause, the Toronto agency resumed ticketing fare evaders this past March.