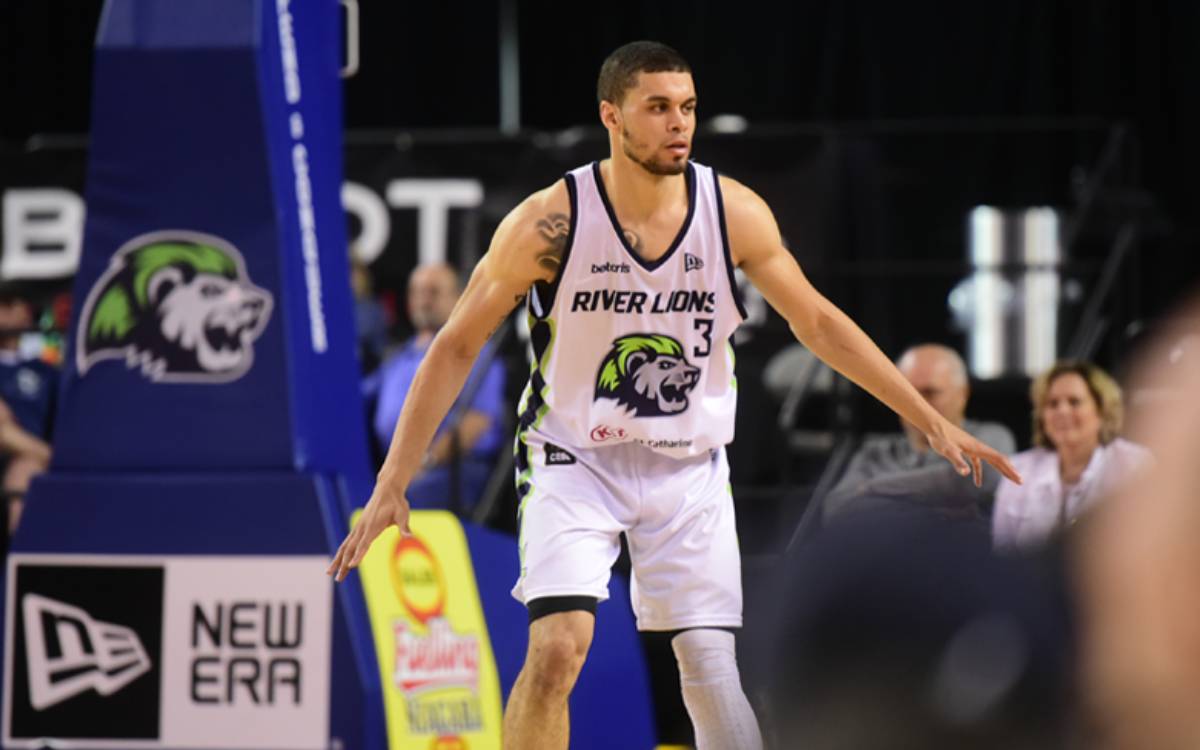 Team has already clinched a playoff berth. Photo credit: Niagara River Lions
The Canadian Elite Basketball League (CEBL) was the first professional sports league in Canada to return to play during the pandemic with the 2020 CEBL Summer Series.
Less than a year later, a shortened 2021 campaign is set to wrap up with fans back in the stands. 
The CEBL is made up of seven franchises across the country. 
The Niagara River Lions, Hamilton Honey Badgers, Guelph Nighthawks and Ottawa BlackJacks make up the Ontario based teams, while the Saskatchewan Rattlers, Edmonton Stingers and Fraser Valley (British Columbia) Bandits feature franchises in Western Canada. Montreal will join the league in 2022.
Here in Niagara, the River Lions entered play Thursday having already clinched a playoff berth with an (8-4) record – good for third place.
Active (game day) rosters are made of up 10 players, seven Canadians and three import players which are usually American born. 
In the case of the River Lions those three U.S. born players were all invited to NBA Summer League camps. Former Duke University captain Javin DeLaurier was averaging a double-double, 14.4 points and a league best 11.3 rebounds per game. 
Xavier Sneed led the Lions in scoring with 17.3 points per game before leaving, while Tyree White was shooting 40-per cent from the field, which was fifth best on the team. 
Despite the absence of these three players, Niagara has won two straight games. 
Enter the Canadians, and what the CEBL is all about: giving Canadians a chance to play pro basketball in their own backyard.
The River Lions have won their last two games with no fewer than nine Canadians dressed.
The Scrubb brothers, Phil and recently signed Tommy, have brought a veteran savvy and composure to the squad. 
There's no doubt DeLaurier was a presence in the middle, but Toronto's Olu Ashalou has solidified things up inside. 
The 6'7 power forward has played in five different countries: Spain, France, Japan, Philippines and here in Canada. 
The 33-year old, who also owns and runs a cheesecake business on the side, wishes the CEBL was around after he graduated from the University of Oregon back in 2012.
"Man, I think it's (a Canadian professional basketball league) long overdue," said Ashalou. 
"The CEBL taps into the market with the USports (Canadian University) inclusion. It shows the talent level is right here, literally right at your hands, and I think they've done a really good job at tapping into that.
I wish we had it when I was coming up," Ashalou added with a chuckle. 
As for the key for the River Lions entering their final weekend of the regular season, and trying to finish either first or second and earn a first round playoff bye, Ashalou offered this:
"We just have to take things game by game. We can't look too far forward. We've come together as a team, and all and all the team has prevailed through ups and downs." 
Niagara hosts Ottawa this Sunday afternoon for a 2pm tip at Meridian Centre in downtown St. Catharines. 
Limited tickets are still available at: https://www.riverlions.ca/tickets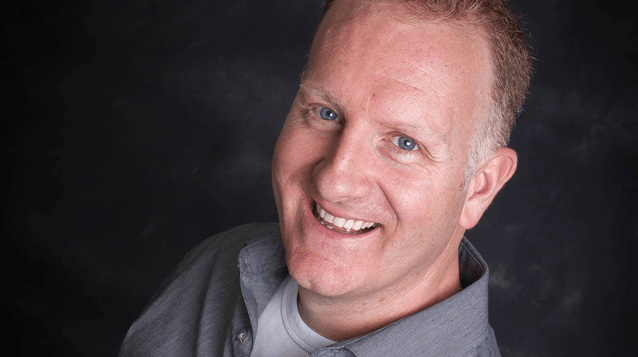 Rod Mawhood is a lifelong Niagara native who has had the pleasure of working in all three mediums – Radio, Print and TV – for over 20 years. His first announcing gig was with the then St. Catharines Stompers. Since then he's worked in radio and TV in Toronto, and currently is the announcer for the Niagara IceDogs and Niagara River Lions.
Rod also covers the Buffalo Bills for FOX Sports and the Buffalo Sabres for NBC Sports.