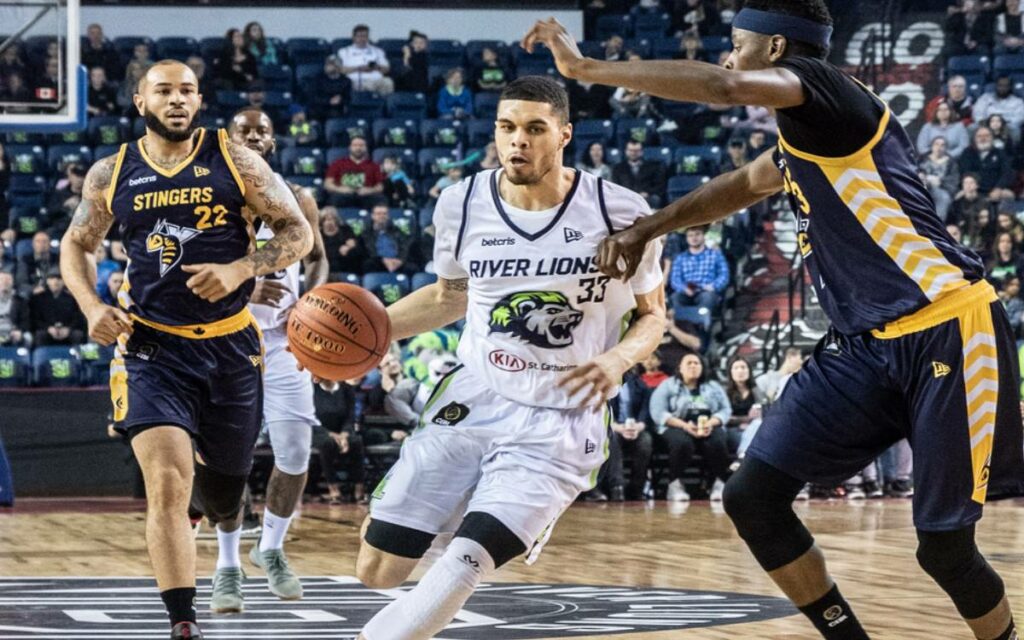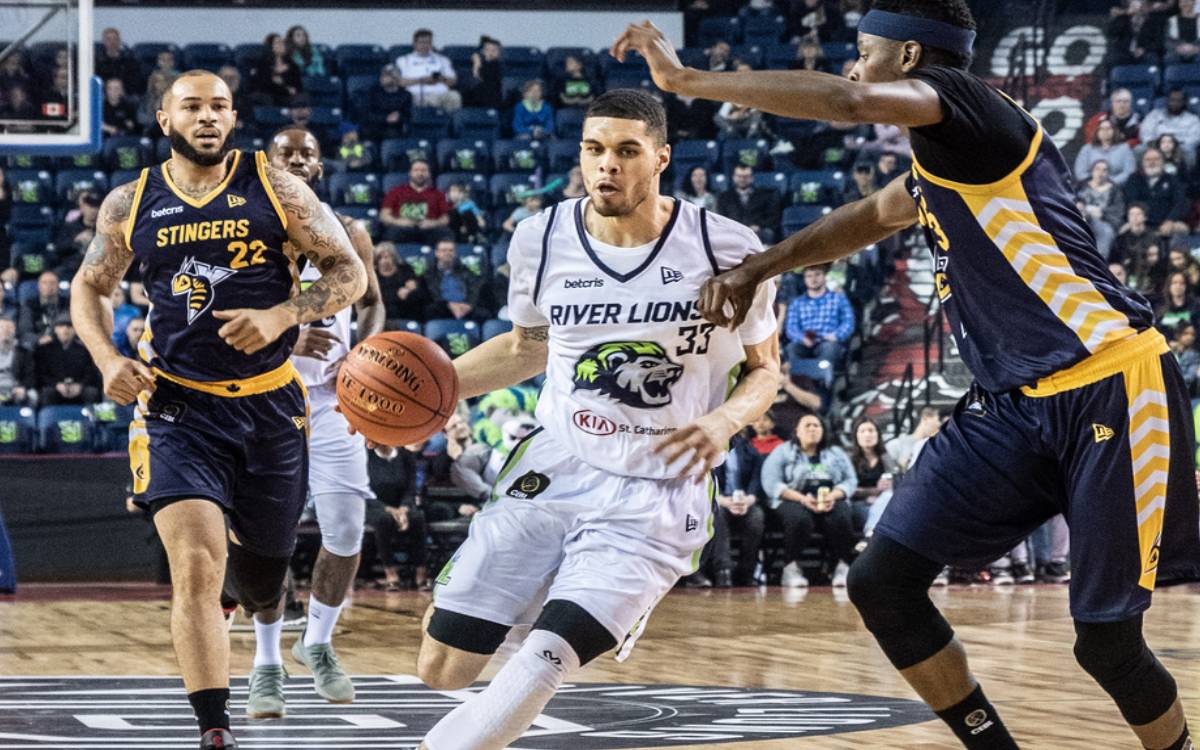 CEBL season tipped off Thursday night in Ottawa. Pictured is River Lions forward and past CEBL Canadian Player of the Year Guillaume Payen-Boucard in action against the Edmonton Stingers, 2019. Photo credit: Niagara River Lions
When you land players from two of the most storied basketball programs in North America, you're already ahead of most when it comes to recruiting.
That's the case for Niagara River Lions head coach and general manager Victor Raso.
Entering his third campaign as bench boss and fifth with the club, Raso is ready to return to normal scheduling, albeit shortened, this year.
"We're eager to get back to some normalcy in 2021, and take advantage of our situation in Niagara," said Raso.
"We didn't accomplish our goals in 2020, but we've been working tirelessly to make sure we fix that for 2021. We have a unique situation in Niagara that allows for us to be the best place for professional basketball players to help grow their game and grow as people. We are making the necessary changes to see the success we believe we can achieve as an organization"
The CEBL – Canadian Elite Basketball League – was the first pro sports organization in Canada to return to play in 2020 when it hosted its Summer Series, a 16-day tournament at Meridian Centre in downtown St. Catharines – home of the River Lions.
Although fans were not permitted inside the arena, over 1.2 million viewers tuned in on CBC Television and its Gem streaming service.
The River Lions opened their 14-game regular season schedule Thursday night in Ottawa, and in 2021 will feature former Duke Blue Devils captain Javin DeLaurier, and CEBL USports Player of the Year Lloyd Pandi, who was a standout at Carleton University.
These two players are part of Raso's new recruits mentioned earlier.
"We've got a few Americans who are really talented and athletic," Raso explained.  "We've got Javin DeLaurier from Duke who has been phenomenal in camp.
Lloyd Pandi, every single day, has blown our expectations out of the water."
Niagara will play four straight games on the road to open their season, before returning home to take on the Fraser Valley Bandits on Thursday July 8 at 7 pm at Meridian Centre.
Raso and the River Lions brass hope fans might be permitted into games come August.
The seven-team Canadian Elite Basketball League features teams in Niagara, Hamilton, Guelph, Ottawa, Saskatchewan, Edmonton and Fraser Valley.
Montreal has been awarded an expansion franchise, and will take to the court in 2022.
Here is the Niagara River Lions 2021 roster:
0 Emmanuel Owoo-toah G 5'11 Toronto, ON Brock University Niagara River Lions (CEBL)
1 Jaylen Babb-Harrison G 6'4 Ajax, ON Eastern Kentucky Hamilton Honey Badgers (CEBL)
3 Kassius Robertson G 6'3 Toronto, ON University of Missouri Monbus Obradoiro (Spain)
5 Olu Ashaolu F 6'7 Toronto, ON Louisiana Tech Fraser Valley Bandits (CEBL)
6 Guillaume Boucard F 6'6 Montreal, QU Carleton University FC Mulhouse (France)
7 Xavier Sneed F 6'5 St. Louis, MO Kansas State University Greensboro Swarm (NBA G League)
9 Jake Babic G 6'5 Oakville, ON Appalachian State University Cantbasket (Spain)
10 Tyree White F 6'8 St. Louis, MO University of Louisiana Monroe N/A
12 Javin DeLaurier F 6'10 Shipman, VA Duke University Greensboro Swarm (NBA G League)
14 Lloyd Pandi G 6'4 Ottawa, ON Carleton University Ottawa Blackjacks (CEBL)
15 Grant Shephard F 6'10 Kelowna, BC Carleton University Fraser Valley Bandits (CEBL)
25 Daniel Waldin-Mullings G 6'3 Toronto, ON New Mexico State Yavne (Israel)
Phill Scrubb – (still playing in France)
Trae Bell Haynes – (with Canadian Men's National Team)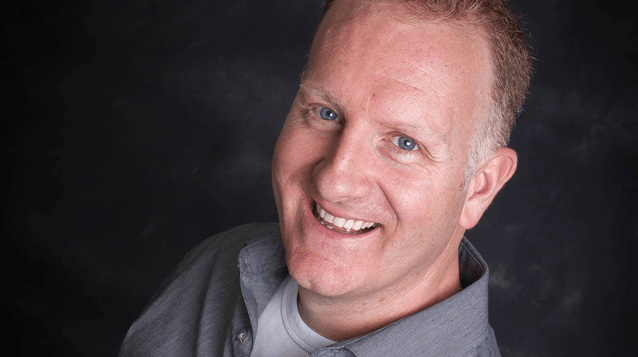 Rod Mawhood is a lifelong Niagara native who has had the pleasure of working in all three mediums – Radio, Print and TV – for over 20 years. His first announcing gig was with the then St. Catharines Stompers. Since then he's worked in radio and TV in Toronto, and currently is the announcer for the Niagara IceDogs and Niagara River Lions.
Rod also covers the Buffalo Bills for FOX Sports and the Buffalo Sabres for NBC Sports.