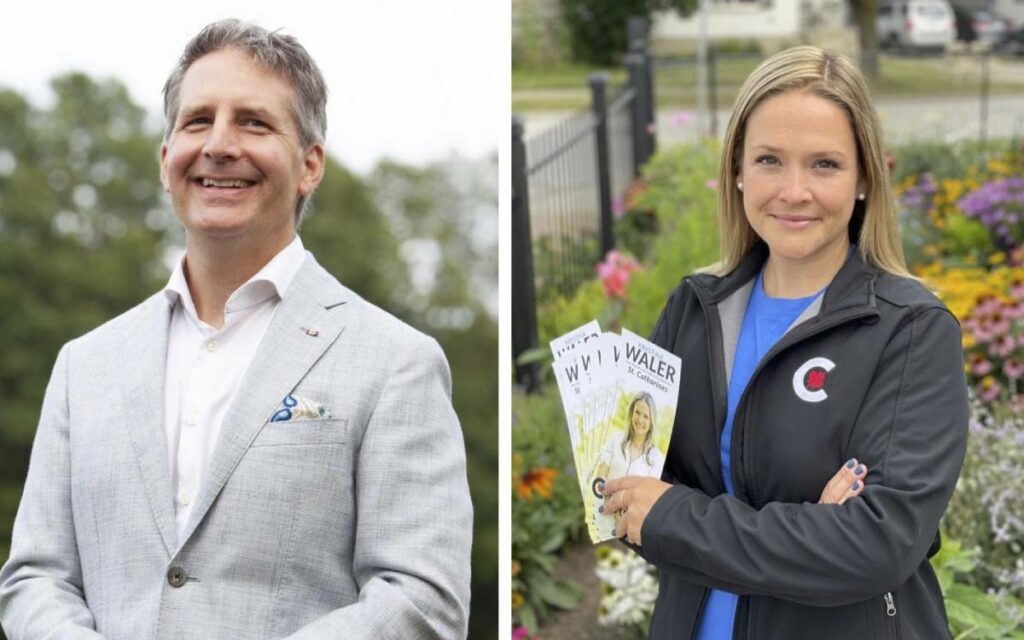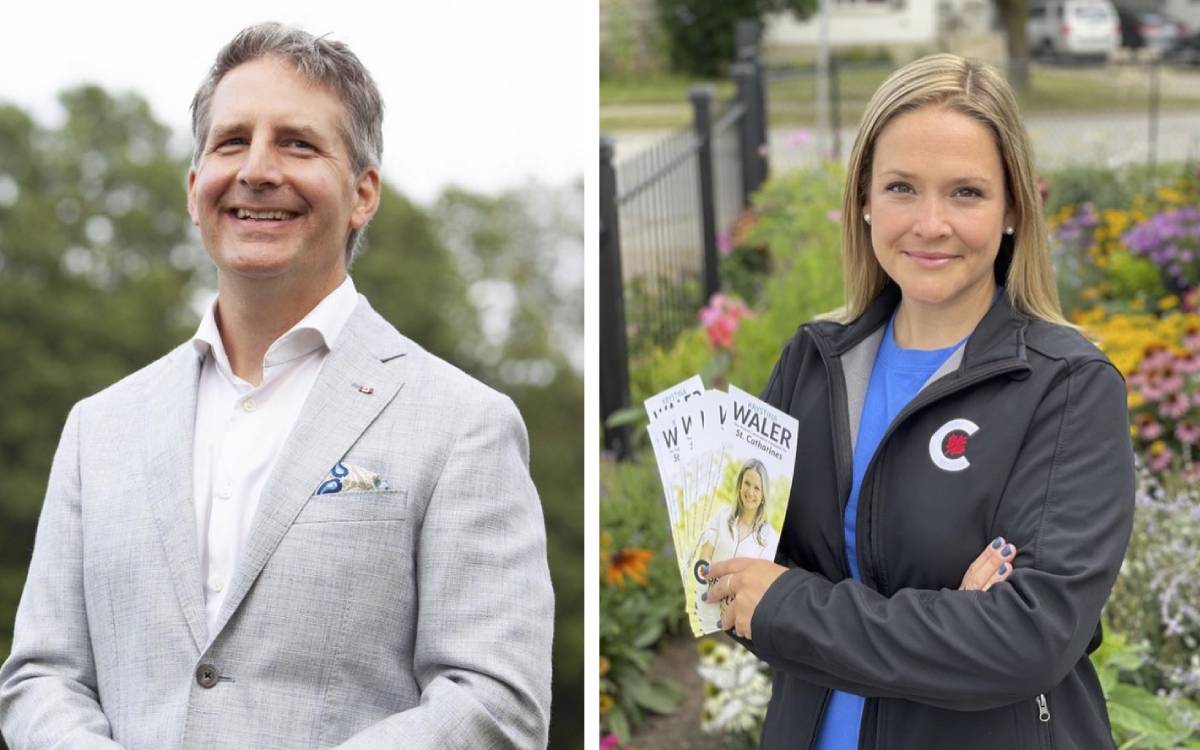 Local federal election Conservative candidates Graham Speck (left) and Krystina Waler (right). Photo credit: Facebook/Graham Speck and Facebook/Krystina Waler
Last Wednesday, Oct. 20 marked exactly one month since the country voted in the 44th General Election. Canadians largely voted in favor of the status quo, returning Justin Trudeau and the Liberals back to government with another minority, along with the general consensus that very little changed on the national stage.
And while the results in the Niagara Region largely mirrored the electorate's lack of desire for new politicians, the experience of running in the federal election and serving as candidates certainly made an impact on two local hopefuls. 
Graham Speck and Krystina Waler represented the Conservative Party of Canada in the ridings of Niagara Centre and St. Catharines, respectively. While neither was able to upset the incumbent MPs in their ridings, they had a lot of good things to say about their time on the campaign trail one month out. 
"I thought it was a great experience! We had a great team," said Waler, who previously ran in the 2019 federal election. "A lot of people returned from the last campaign. It was a great experience because of the people that were part of it." 
While this was Graham Speck's first time running in a federal election, he shared Krystina's sentiments.
"It was a great time being able to get out and meet so many new people," said Speck. 
Though similar in many ways, the current municipal councillor for the City of Welland did notice a difference between the municipal and federal campaigns. 
"The biggest differences were the team atmosphere. Not only did we have volunteers walking with us daily, but the help of a campaign management team and regional managers and of course a national party. There is a team mentality and all of us are working together to make this country a better place."
Waler and Speck both put in a solid performance and were both runners-up in their respective races. In St. Catharines, Krystina Waler came within 5 per cent of beating Liberal MP Chris Bittle and increased her vote total from 2019. Graham Speck received over 18,000 votes and came within 4 per cent of Liberal incumbent Vance Badawey.
But naturally, both candidates wished for a different outcome. "I am disappointed in the outcome, and I have great concerns for the future of the country. We did a lot of things right and ran a very aggressive campaign," said Speck.
Speck and his St. Catharines colleague also expressed how surprised they were with the election call in mid-August, with the COVID-19 pandemic still raging in many parts of the country. 
"I think that it was an inopportune time…people wanted to enjoy their summers and focus on getting their kids back to school…people had other priorities in their lives," said Waler. Speck also commented on the pandemic, saying, "We did not have a campaign office because of COVID protocols. It affected our fundraising because we could not bring in well known political figures and have dinners."
"It also affected us with the door-to-door campaigning, where even in 92 degree heat we would be wearing face masks for hours at a time." 
Waler made note that this campaign was difficult without the involvement of long-time Conservative and regional councillor from St. Catharines Sandie Bellows, who sadly passed away on October 11 at the age of 60. "She was such a strong woman in Conservative politics in Niagara and a mentor…She continues to inspire me."
Despite the complications and struggles this election may have posed, both candidates are committed to helping their local associations and hope to serve the public in the future. 
Speck said that he is "committed to public service and hopes to be engaged with the public and represent them going forward." He also made note of his belief in the Niagara Centre riding and said they are well positioned moving into the future. For the time being, Speck will continue in his position as a Welland city councillor.
"I'm proud of the campaign we ran – I'm proud of my team," concluded Waler. "I'd like to express my gratitude to everyone in St. Catharines, and to everyone who supported, encouraged, and got involved in the campaign. I always say that politics is a team sport and it's not something I can do alone." 
While Waler said that she wants to continue to be involved in politics and take up her previous charity work again, she first has another task in front of her…planning a wedding! The St. Catharines candidate got engaged during the election and is currently preparing her upcoming nuptials.