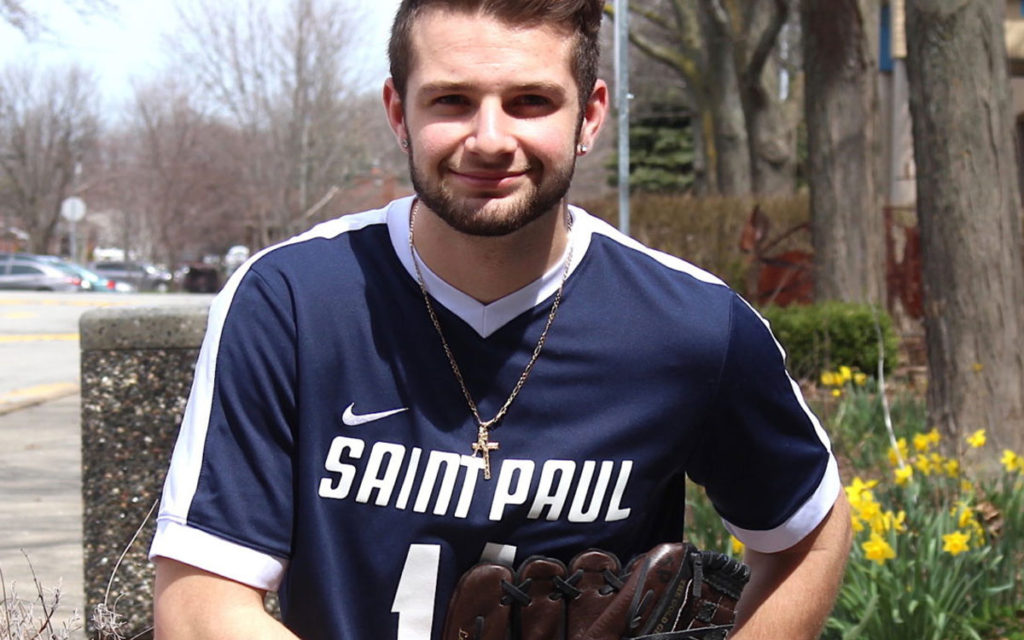 A special kind of athletic ability is required in order to successfully compete in the 100-meter and 200-meter sprinting events.
For Niagara native Ethan Pasco, running in both events is something that comes naturally to him. The dual sport athlete is on the verge of finishing his final year at St. Paul High School and just successfully qualified for OFSAA.
"I placed second, but the guy who placed first was a really good runner and if there was a guy I had to lose to I'm glad it was him," said Pasco.
Finishing second place has Ethan feeling good heading into OFSAA, and the young runner has set goals for himself heading into the year's final event.
"I really, really want to get on the podium this year, first, second or third it really doesn't matter."
"I always come fourth place whether it be for the 100 or 200 so I just really want to get on the podium this year."
Heading into the season Pasco and his coaches developed a training plan that would result in him having success this year.
"I didn't really have much endurance training yet so my coaches made me do long distance races to help me get stronger and get my stamina up so I'll run faster in the 100 and 200," said Pasco.
Every athlete sets a bar for themselves prior to their season, Pasco is no different setting two goals for himself that he will have to reach at OFSAA.
"For my 100-meter I have yet to break 11 seconds, so that's definitely on my list and I really want to run a 21 second 200-meter so those are my two goals."
As a high school athlete grade 12 can be a difficult time, you have to decide if competing at the University or College level makes sense for you.
For Pasco, track and field won't be his main focus but he does plan on continuing his track career at the post-secondary level.
"Next year I'm actually going away for baseball to the states at Munroe in Rochester and I'm definitely going to pursue track up there but baseball will be my main focus," said Pasco.
With an impending graduation and a post-secondary baseball career in the near future it could be tough to remain focused for such a young athlete.
Pasco, however, is prepared and focused for his upcoming OFSAA competition where he will look to reach all the goals he set for himself prior to the season.