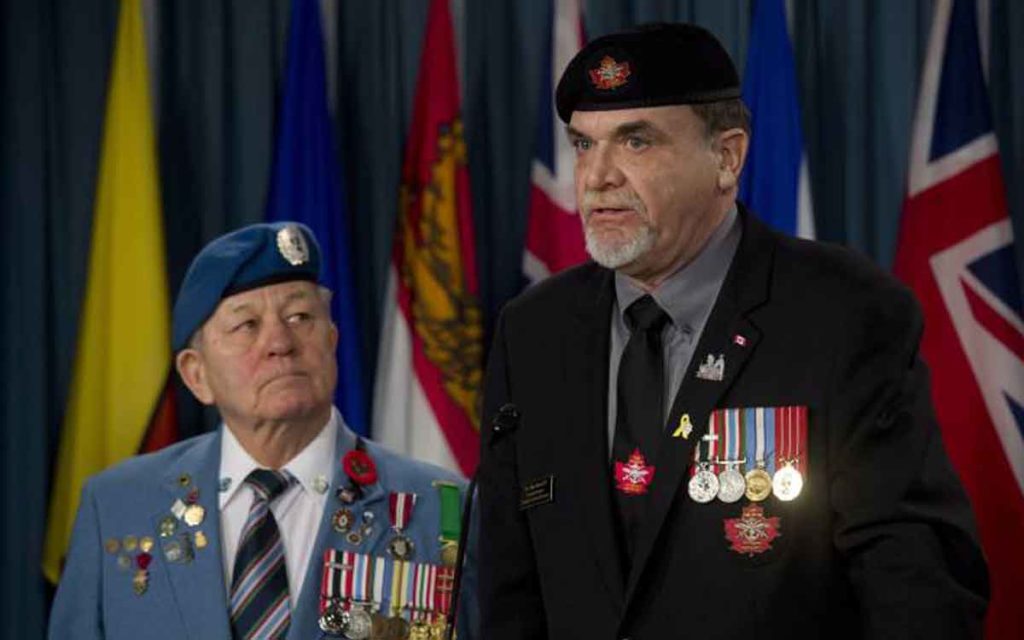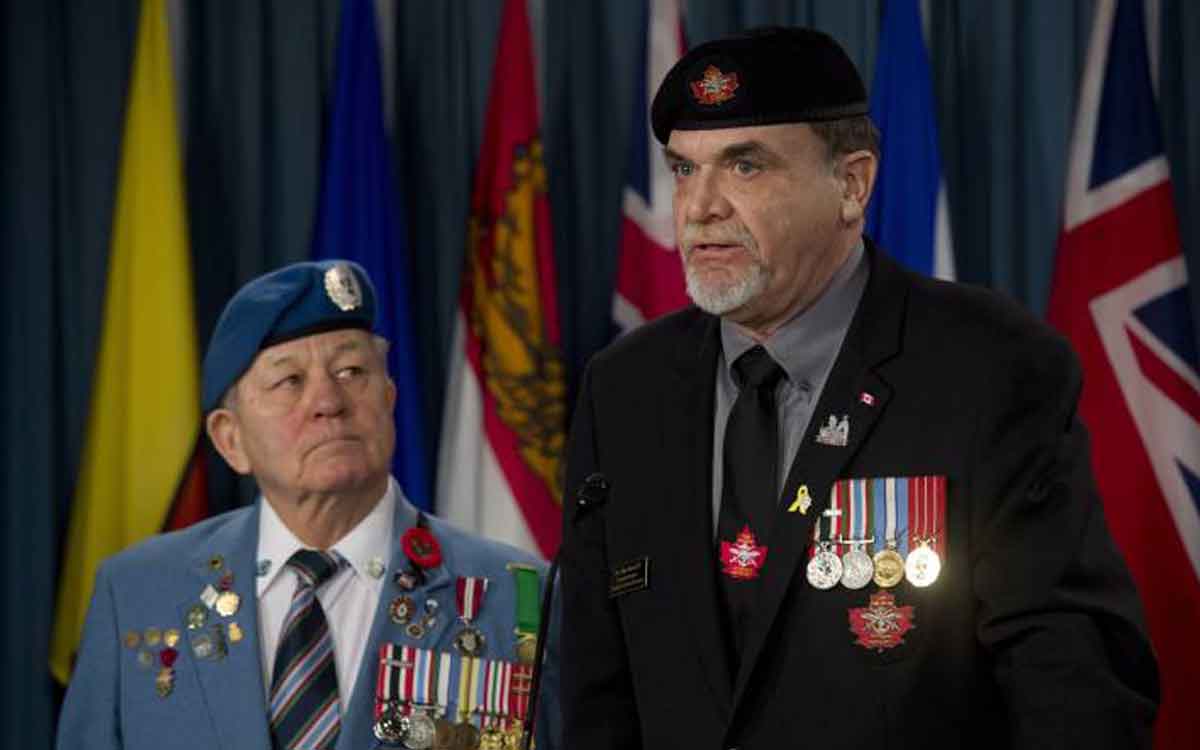 Niagara resident and Canadian Armed Forces Veteran, Michael Blais (right), advocates on behalf of Canadian veterans. 
This article originally appeared in The Niagara Independent on Nov. 9, 2018. We felt it was an important message worth repeating. Thank you to all our service men and women. Lest We Forget.
Michael Blais would like to see Canadian military veterans thanked for their service more than one day a year. Blais is a veteran himself and the Niagara Falls resident says it's important for veterans, especially those suffering from PTSD, or other mental illnesses as a result of their combat service, to receive a smile and a thank you from their fellow Canadians. "I always tell people to say thank you on more than one day a year. It takes two seconds to shake that man or woman's hand and say thank you because it really does a make a difference," he said.
Blais says it's important for the community to know who their veterans are.
While Blais feels it's essential to honour the fallen, he points out that there are tens of thousands of living veterans who need help. "We need to also honour those who are alive and not well." It's difficult to pin down the exact number of veterans from Niagara but Blais said there has always been a strong community spirit when it comes to recognizing and honouring Canadian veterans. But, he does see that spirit starting to lag a bit. "I am hopeful that residents will show up as a family unit to the ceremonies this weekend. We seem to have downloaded the responsibility of honouring the men and women of our military to our schools," Blais said. He noted that there are very few places in Canada where war actually occurred and Niagara is one of them.
Now 62 years old, Blais said it was listening to his uncle talk about his time in World War Two that peaked his interest and ultimately lead him to join the Canadian Armed Forces. "My uncle was a Military Police Officer and he actually provided a motorcycle escort for Dwight Eisenhower's car in Europe (Eisenhower was a Five-Star General with the U.S. military during that time).
Blais' own military career saw him serve on peace keeping missions in Cyprus as well as spending eight years in Germany during the Cold War. He said while he and his colleagues may not have seen battle; "the threat was very real until the wall came down". On that point, Blais says that it is important to honour all veterans who served in various roles and capacities around the world and at home.
From 2008 to 2011 Blais served as the President of the Niagara Veterans Association. He is also a founder of the Canadian Veteran's Advocacy Association. It's in that capacity that he will be attending the national service in Ottawa on Sunday and participating in a protest on Monday to remind the Prime Minister about the promises he made to veterans during the last federal election. "I wish I was in my hometown this weekend but it's also important to be in Ottawa as well," said Blais.
Currently there is a real inconsistency in who gets what in terms of financial compensation for veterans according to Blais. "I have met one on one with the Prime Minister several times and some of the meetings have been heated," he said. Blais also hopes that the Conservatives learned from the last election and will help to address the 40 cents on the dollar shortfall many veterans face.  Veterans affairs estimates there are about 675 thousand veterans in Canada.
For now, Michael Blais is just asking all of us to say "thank you".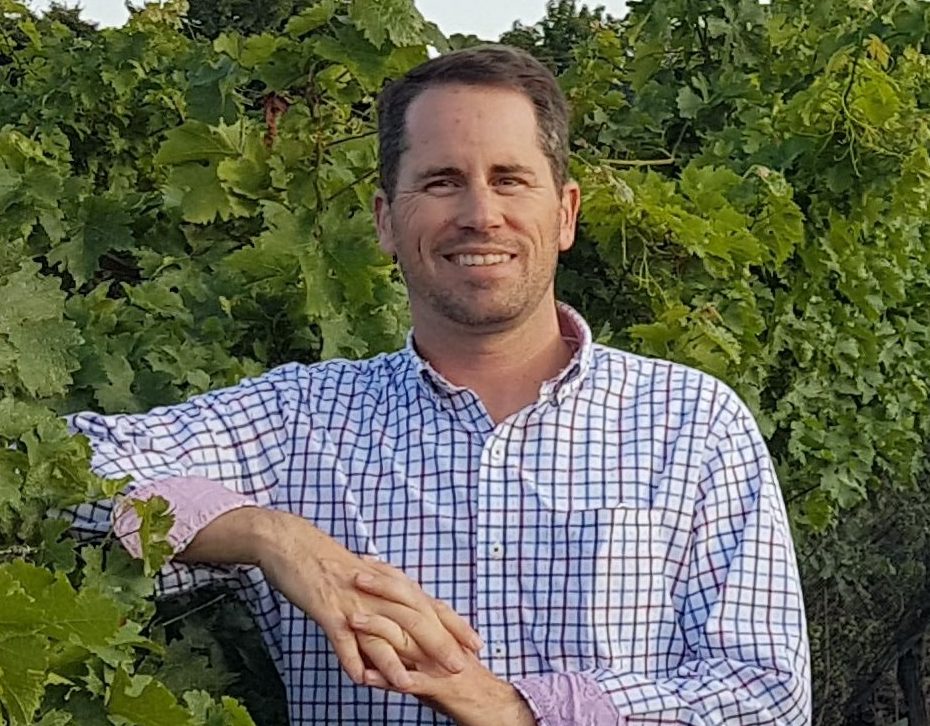 Kevin has spent over two decades as a public relations professional in a variety of sectors including professional sports, the arts, industry and healthcare.  After tiring of the daily commute to Toronto he returned to Niagara and launched The Niagara Independent, an online news source published twice weekly.
He is a graduate of Brock University, Niagara College and the Richard Ivey School of Business. He was named one of Niagara's 40 Under Forty in 2005.
Kevin is most proud of his twin daughters. He is also a triathlete and four-time Ironman finisher.