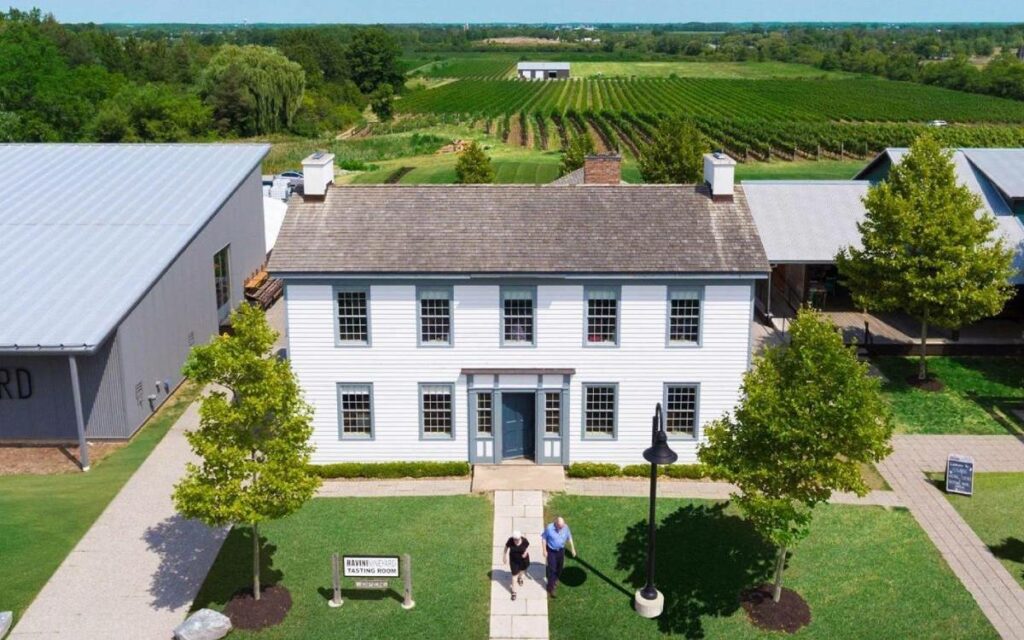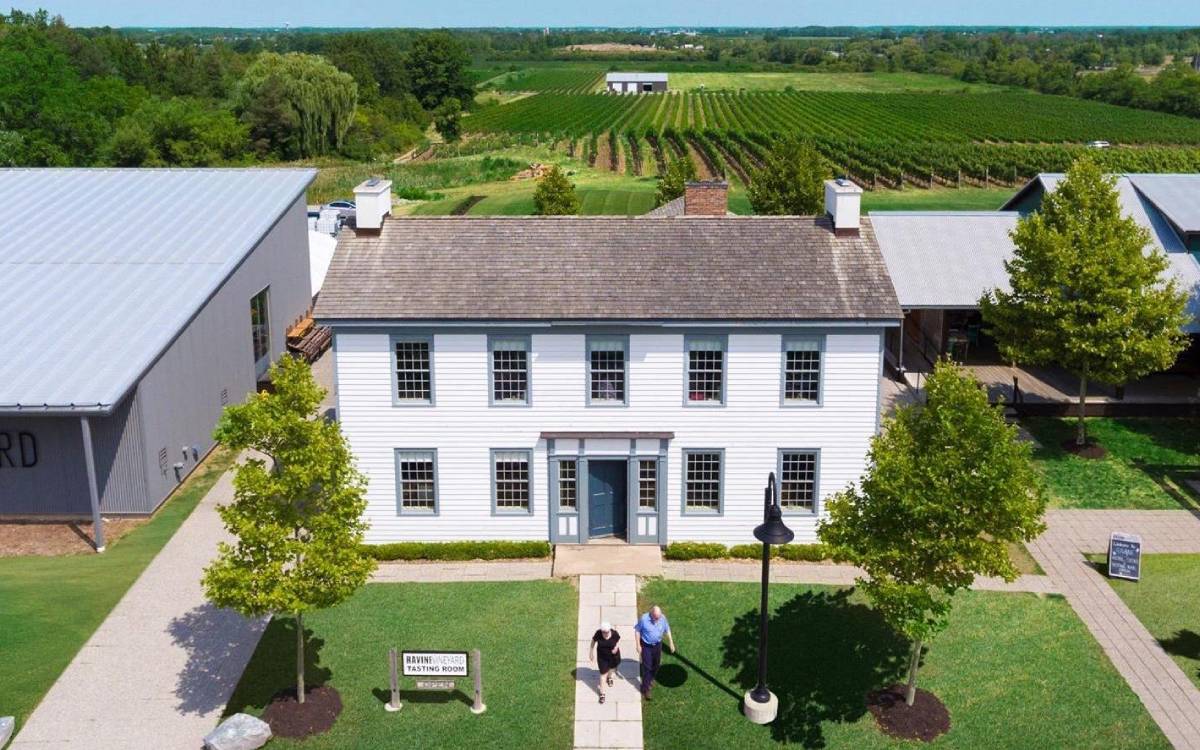 Ravine Vineyard Estate Winery in St. Davids. Ravine was one of about a dozen Niagara wineries to earn multiple medals at this year's All Canadian Wine Championships. Photo credit: Facebook/Ravine Vineyard Estate Winery
Two weeks ago, the All Canadian Wine Championships held its annual competition in Picton, Ontario.

The 2021 installment saw 217 wineries from across the country compete in some 50 categories. In all, 1,365 wines were critiqued over a three-day span by 16 judges. 
As Canada's two primary wine-producing provinces, British Columbia and Ontario unsurprisingly took home the most and second-most accolades, respectively. 
Of Ontario's two trophies, 22 double gold, 38 gold, 50 silver, and 40 bronze medals, over 50 came from Niagara wine producers.

Some of the winners included Peller Estates, Niagara College Teaching Winery, Ravine Vineyard Estate Winery, Diamond Estates Wines, Two Sisters Vineyards, Trius Winery, Wayne Gretzky Estates, Reif Estate Winery, De Simone Vineyards, and Rockway Vineyards.

Peller Estates won one of the six coveted all-round trophies in the Best Dessert Wine of the Year category for its Signature Series Riesling Icewine (2019).

The prominent Niagara-on-the-Lake wine producer also took home a gold for its Private Reserve Sauvignon Blanc (2020) and a double gold for its Private Reserve Cabernet Franc (2018).
Niagara College Teaching Winery took home a total of four medals, including a double gold in the Sauvignon Blanc category and a gold for its Balance Muscat (2019) Vitis vinifera white. 
Head winemaker at the college Gavin Robertson called the recognition "satisfying".

"I've been the winemaker here since 2014 and I feel like I'm finally getting my head wrapped around certain grapes," said Robertson, who graduated from Niagara College's Winery and Viticulture Technician program in 2011. "What I like about this showing is Sauvignon Blanc, Gamay Noir and Muscat aren't normally grapes I would consider entering."
Winning at the All Canadian Wine Championships is not a novel experience for Niagara College. The teaching winery consistently does well at the national level.

"The competition results from Niagara College consistently show the calibre of the teaching staff, and the talent of its students," said Bev Carnahan, director of the annual competition.  "Year to year, the college comes away with a fistful of medals and on occasion, a trophy. Their Balance Brut is not to be missed."
St. Davids' Ravine Vineyard Estate Winery was one of the region's biggest winners this year, taking home six medals across a variety of categories. The winery earned a double gold for its Cabernet Franc (2019), a gold for its Cabernet France Icewine (2019), and a gold for its Chardonnay (2019). 
On social media Ravine said it was "overjoyed" by the results and very proud of the work being done at its Four Mile Creek location, especially that of head winemaker Lydia Tomek. 
Beamsville's Thirty Bench won big for its various Riesling Off Dry wines, taking home two golds and a bronze in the category. The winery also won a gold for its Small Lot Pinot Noir (2019).
Diamond Estates Wines earned the highest number of medals of any Niagara winery at this year's championships, including a double gold for its Lakeview Cellars Malbec (2017), a gold for its 20 Bees Unoaked Chardonnay (NV), and a gold for its EastDell Summer Rose (2019).

Along with a handful of other accolades, Trius Winery won a gold medal for its Showcase Late Harvest Vidal (2019). While, Two Sisters Vineyards picked up two gold medals for its Blanc de Franc (2017) sparkling wine and its Margo Rose (2020). 
First held in 1981, the All Canadian Wine Championships is Canada's oldest and most respected wine competition. 
The judging panel is sourced from across the country and consists of accredited wine judges, sommeliers, and wine writers. Wines are submitted, sorted by category, price, and sugar. Bottles are wrapped and then assigned to the panel for assessment. Entries are scored using the 100 point scale, examined for sensory components, varietal character, and structural soundness.
To view the entire list of winners from the 2021 competition, click here.