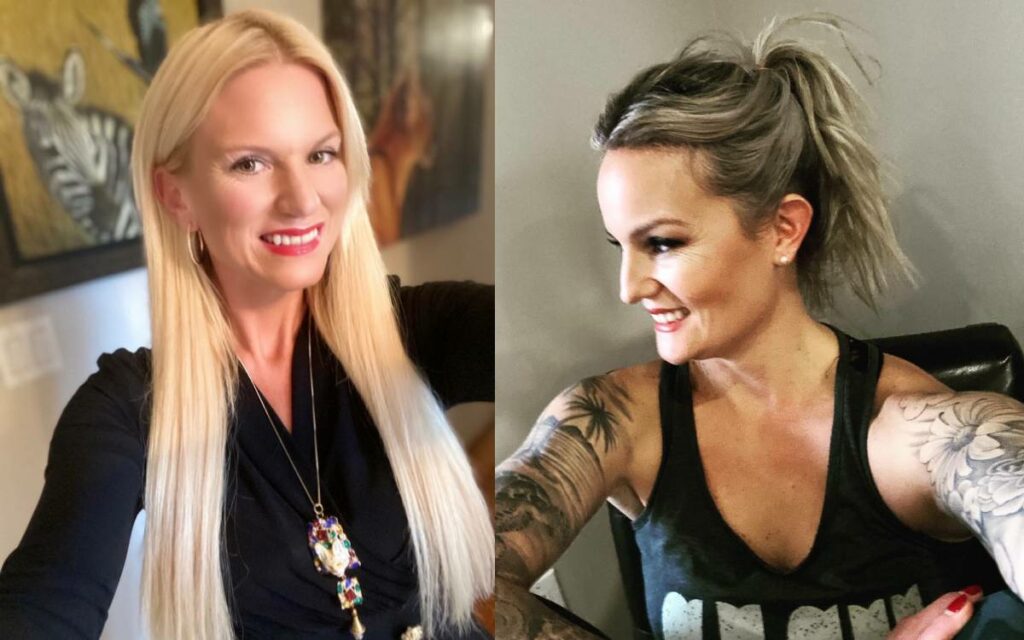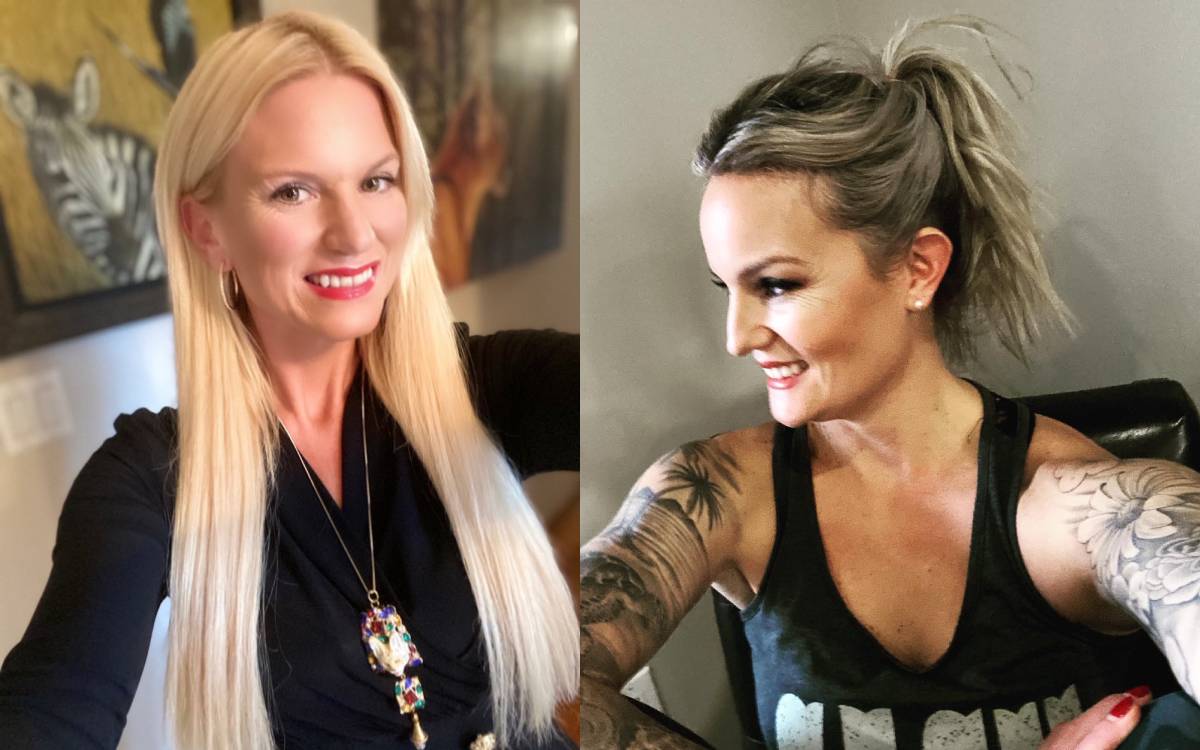 Lisa Jeffrey (left) of Niagara-on-the-Lake and Sarah Blain of Vineland could be on the covers of two international magazines while raising money for charity.
Two Niagara women are competing for the chance to be on the cover of a magazine. But they aren't competing against each other. Lisa Jeffrey of Niagara-on-the-Lake and Sarah Blain of Vineland are doing something they've never done before and are raising money for charity while doing it.
Jeffrey is a former paramedic turned entrepreneur who's been helping care for her mother since last October after her mom suffered a brain injury that put her in a coma for months. One day while leafing through Jetset magazine she came across an ad for a competition to be on the cover. Part of the competition also involved raising money for a cancer charity. With no modelling history and looking for something that would be a positive distraction from worrying about her mother's health, Jeffrey threw caution to the wind and entered the contest as first reported by her hometown newspaper NOTL Local. She's made it to the quarter finals and is in a close battle to move on to the semi-finals. Hundreds of thousands of women entered the competition initially and it's now down to just a few hundred. Jeffrey believes she's the only contestant from Ontario and one of just a few from Canada.
"The driving force behind my decision to enter the competition was to help others," she explained.  "I'm a pretty private person and I don't put myself out there but lots of people have contacted me to say how inspired they are from what I'm doing." Jeffrey said some of the people who have reached out have children or grand children waiting to receive cancer treatment at SickKids in Toronto.
As one of the first volunteer paramedics to arrive at ground zero just after the attacks on the World Trade Centre in New York City in 2001, Jeffrey saw a lot of trauma during her ten days there. Her first assignment was receiving 911 calls and then it was caring for or transporting rescue workers who were just completely exhausted, dehydrated or injured after searching for survivors for hours on end.
Now Jeffrey is back to a medical setting but this time she's caring for her own mother. The injury to her mother was life threatening and doctors told Jeffrey things did not look good. Then just after Christmas her mom woke up from her coma and Jeffrey has been by her mom's side every day at the Hamilton hospital. "Going through 9-11 and caring for a loved one like this gives you a whole new perspective on what's really important," she said. "This contest has helped me greatly. It wasn't intended to be a distraction but it's helped me focus on something fun and positive when I'm not able to be with my mom." She said at the end of the day, no matter how the competition turns out Jeffrey is happy with what she's raised. But she does hope to make it to the semi-finals and people have until Thursday to vote. One vote is free or individuals or businesses can purchase votes with that money going to the charity. "It would be nice to have a Canadian win and someone from Niagara."
Meanwhile, Blain, a mother of two, had entered herself in a similar contest for Inked magazine. Like Jeffrey, Blain has no modelling experience and has stepped way outside her comfort zone to participate in the contest. "It's exciting and a good distraction from everything that's going on in the world," said Blain who was encouraged to enter the contest last year by a friend but ended up not registering. Then this year she saw an ad on Facebook and thought to herself; what do I have to lose?
After discussing the opportunity with her husband Blain decided to go for it. "My husband and family were supportive so I finally submitted my application on the last day. I just thought; let's see what happens." What has happened is Blain has been at or near the top of the competition since the beginning. "As the competition went further along I got more involved and it was nice to get very supportive and encouraging messages from people I haven't heard from in years." She said her mom is one of her biggest fans, following the results religiously.
One of the things Blain likes about the competition is that the magazine, which has a final say in who wins, has put women of all shapes and sizes on the cover. "The women in the competition are all very different and I think that's a good thing," said Blain.
This Thursday by 11 p.m. Blain needs to be in the top five to advance. If she does move on then she will need to finish first in her group to make the finals. Similar to Jeffrey's competition, votes can be purchased and proceeds are donated to support a charitable foundation called Musicares.
Will two Niagara women soon grace the covers of international magazines? They just very well might.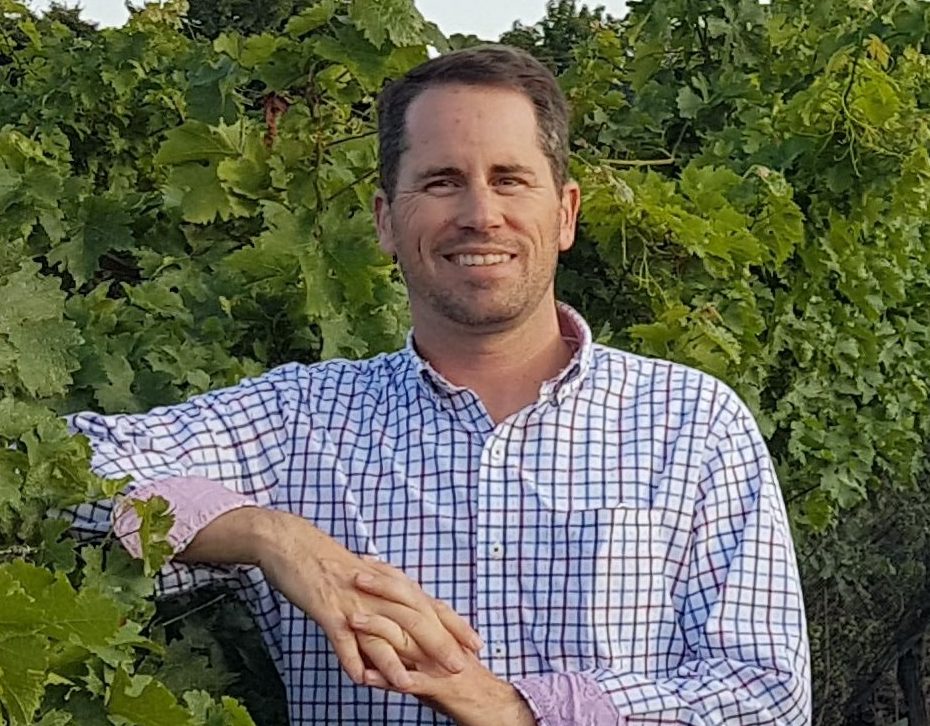 Kevin has spent over two decades as a public relations professional in a variety of sectors including professional sports, the arts, industry and healthcare.  After tiring of the daily commute to Toronto he returned to Niagara and launched The Niagara Independent, an online news source published twice weekly.
He is a graduate of Brock University, Niagara College and the Richard Ivey School of Business. He was named one of Niagara's 40 Under Forty in 2005.
Kevin is most proud of his twin daughters. He is also a triathlete and four-time Ironman finisher.