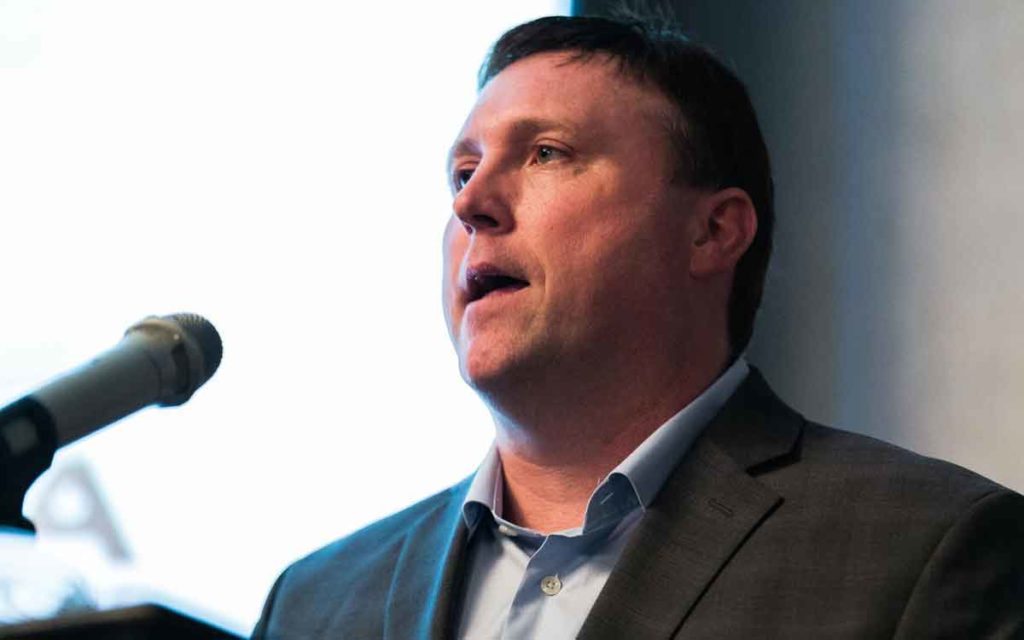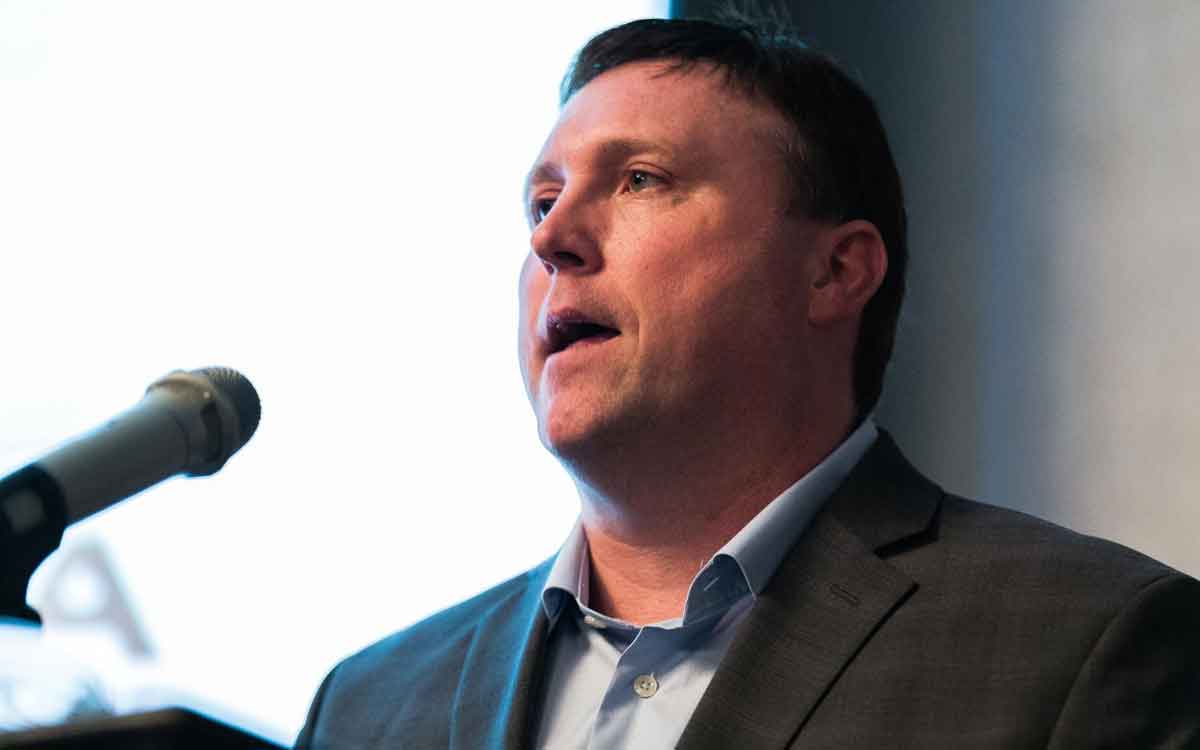 Niagara Angels Network executive director Terry Kadwell speaks at one of their events. Supplied photo.
A little over a decade ago 14 local business leaders came together all with the same mission – to establish a private sector investment group that would help local entrepreneurs launch their businesses. The Niagara Angel Network soon took flight and its current executive director Terry Kadwell has been there since the beginning; although that wasn't necessarily his intention. "I got involved 11 years ago to help get it off the ground and seven years ago I became full time," explained Kadwell.
While not much is known about the group and who is involved, Kadwell said that's starting to change. "Originally we protected the anonymity of the angels but we realized lately that we are getting more traction by letting people know who's in the group."
There are now 10 similar groups across Ontario. Hamilton, Burlington, Oakville and Mississauga recently merged to form one angel investment organization. Often times the various angel groups work together to support one entrepreneur. Kadwell said each group has a limit as to what they can invest and if, for example, Niagara's angels can't commit to the entire ask from an entrepreneur then they are free to connect with other groups to secure more funding. Kadwell explained that the range of funding available from the Niagara organization is between $100,000 and $1 million. Companies are also allowed to come back to the angels on more than one occasion.
But Kadwell says it's not just about the money. "It's also about tapping into the expertise from specific sectors that our angels possess. The people coming to us are not only getting capital but also knowledge and expertise." He added, "Once we invest there's a real commitment to support. We have skin in the game."
While a group like the Niagara Angel Network conjures up images of Dragon's Den or Shark Tank, the popular television shows where entrepreneurs pitch their ideas in front of well-known and well-off business leaders who often times take the presenters to task and can be very critical, the angel meetings are far more pleasant.
Meetings are held monthly and rotate locations throughout Niagara. Two or three investment ready companies make their pitch to the angels at each meeting. "It's very much an investor club," said Kadwell. "Companies have 15 to 20 minutes to present their opportunity. We're known as a pretty friendly place to present. We certainly don't have the drama of a Shark Tank or Dragon's Den; we don't expect them to have all the answers."
After the angels hear the pitches they are asked who's interested in supporting any of the presenters. Then about a week later another meeting takes place with just the angels to do a deeper dive into the details of what the presenters were pitching. "The due diligence could take a few weeks after that," explained Kadwell.
If there is interest in a particular project then a term sheet is drafted that outlines what the angels will receive for their investment. "It's very structured. We don't waste anyone's time. It flows very nicely," said Kadwell.
Niagara's angels allow presenters to make more than one pitch if they are unsuccessful the first time. In fact, Kadwell said he recalls one company that originally failed to land any capital but they came back and ended up securing over a million dollars over several rounds.
To date the Niagara Angel Network has invested about $14 million into 37 companies. They receive about 18 to 24 pitches a year. There are currently about 40 angels in the Niagara group from various business backgrounds and sectors. Kadwell said they are always looking for more members. "There's a lot of people who would qualify to be an angel but don't realize it." He said many of the angels are retired but still very active business people.
One of the misconceptions about angel investment groups is that angels are compelled to invest. "Nobody in our group is ever forced to invest. It's entirely up to each angel to decide if they want to or not. Sometimes it takes two years to find something they want to invest in."
Kadwell said there are two areas the Niagara group sees a lot of. One is clean tech environmental companies and the other is medical technology.
The little known angel investment groups are key to helping start up companies because banks typically won't lend money because it's too much of a risk at the early stages.
"That's why they come to the angels," said Kadwell.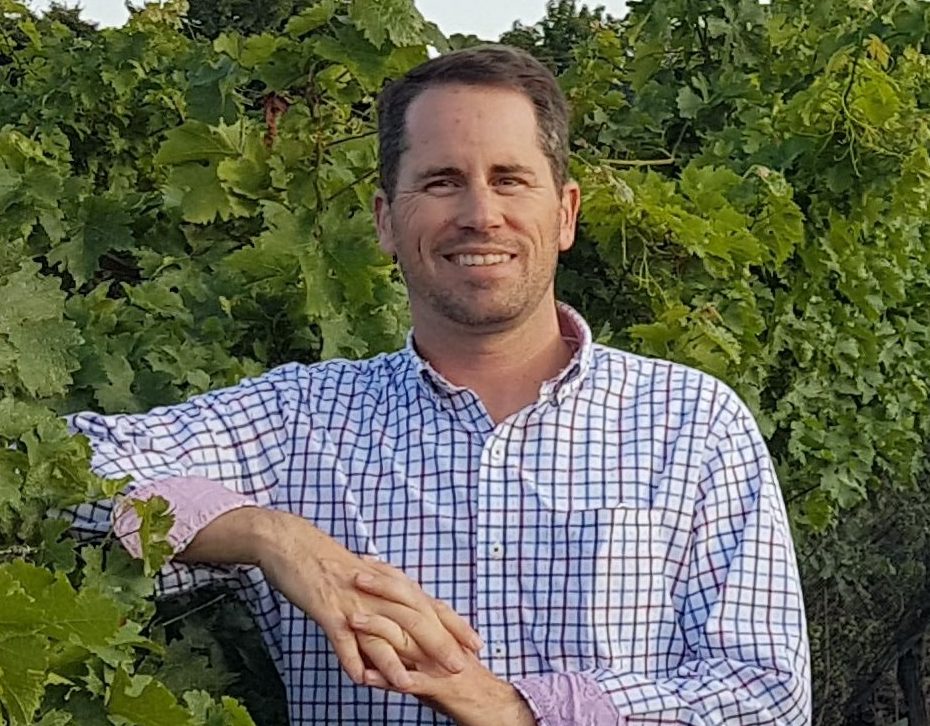 Kevin has spent over two decades as a public relations professional in a variety of sectors including professional sports, the arts, industry and healthcare.  After tiring of the daily commute to Toronto he returned to Niagara and launched The Niagara Independent, an online news source published twice weekly.
He is a graduate of Brock University, Niagara College and the Richard Ivey School of Business. He was named one of Niagara's 40 Under Forty in 2005.
Kevin is most proud of his twin daughters. He is also a triathlete and four-time Ironman finisher.