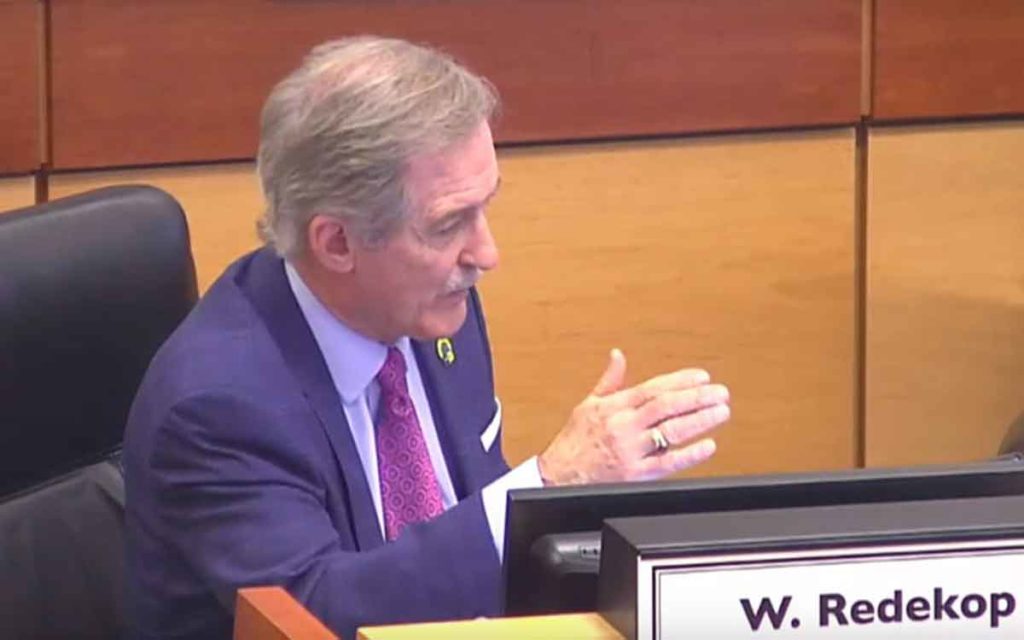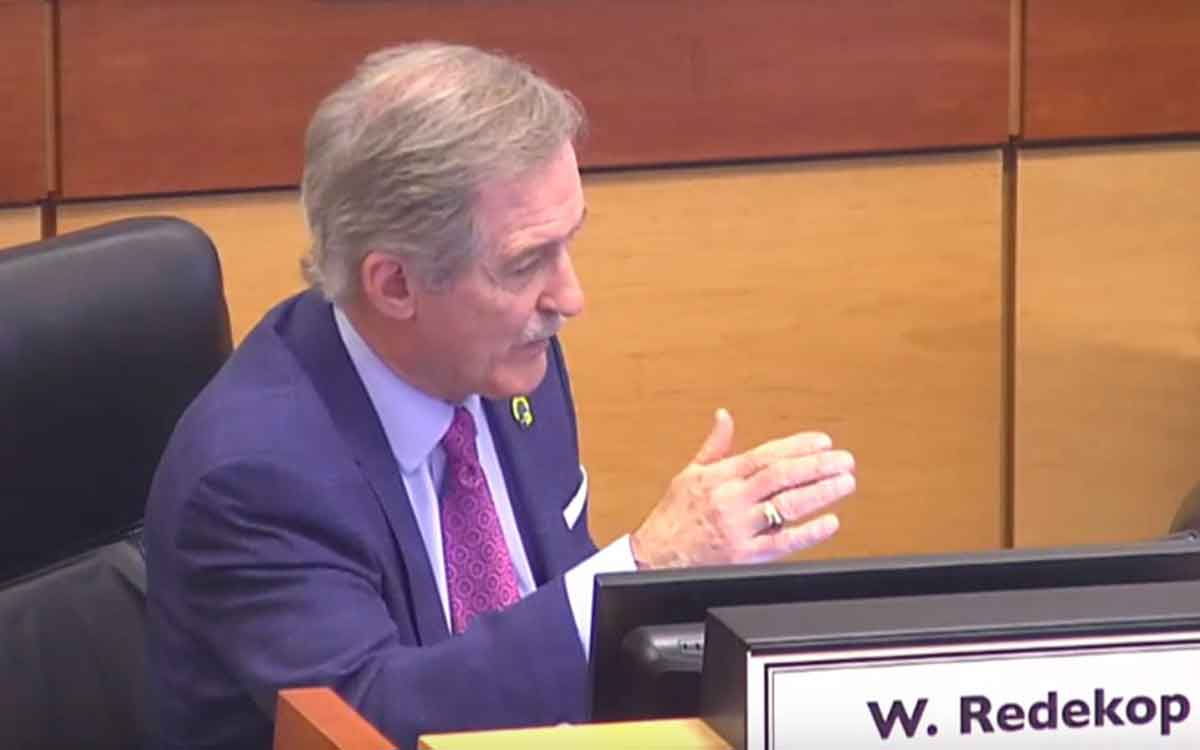 Fort Erie Mayor Wayne Redekop was one of just a few councillors who challenged the Region's significant tax increase and its impact on Niagara residents. 
Residents in Niagara will see a sharp increase in the amount of taxes they will be paying next year as the Regional government passed its 2020 budget last Thursday night. The increases include a 5.92 per cent overall property tax increase, a 5.15 per cent hike on the water and waste water tax bill as well as a 9.9 per cent increase for waste management services despite a reduction in waste management services. It's the largest tax increase in at least a decade.
For the average property assessed at $277,044, the Regional portion of the tax bill will increase by $86, totalling $1,602 in 2020 according to staff. This does not include local municipal taxes which will increase as well with the exception of Welland which is looking at a tax decrease for 2020.
While the majority of council felt Niagara tax payers can bear the burden of the steep increases a few spoke out and stood up for the taxpayer. Fort Erie Mayor Wayne Redekop was one of the more vocal critics of the budget process, particularly at the Budget Review Committee of the Whole on Dec. 5.  "So where does it end? My question is; we believe in these programs and we're going to put them in, what do we take out?" Redekop went on to point out the inconsistent messaging from council on affordability. "You know the reality is we talk about affordable housing, we talk about affordable living, well we're part of the problem if we keep piling programs and expenses onto the people who are paying the taxes, we're part of the problem," stated Fort Erie's mayor.
Niagara Falls regional councillor Peter Nicholson agreed that the region needs to be mindful of the continued tax hikes on its residents. "This year, unfortunately, we are faced with a number of cost pressures.   In a budget such as the current one, we have to look at what is critical when faced with competing priorities at the council table," said Nicholson.
"While I am excited about some of our upcoming projects, we have to be mindful of what people in Niagara can afford.   One group – in particular – affected by tax increases are private landlords.  We need more affordable rental housing in Niagara and landlords have an important role to play. Placing too much of a burden on the homeowner may de-incentivize the supply side of the rental market," he added.
While the council and staff laid some of the blame for the largest tax hike in a decade at the feet of the provincial government for its downloading of some services, those costs only amounted to 0.6 per cent. They also pointed the finger at the previous council for not spending enough tax payers' money on infrastructure projects. However, a number of projects were approved and funded by the last council but remained unexecuted.
In a statement released by the Region, Chairman Jim Bradley said, "Regional Council was faced with some challenging decisions on the 2020 budget, however we continued to invest in Niagara's future through support for high quality service delivery. Whether it is housing our community, improving public transportation and infrastructure, providing clean water or delivering improved waste collection services, every consideration was taken to improve the quality of life in the region."
The major tax increases aren't the only bad news for Niagara residents' pocketbooks as a recent study, Canada's Food Price Report 2020, predicts the average Canadian household's food bill will increase nearly $500 next year. The amount includes expenses at grocery stores and restaurants.
Redekop said the tax hikes, "…may not be a problem for someone who has a job, a good paying job or two good paying jobs but it's a problem for people trying to stay in their homes who maybe elderly on a fixed income or who may be low income earners and are trying to raise a family or are trying to stay in a home."