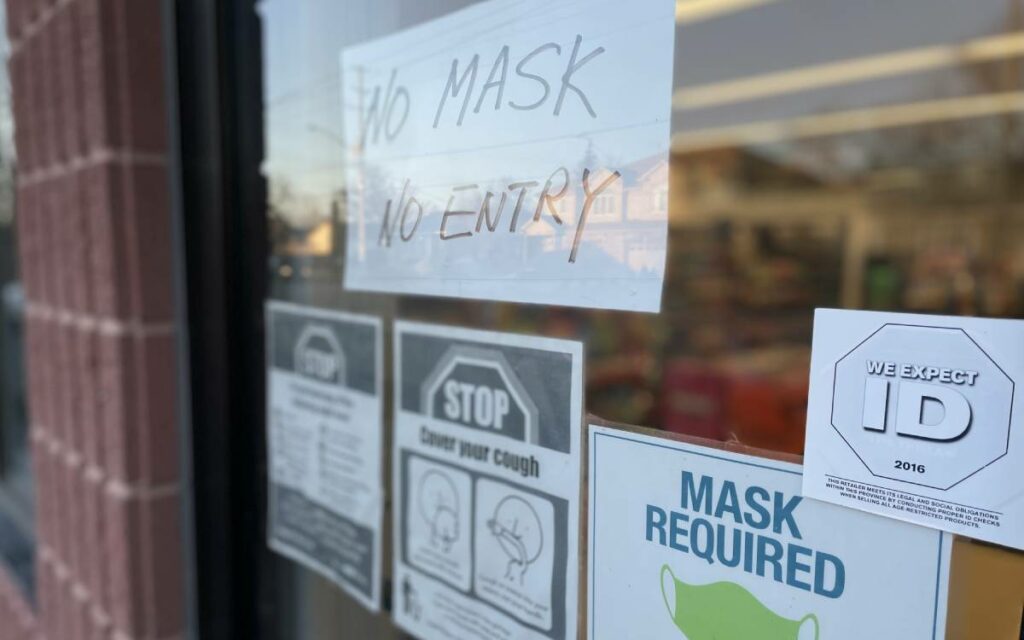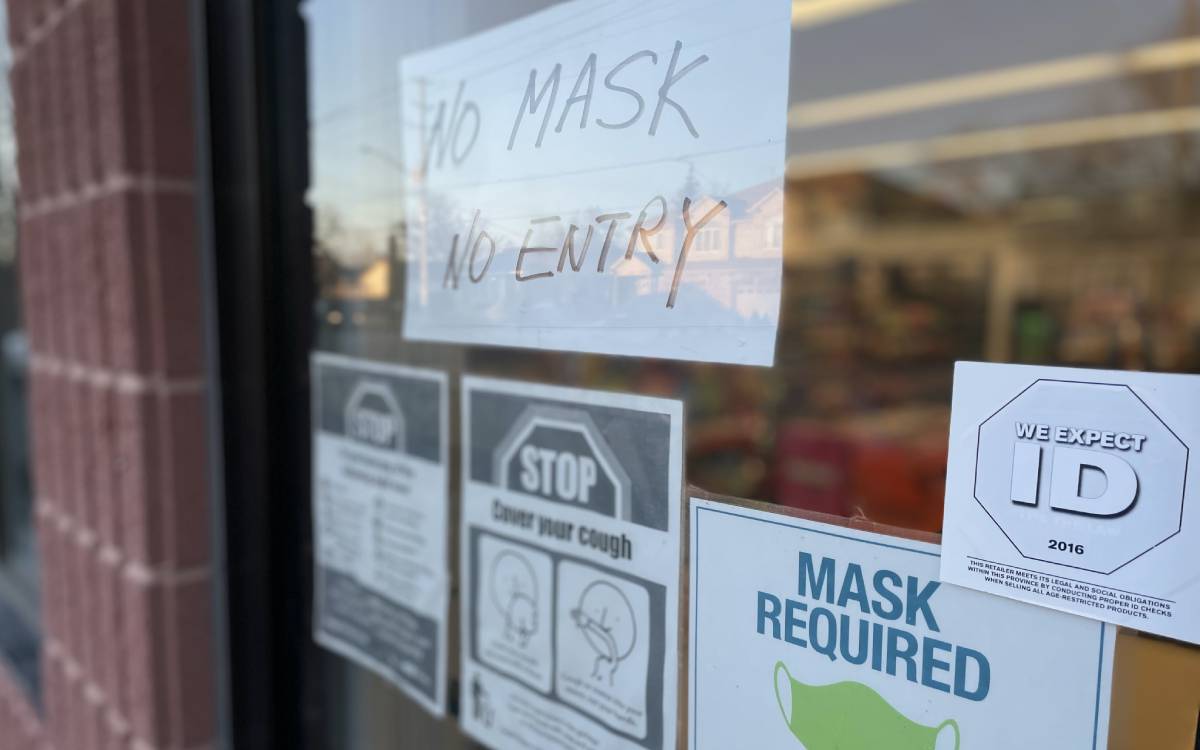 The region's acting medical officer of health said that he still "encourages everyone to wear masks past March 21". Photo credit: The Niagara Independent 
To the delight of many Ontarians late Wednesday morning, the province's chief medical officer of health Dr. Kiernan Moore announced that, effective Mar. 21, 2022, mandatory masking would no longer be provincially mandated for most indoor settings, including grocery stores, restaurants, gyms, theatres, and schools. 
Only public transit, health care settings, congregate care settings, and long-term care homes will continue to require masks moving forward.
"As a society, we must remain kind, considerate and respectful toward those who continue wearing a mask," said Moore. 
"We must also expect indicators, such as cases and hospitalizations, to increase slightly as Ontarians increasingly interact with one another. However, thanks to our high vaccination rates and natural immunity, as well as the arrival of antivirals, Ontario has the tools necessary to manage the impact of the virus."
Speaking in response to Moore's announcement, Niagara's acting medical officer of health Dr. Mustafa Hirji told The Niagara Independent that the local public health unit does not agree with lifting the mandate March 21. 
"We disagree with the province's decision to end mandatory masking and believe it should have aligned with when the infections from COVID-19 were much lower and the risk to the community was much less," said Hirji. 
Hirji told CKTB 610 radio host Tim Denis earlier this week that he thought summer would be a better time to remove mask mandates.
"My thinking is it's going to be closer to summer before we're in a position to do it, but I think we have to watch the data and make decisions based on that," said Hirji.
In his emailed statement to The Niagara Independent Wednesday, Hirji said "we encourage everyone to wear masks past March 21, and support organizations who wish to continue with masking policies to protect their customers and staff," but stopped short of saying he would institute a local order mandating indoor mask-wearing for Niagara after the province ends the requirement. 
"With respect to a section 22 order, a decision on one would need to be based on local COVID-19 trends closer to March 21 when it might come into effect. We are currently not planning such an order, but will continually reassess the situation as we approach March 21 and beyond."
The Niagara Region implemented its own mandatory mask by-law shortly after the province did so in July 2020. The by-law automatically expires "upon the revocation, repeal or removal of requirements related to the wearing of face coverings" by the province.