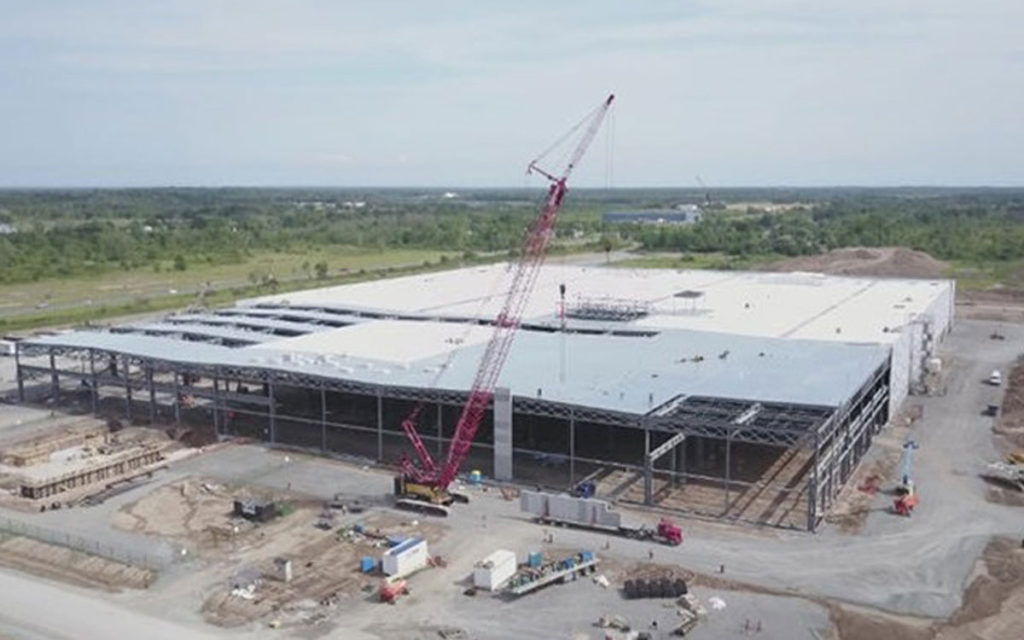 Despite calls for "a better Niagara" from some political hopefuls in the Region it appears one sector that is doing just fine is the regional economy. Blake Landry, Manager of Economic Research and Analysis, along with Regional Chair Alan Caslin, walked through the latest economic findings with reporters this week.
It's the first time in the Region's history that such detailed economic statistics have been researched, compiled and analyzed. The results are impressive. Landry, who worked in Economic Development through the recession of 2008-2009, said he's never seen this level of job creation in Niagara. Landry said the unemployment rate in Niagara in those dark economic years hovered around 11 to 12 percent. Now it is just over five per cent.
What makes these economic numbers even more impressive is they come at a time when the business community is railing against the onslaught of anti-business legislation being piled on them from both a federal and provincial level. Landry said he couldn't predict how things like the province's Bill 148 will impact local businesses going forward but that he will have a better idea in six months.
One of the main contributing factors to the impressive economic numbers is the huge increase in commercial and industrial building construction. The numbers are staggering. In 2017 investment in this area was $517.9 million which represents a 106.8% growth over 2016 while the provincial average remained essentially the same. In fact, construction in Niagara beat every other municipality in Ontario. Landry pointed out that the numbers only include private sector investment. There are no taxpayer funded projects included in the construction investment statistics.
Another key indicator of where the economy is headed and how it is currently performing is population growth. Niagara has seen a 3.8 per cent increase in this area from 2011 to 2016. "Population is the first indicator when measuring economic growth," explained Landry. He said there is a strong labour force in Niagara which essentially means there is a good number of people in the region ready and willing to work which helps attract new investments and companies.
While the relocation of the GE plant to Welland garners most of the attention, both Landry and Chair Caslin said their phones are constantly ringing with inquiries from companies looking to expand or relocate to Niagara. Landry said that inquiries about doing business in Niagara are very different now than they were 10 years ago. "Before we were simply trying to keep businesses alive whereas now we continue to support existing businesses but are very busy fielding calls from companies looking to be in Niagara," said Landry. Chair Caslin added, "Niagara is becoming easy to sell."
Chair Caslin said that while some scoffed at the Region putting forward a bid to have Amazon's second headquarters built in Niagara, he pointed out that as a result of that bid, one of Amazon's competitors contacted the Chair about locating to the Region.
While there is always a focus on the big companies relocating to a municipality, Landry said a priority is still helping local small and medium sized businesses grow and prosper. The indicators show an eight per cent increase, higher than the provincial average, in businesses without employees. In other words, Niagara has a strong entrepreneurial community with many start up companies.
"Since the beginning of this term we established a process of creating an environment to create economic prosperity," said the Chair. He said results like the ones presented this week are the result of everyone working together from Council to senior staff to front line staff and business owners themselves. "We simply want to do the best job we can for Niagara," he said.
Both Caslin and Landry also pointed to the fact that the economic development officers across the region work well together and support each other. They have developed a more collaborative way of doing business in Niagara. Landry pointed to the fact that the Region has a dedicated staff person assigned to helping smaller municipalities that don't have the budget to hire a full time economic development officer.
Landry said these numbers now establish a benchmark that didn't previously exist and the Chair has asked him to report on the same indicators every six months to council.