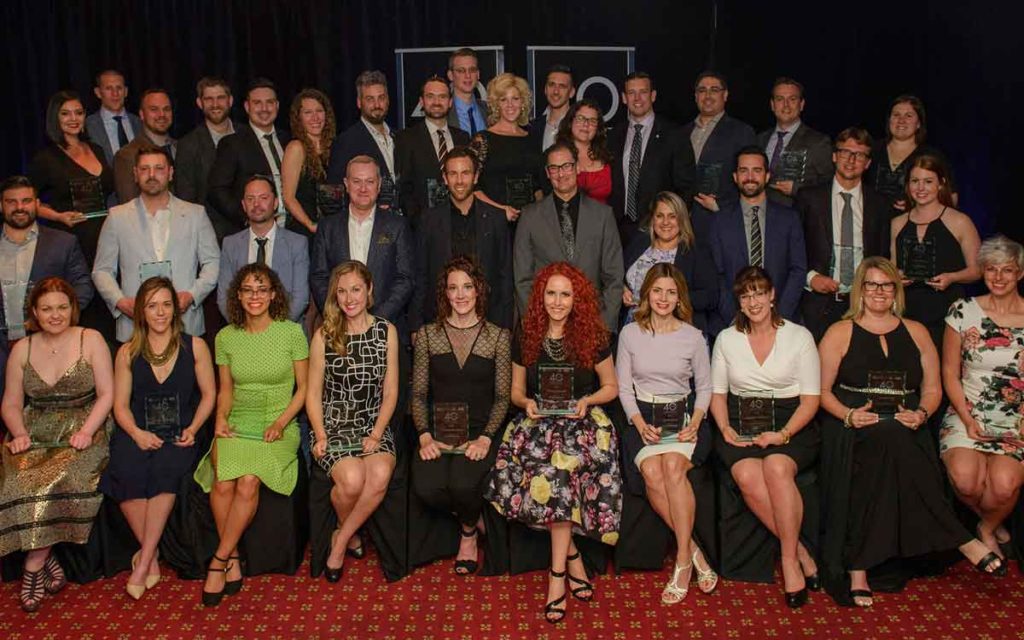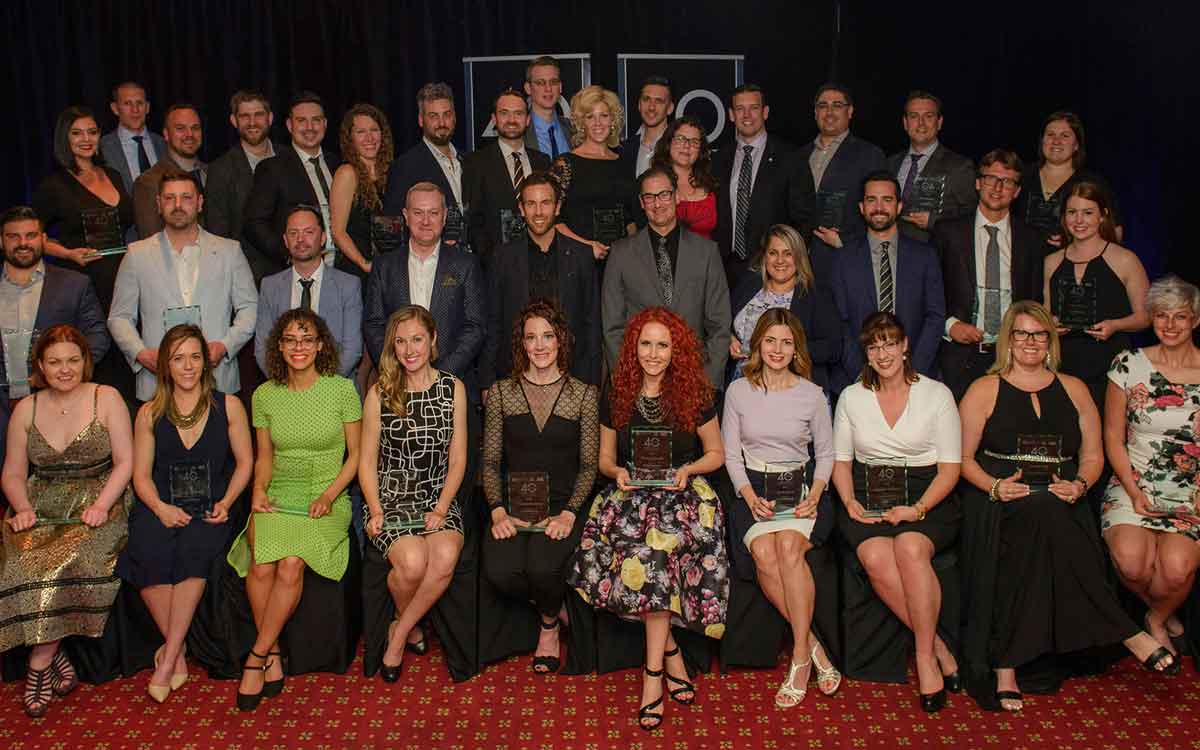 The 2019 40 Under Forty Business Achievement Award winners.
The annual 40 Under Forty Business Achievement Awards were presented to the winners in St. Catharines on Thursday.
According to Business Link Media Group, there were 119 nominees for the 2019 awards.
Established in Niagara in 2003, the recipients of the Achievement Award are 40 business people who are under the age of 40 that have excelled in the business industry, contributed to their community, and participated in charity work.
"We, as organizers don't get involved with all the selections and the assessment at all. Our usual process will be we provide the criteria and then our judge committee, usually selected by previous winners, do the evaluation," said Marilyn Tian, President and CEO of Business Link Media Group.
According to Tian, there is the first round of results, and then the final 40 winners are selected from the first round pick.
The nominees are ranked with a score based on their involvement in business, in their community, and in the charity work they have done.
Tian said the judges' debate over which nominees are chosen, although many agree on the majority of the nominees. The judges must decide on all 40 winners and agree unanimously.
Tian also said they try not to limit themselves to only offering the awards to working professionals. "There is some exception for some students to get the business award much earlier if [they] can demonstrate involvement, achievements in this community, and can show inspiration to others in terms of whatever academics or business or some other area," Tian said.
The variety of business professionals covers a wide spectrum of sectors from sports like Edge Triathlon coach Jeff Scull or Niagara IceDogs Joey Burke to Melissa Donald of Verge Insurance or Alex Pedersen of Niagara Casinos.
The awards were started 16 years ago by Jim and son Adam Shields former owners of Business Link. Adam Shields said, "We wanted to do something to showcase the excellence in the Niagara business community and celebrate as many people as possible at the same time," explained the younger Shields. "It was important to us to recognize well rounded individuals, not necessarily business owners but business people who are involved in their community."
There are now 640 winners in Niagara. "There are now a lot of winners from the early years who have moved up in companies or become elected officials," said Shields. "It's pretty impressive and humbling when you read the bios of the award winners each year."
Business Link Media Group also offers bursaries to students who attend Brock University and Niagara College to encourage young people to get involved within Niagara's business sector.
To see the list of the 2019 winners, you can visit https://businesslinkniagara.com/40-under-forty/.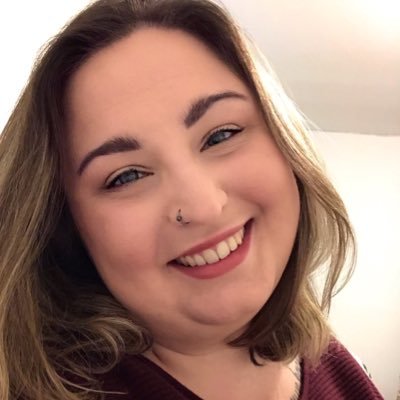 Elena De Luigi is a graduate of the Humber College Journalism program and a Niagara Independent reporter.