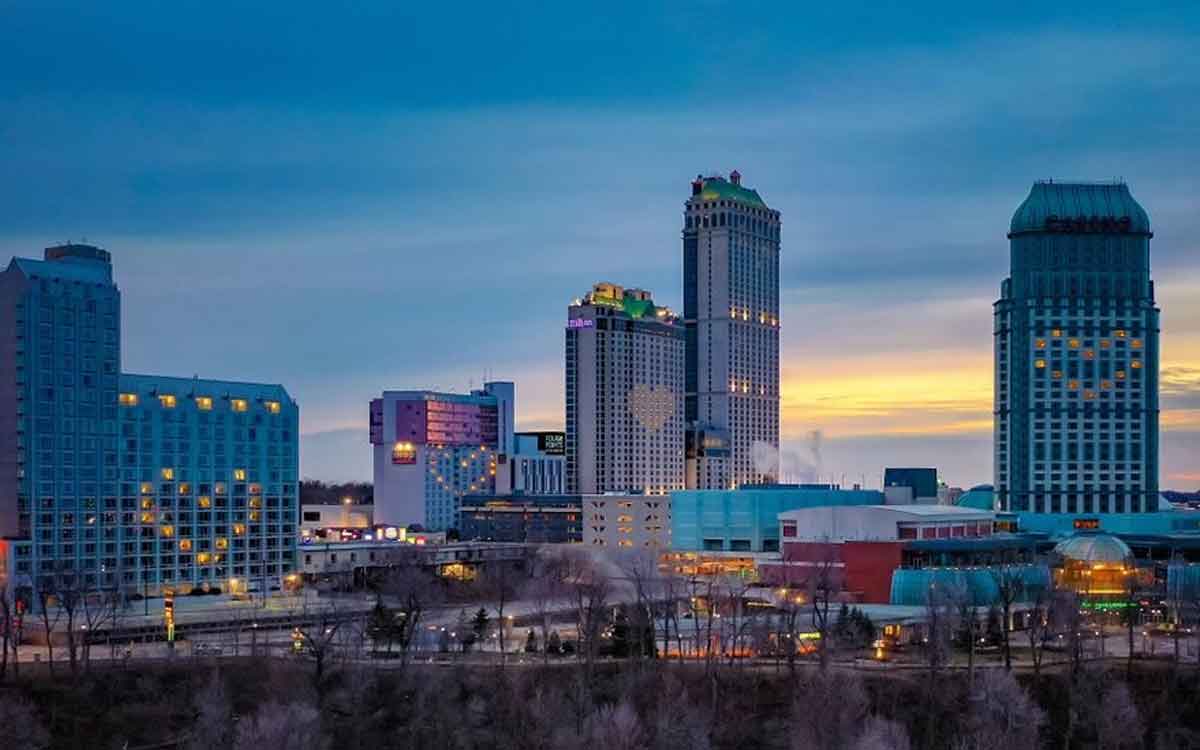 On Monday, the province announced the list of Region's allowed to move to Stage 2 reopening.  While 24 regions were on the list to reopen, 10 were denied.  Among the 10 was Niagara.
This announcement threw many in Niagara for a loop.  The chart below demonstrates that Niagara has had a very low daily incidence of new COVID caseload.  In fact in the last three weeks if the isolated Pioneer Flower Farms in St.  Catharines outbreak of 23 on June 1 and 40 more from backdated tests on June 3rd are removed; the rest of Niagara has averaged only two new cases per day.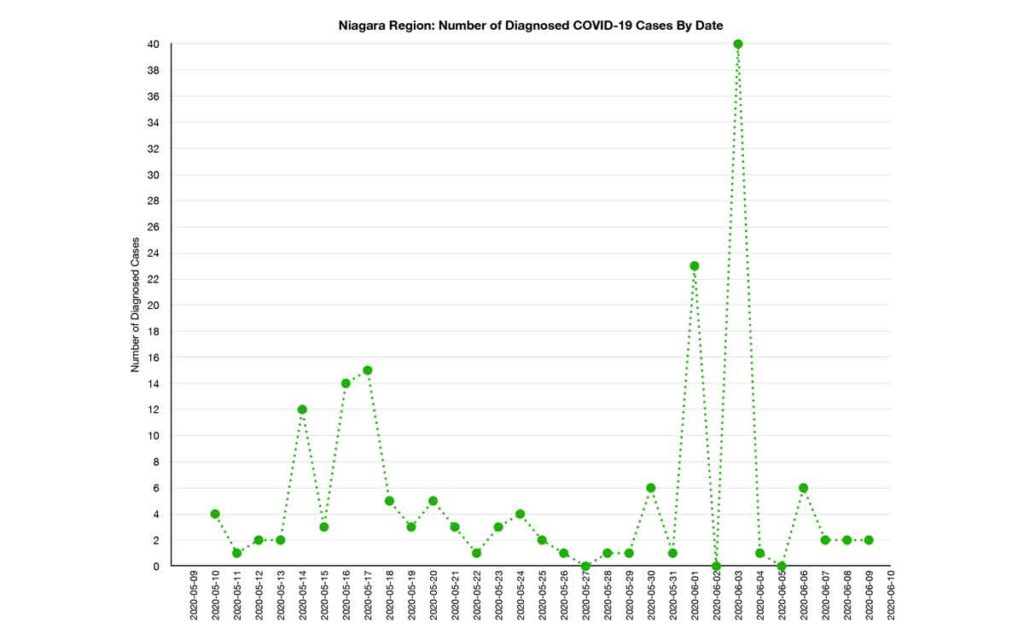 The province's own numbers show that Niagara has 151.5 COVID cases per 100,000 population.  At the same time, three areas with substantially higher caseload incidences, Ottawa at 190, Leeds, Grenville and Lanark at 202.7 and Waterloo at 197.7, were all allowed to move to Stage 2.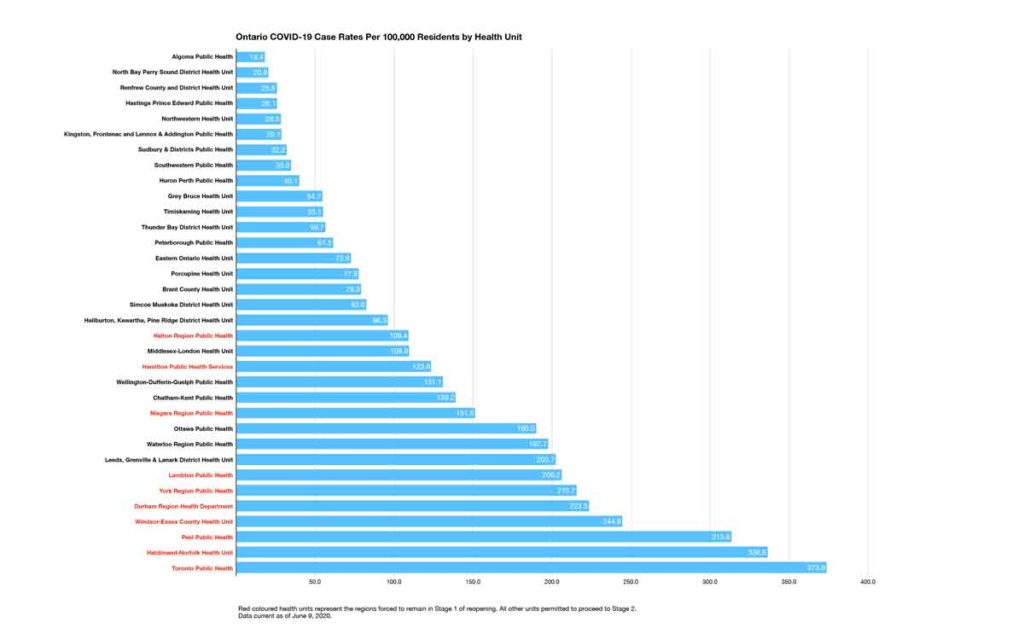 Knowledgeable of this, Niagara's politicians and businesses, fully expected to get the greenlight from the Province, when they were denied, shock and anger set in.
"Bitterly disappointing" is what Niagara Falls Tourism CEO Janice Thomson called it. "It's a real shame not to be on that list." Thomson said she crunched the numbers and Niagara only accounts for barely over two per cent of the province's COVID-19 cases and so she can't understand why Niagara didn't get the green light to move into stage two. She said according to the businesses she represents, 95% are ready to open and 100% said they are willing to implement all guidelines and safety measures. "We've got thousands of workers ready to do what they do best which is hospitality," she said.
Thomson wasn't the only one who represents business interests showing her frustration with Niagara not getting permission to further open its economy. Dolores Fabiano, Executive Director of the South Niagara Chambers of Commerce said, "It is disappointing that Niagara has been excluded from being allowed to go into stage 2.  Our businesses have been working diligently to ensure a safe environment for employees and customers alike. We are eager to get back to business in Niagara just like the rest of the province."
Hugo Chesshire of the Greater Niagara Chamber of Commerce said he too was hoping Niagara's businesses would be given the all clear from the province "From a business perspective, it's disappointing. Everyone is chomping at the bit."
Premier Ford has continuously said that these decisions were being made with the full input from not only Ontario's Chief Medical Officer of Health, but with regular input from all of the Regional Medical Officers of Health.  But Niagara's Chief Medical Officer immediately put out notification that he had not been consulted by the province about the regional reopening nor of Niagara's exclusion.
Niagara's acting Medical Officer of Health said that he essentially learned of the news the same time most of the province did. Dr. Hirji told The Niagara Independent, "Niagara Region Public Health was not consulted on the decisions by the province announced today around moving to Stage 2. We learnt of the regional approach to Stage 2 reopening only today (yesterday)."
Yesterday during his press conference, Premier Ford was confronted about this lack of consultation and said he was unaware that it hadn't occurred.  Asked why Niagara wasn't on the Stage 2 reopening list his response was that "Niagara Region cases ramped up 15%, which is staggering.  I understand that a big chunk of that was migrant workers, but still when the numbers shoot up, you know, our medical team, we have no choice.  And I asked specifically, was everyone contacted and the answer I got was yes, so I guess their Chief Medical Officer and ours are going back and forth.  We'll make sure without digging deep and pulling out papers and emails and everything else, we're all in this together it's not time to be finger pointing.  We're gonna make sure every community gets a follow up call."
Yesterday, Mishka Balsom of the GNCC weighed on the communication confusion.  She issued a press release calling out the Premier, "We understand that this decision was undertaken at the provincial level without input from local health authorities, which the GNCC feels was a mistake. Local public health authorities are the most familiar with the reality on the ground, and could explain whether a recent spike in cases, for example, is due to generalized community transmission which needs to be contained, or to an isolated group which has already been contained. Local health authorities must be a part of these decisions."
"Furthermore, we do not know the criteria for moving to Stage Two, and we feel that these criteria need to be publicly available. At the moment, we are trying to reach a goal without having been told what that goal is. This crisis calls for transparency in decision-making, and for everyone affected to have an understanding of the process, or at least to be able to access information about the process.
The GNCC is calling on the Government of Ontario to make their re-opening decision-making and criteria open and transparent, and if it will not give control to local public health authorities, to at least allow them input in these decisions."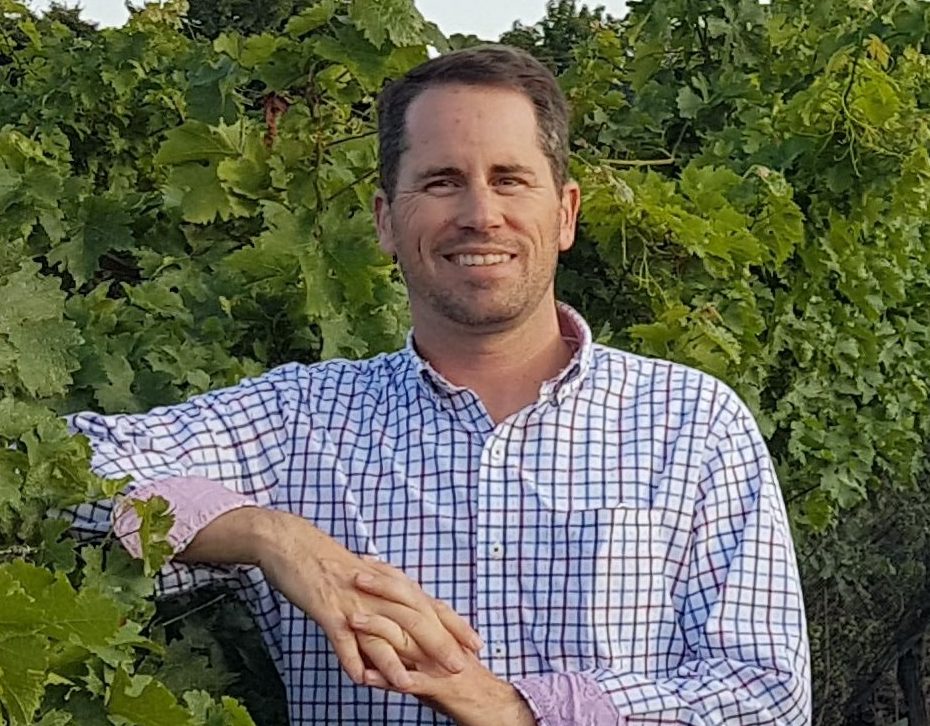 Kevin has spent over two decades as a public relations professional in a variety of sectors including professional sports, the arts, industry and healthcare.  After tiring of the daily commute to Toronto he returned to Niagara and launched The Niagara Independent, an online news source published twice weekly.
He is a graduate of Brock University, Niagara College and the Richard Ivey School of Business. He was named one of Niagara's 40 Under Forty in 2005.
Kevin is most proud of his twin daughters. He is also a triathlete and four-time Ironman finisher.