Niagara has experienced an industrial boom over the past few years, and the region has attracted approximately $500 million in investment in industrial building construction, according to statistics from Niagara Economic Development.
Blake Landry, Manager of Economic Research & Analysis at Niagara Economic Development, sent a statement to The Niagara Independent on the current climate of the region's industry.
In an email, Landry said that there are 16,500 direct jobs in manufacturing and that it supports an additional 50,000 jobs in other industries.
According to Landry, transportation equipment manufacturing has the highest employment numbers, sitting at 2,485 jobs. Fabricated metal products are a close second with 2,044 jobs.
"There are 643 manufacturing businesses with employees, 84 per cent are businesses with fewer than 50 employees," Landry said.
According to Aaron Tisdelle, President of Girotti Machine and Chair of the NIA Board, 150 of those manufacturing businesses are members of the NIA.
"What's left here in Niagara is very innovative. We're very adaptable; we're pretty broad in industry even though we sort of occupy niche markets within industry," Tisdelle said.
Landry also said that manufacturing companies import $1 billion in goods, and export $3.9 billion worth of goods, which is 90 per cent of all total export value.
"So they are a net exporter of $2.9 billion," Landry said.
This means that outside money is coming into Niagara's economy and supporting other businesses.
Tisdelle also said that Niagara's industry is "alive and well."
Jordan Sherlock, President of North America Traffic and a member of the NIA Board, reiterated Tisdelle's statement, adding that it is increasingly difficult to find bodies to work in his plant because of businesses relocating to the Niagara Region.
"I have to be competitive if I'm hiring a workforce for my plant," Sherlock said.
Sherlock also said that the importance of having strong bonds with different levels of government is central to receiving their support.
"At the end of the day, our goal is to have tight relationships with the representatives at all levels of government today so that whatever tomorrow brings we're on their radar screen and they know what our mandate is and they know what's important to support in this industry locally," Sherlock said.
The NIA will be hosting a showcase tomorrow, at the Fallsview Casino Resort in Niagara Falls. It will be "a celebration of the Niagara region's growing industrial sector and the firms that are contributing to the advancement of [it] in Niagara."
Ahead of the event, Tisdelle said he is looking forward to getting the word out that there is a viable business opportunity in Niagara.
"Part of the hope is to expose Niagara to its own industry and suppliers, but it's also to expose ourselves to the rest of southern Ontario," Tisdelle said.
As for Sherlock, he said that the future of the industry in Niagara and beyond relies on a workforce that is in the education system.
"We want those folks to know that industry is thriving and that there's a ton of opportunity there," Sherlock said.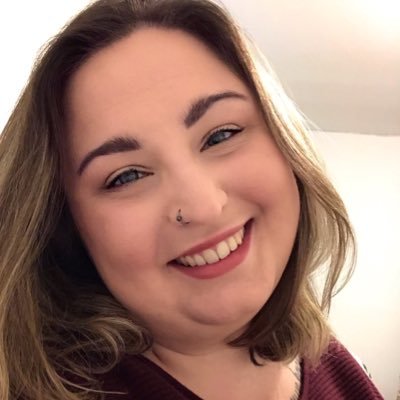 Elena De Luigi is a graduate of the Humber College Journalism program and a Niagara Independent reporter.