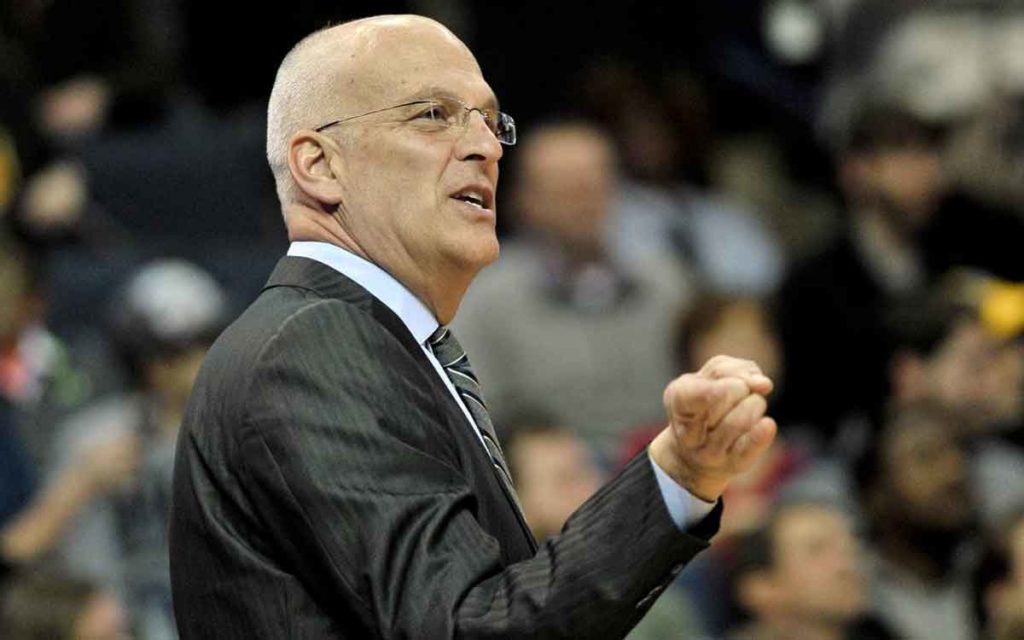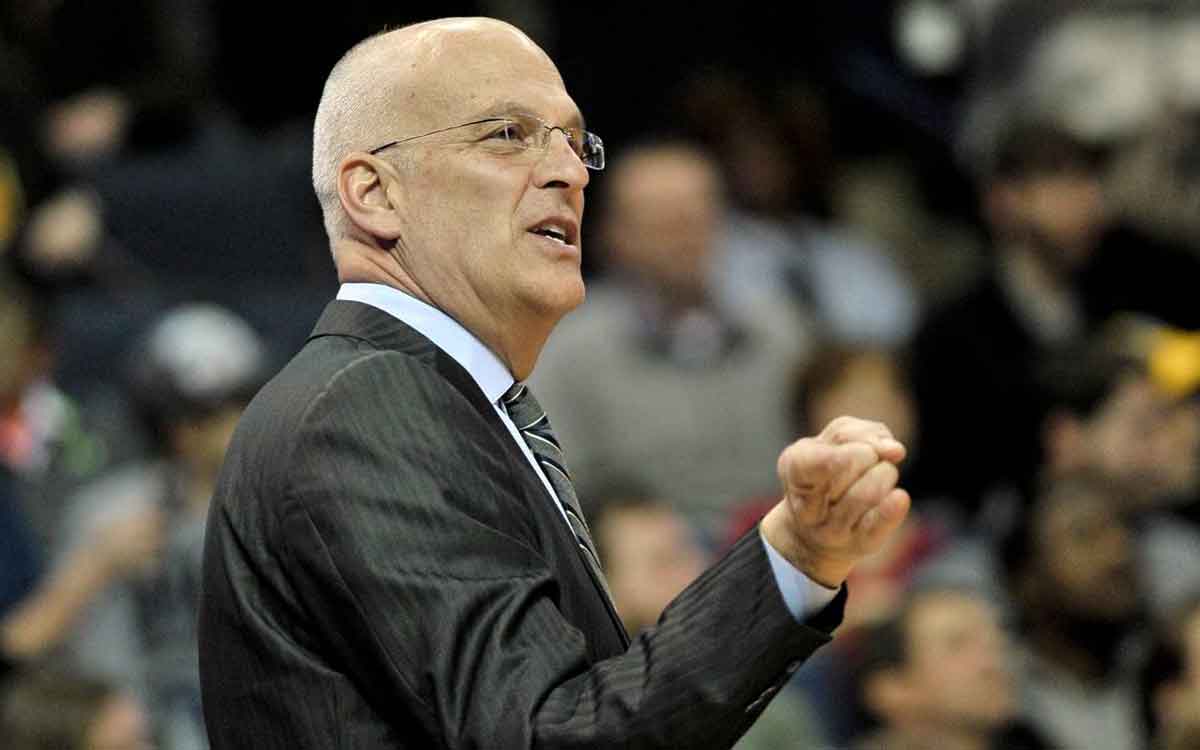 Niagara Falls native and Charlotte Hornets assistant coach Jay Triano recalls his moments with Kobe Bryant including why Bryant switched from number 8 to 24. Photo: Brandon Dill AP
It was 2008 when Niagara's Jay Triano, NBA and Canadian national team coach, was in Las Vegas for the USA men's Olympic basketball training camp. Even though he is a Canadian, Triano was one of the few NBA coaches with international experience and so American head coach Mike Krzyzewski tapped Triano to be one of his assistants. The "redeem team" was loaded with talent featuring the likes of LeBron James, Jason Kidd, Chris Bosh and Kobe Bryant.
In an exclusive interview from his home in Charlotte, North Carolina, where Triano now serves as the head assistant coach for that city's NBA franchise, the Charlotte Hornets, Triano recalls some of the encounters he had with Bryant throughout his many years as an NBA coach.
It was on the team bus in Vegas when Triano had his first conversation with Bryant and realized very quickly that the young All Star was all business. "We ended up sitting next to each other on the bus heading to practice and he started a conversation by asking me what I did last night," Triano recalls. "I told him I worked on a scouting report for Uruguay because we had a game against them and he started telling me about three of their better players. He did his research on a team we were easily going to beat." Triano said the next morning on the bus he asked Kobe what he did the night before. "He said he went to bed at 9:30 p.m. and I remember asking him why, because he's a young guy and we were in Vegas and Kobe said because he had to be in the gym at 7 a.m. to meet his Pilates instructor."
Triano said Kobe went on to outline his daily schedule of Pilates, strength training, team meeting, lunch, practice, more training in the gym, dinner, practice on his own and bed. "I eat and then I go to bed because I have to do it all again," Bryant explained to Triano. "He was the only guy from the entire national team in the gym that early in the morning."
Later during the Vegas training camp Kevin Durant asked Triano where he could find a gym to do extra shooting practice. "I said I know Kobe will know. So we get access to this gym and sure enough Kobe is already there – just him and a coach – working out. Durant just stared at Kobe the entire time. It was the most intense workout we've ever seen. He was going full speed."
As the two-week training camp went on, Triano said he became fascinated with Kobe's workout routine. It reminded Triano of his former University buddy and that individual's drive and determination. His name was Terry Fox. "Both of their attitudes were, 'I'm going to do this' and the more you told them they can't, the harder they worked." Triano said, "Kobe was on the best team in the world and he just took it to the next level."
"Many of the superstars looked up to him for his work ethic," said Triano.
Probably one of the more fascinating stories that not many people know took place during that same training camp. Bryant switched his number from 8 to 24. Triano said there was some chatter about it and so he asked Bryant, "Kobe, why did you change your number? Do you need to sell more jerseys or something?" Triano said Bryant's reply stunned him. Bryant looked Triano in the eye and said, "No coach, I switched to 24 because there are 24 hours in a day and I need to work hard all 24 to be great."
Closer to his home town of Niagara Falls, Triano experienced first-hand one of Bryant's most memorable NBA performances. The Lakers were playing in Toronto against the Raptors and Triano was the Raptors' assistant coach at the time. Bryant went off for 81 points and single handidly defeated Toronto. "It was so special seeing a guy get in that zone. Once he got going, it didn't matter what we did," said Triano. What most people don't remember is that Toronto was leading that game well into the fourth quarter and then Bryant put up 31 points in the last quarter alone.
Fast forward to January 26 of this year. Triano remembers what he was doing when he found out about the tragic helicopter crash that took the lives of Bryant, his 13-year-old daughter Gianna and seven others. "We had an off day. We travelled home late the night before. I was getting gas and left my phone in the car. In the two minutes I was away from my phone I had 10 text messages."
While Triano says he and Bryant weren't close he did get to know him over the years. "He just loved helping people. I remember when I was coaching Phoenix and we had a young player named Devin Booker. At one point in the middle of the game Bryant was talking to Booker. So when Booker came back to the bench I asked him if he was okay thinking Kobe was getting in his head. Booker just looked at me in awe and said Kobe was helping him." Bryant was giving Booker pointers in the middle of the game, helping the young player get better.
Triano admits in Bryant's early years in the NBA he was seen as a bit cold. "He didn't have much personality in the beginning but that was probably because he was so focused and driven." Triano said you could see Bryant loosen up as the years went on. "The game was great to him and he really started to give back."
As a father, Triano said his mind quickly turned to the deep sadness of losing a child. "That hit home, not only as a dad but also the human side of it hit me. Kobe was like invincible and if this can happen to Kobe it can happen to anyone."
The Hornets first time back on the court after the news broke of Bryant's death was for a practice. Their head coach James Borrego was sick and couldn't make it so Triano led practice. "Everybody's face was blah. First part of practice was horrible. Nobody was into it. A lot of the guys were emotional and every player reacts differently," Triano said.
Triano said he's had former players reach out to him since the tragedy expressing their appreciation for the role he played in their lives on and off the court.  "I've had guys text me and simply say, 'Coach, I love you man' or tell me how much I mean to them. It's great to hear and means a lot. It's a reminder to reach out to those you care about when a tragedy like this happens."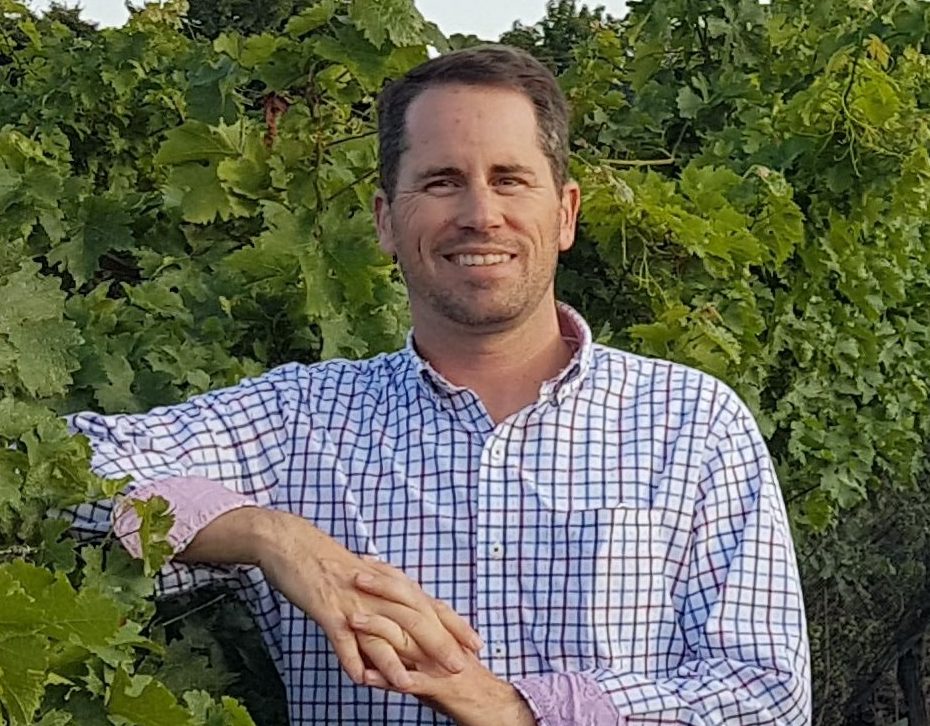 Kevin has spent over two decades as a public relations professional in a variety of sectors including professional sports, the arts, industry and healthcare.  After tiring of the daily commute to Toronto he returned to Niagara and launched The Niagara Independent, an online news source published twice weekly.
He is a graduate of Brock University, Niagara College and the Richard Ivey School of Business. He was named one of Niagara's 40 Under Forty in 2005.
Kevin is most proud of his twin daughters. He is also a triathlete and four-time Ironman finisher.