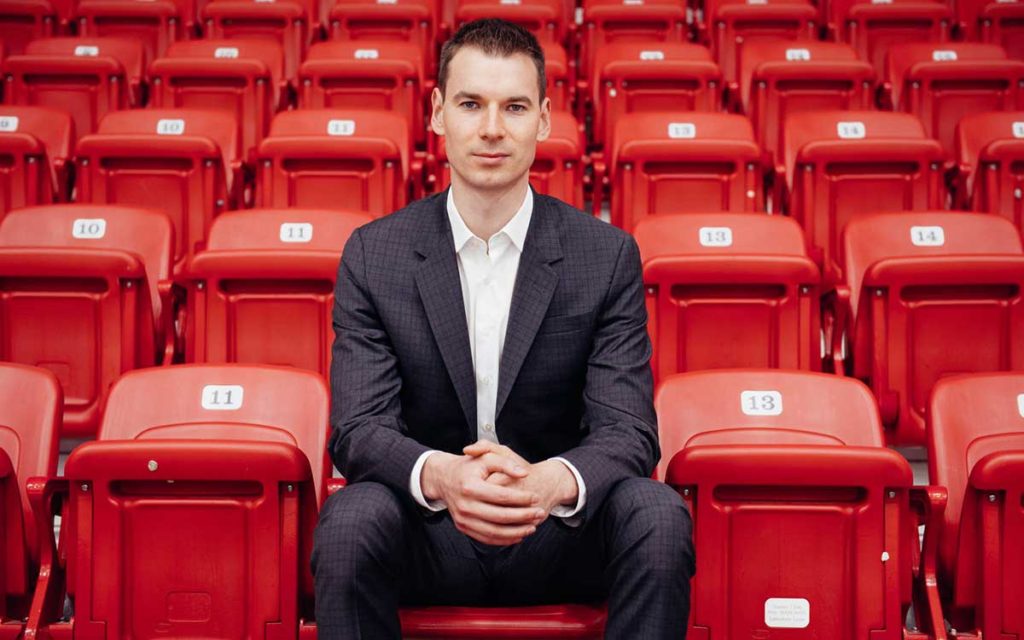 John Chayka from Jordan, Ontario is the GM of the Phoenix Coyotes.
One has to wonder what kind of attention John Chayka would receive if he was working in a larger market, or for a team that's been around for longer than 22 years.
Many think Toronto Maple Leafs' 32-year old General Manager Kyle Dubas is the youngest GM in the National Hockey League.
Raise your hand if you knew the youngest general manager in the history of the NHL works for the Arizona Coyotes, and more importantly hails from Jordan, Ontario.
John Chayka was hired by the Coyotes in 2016 at the age of 26.
Less than three years later he's still the youngest GM in the game, and in fact, has added President of Hockey Operations to his title.
Chayka credits his ascension in the NHL to luck and timing, but it all started with a local business that still exists today, and one that he helped co-found – Stathletes.
The St. Catharines based sports analytics company now employs over 50 people.
And while hockey is Stathletes primary focus now, it wasn't always that way according to Chayka.
"We started with baseball, and were going to basketball when we started," said Chayka who recently joined the Niagara Sports Report on 610 CKTB radio station.
"My brother in law Neil Lane and I started it. He was kind of the quantitative mind and I was more the hockey mind. We started small cutting games and collecting data in our basement.
It grew from a very small business with a few number of clients to basically being the gold standard for data collection in the NHL today. A lot of teams use it – proud to be a founder, and now I'm a client," Chayka said with a chuckle.
Chayka played junior B hockey locally with St. Catharines, Welland and Thorold before attending the University of Western Ontario and the Ivy School of Business.
And when you're the general manager of a professional hockey team, it's more than just the product on the ice that matters. The business off of it is just as important, and that could mean anything from how the players eat on a daily basis to how they conduct themselves away from the arena.
"In Arizona we had a lot of work to do," explained the now 29-year old Chayka. "Whatever you're doing you've got to find ways to find an edge. It's not only the hockey side.
We focus on nutrition and biometrics. It's really about creating the best experience for our players, whether it's how the players treat their wives, whether it's how the players treat their bodies, whether it's injuries or nutrition.
And it's something that doesn't cost hundreds of millions of dollars. You can really differentiate yourself, and how your organization runs."
So from Jordan, Ontario to one of only 31 general managers in the National Hockey League, what is Chayka's advice for those wanting to break into the hockey business:
"Follow your passion. You've got to love what you do, whatever field that may be in. A physical therapist, a scout or maybe even management – find a way to create value, and find a competitive advantage."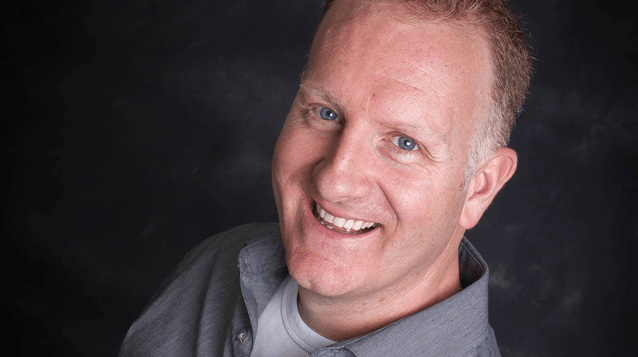 Rod Mawhood is a lifelong Niagara native who has had the pleasure of working in all three mediums – Radio, Print and TV – for over 20 years. His first announcing gig was with the then St. Catharines Stompers. Since then he's worked in radio and TV in Toronto, and currently is the announcer for the Niagara IceDogs and Niagara River Lions.
Rod also covers the Buffalo Bills for FOX Sports and the Buffalo Sabres for NBC Sports.