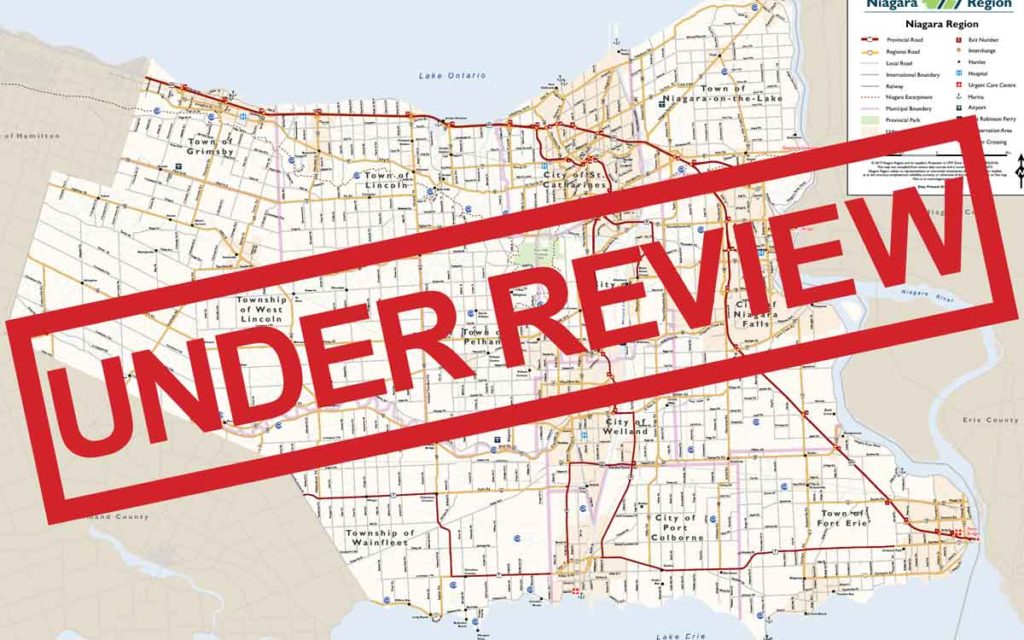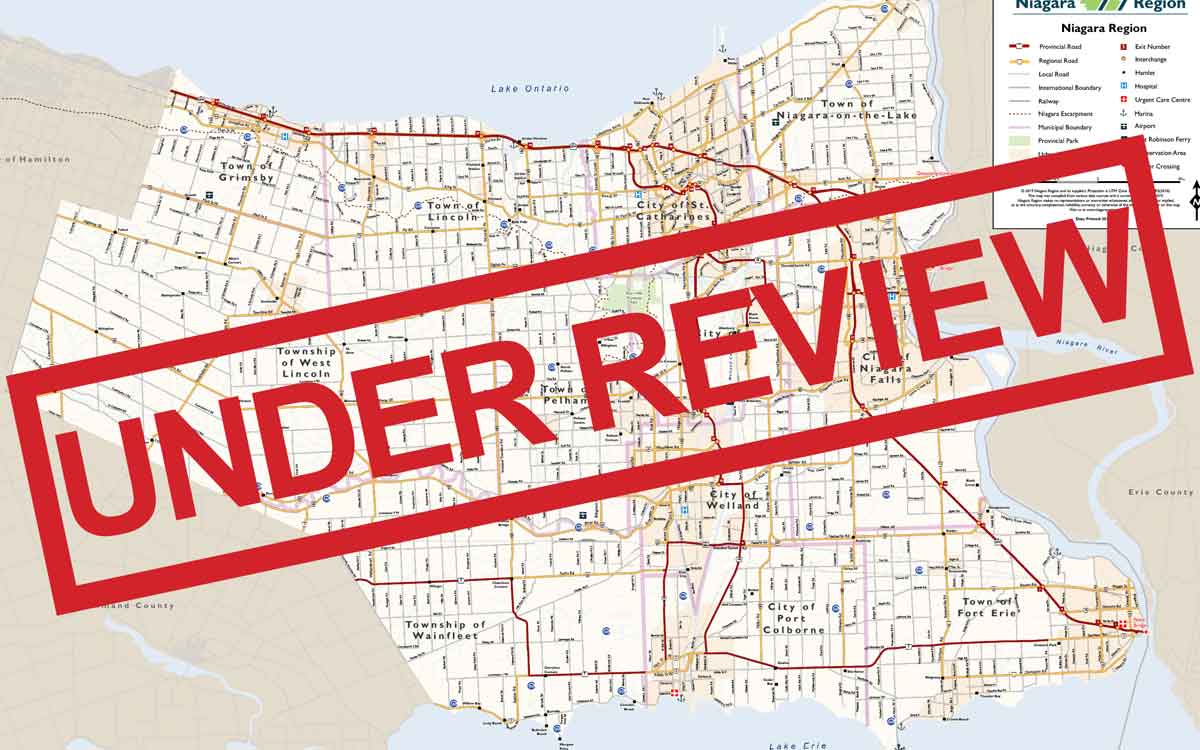 There are two prevailing theories on which way the Ontario government is going to go with governance restructuring in Niagara – four cities or one mega city.
The one city option has been discussed on and off for decades and is once again being trumpeted by a primarily St. Catharines based business group called One Niagara Now.
The Niagara Independent reached out to all of Niagara's mayors for comment on which, if any, of the two popular governance models they prefer. Opinions varied with the common theme of wanting to maintain their individual communities and identities. The vast majority of Niagara's mayors said they are against a one city model.
Wainfleet mayor Kevin Gibson was one of several mayors not wanting to give up his town's autonomy. "Wainfleet wants to keep its identity and stay Wainfleet," said Mayor Gibson.  "I'm not looking for a one or four city model. We know what we want to do in Wainfleet and we will wait and see what the province does," said Mayor Gibson.
In Fort Erie, Mayor Wayne Redekop said it has been a "curious exercise". He feels there has been no real analysis of services currently being delivered by the Region and individual municipalities but he said, "There are lots of reasons against one city". Redekop was aware of the One Niagara Now group and said they seem to be spending lots of money to accomplish something that will serve their individual interests but not Niagara's interests. "For business people in St. Catharines to assume one government will serve all of Niagara is a self centred view," said Redekop.
A number of mayors, including Gibson, Redekop, Port Colborne's Bill Steele and Grimsby's Jeff Jordan all agreed that there are opportunities to continue to share services and costs and be more efficient. There was also agreement amongst mayors that forming one city in Niagara, like what happened in Hamilton or Toronto, is not the answer.
Mayor Dave Bylsma of West Lincoln said he is not for one city. "If I had to choose between one or four, I'd pick four." Bylsma cited the Hamilton amalgamation as an example of how taxes increased but service remained the same or got worse for many residents in places like Binbrook and Ancaster. "If someone can explain to me why  people in West Lincoln pay about $1,500 less in taxes than people living on the other side of Westbrook Road just because they are now a part of greater Hamilton then I will listen to one city." The west Niagara mayor added, "When the rubber hits the road taxation is a key indicator if a municipality is running efficiently or not."
Bylsma's west Niagara colleague, Mayor Jeff Jordan of Grimsby said, "One city will never work." He added, "urban areas will say it's great but outlying areas will have a vastly different story." Mayor Jordan said he would be open to a four city model for the region but he would need to see hard data that taxpayers won't be fleeced. "If they can show me a model that truly saves the tax payer money and allows communities to keep their identity then I'd be for it."
Maintaining a town's identity has been a concern for Niagara municipalities and it's a major concern for Niagara-on-the-Lake's Lord Mayor, Betty Disero. She said that whatever the province decides, "Our biggest concern is maintaining local planning control. We have a huge heritage component." Disero said that overdevelopment due to lack of planning control could take away the charm that attracts so many visitors. "There are 2.5 to 3 million tourists' visits at risk if we lose our heritage."
Mayor Bill Steele of Port Colborne said he doesn't think any form of amalgamation will happen in Niagara.  "My thinking is it won't happen. Yes the Minister wants efficiencies but a one versus four city model is not at all on my table," said Steele.  He added that municipalities already work together to find efficiencies and savings for the taxpayer. He said he understands the provincial government wants less red tape and the ability to move development along faster but amalgamation may not be the answer.
Pelham mayor Marvin Junkin said if he was forced to pick between one city and four city governance model he would pick a one city structure. "With a four city model I would question who would operate police, public health, water and those sorts of things," he said. Junkin did say that while no model is perfect there is no question change is coming, a statement Niagara Falls mayor Jim Diodati fully agrees with.  "I believe there's going to be some major changes in the region, and when we go back to the polls for municipal elections in 2022, things are going to be very different than they are today," Diodati told The Lake Report in February. "I think there will be a lot less politicians and I think there's going to be major changes to the way the governance is done."
Mayor Walter Sendzik of St. Catharines did not want to comment at the time of publication as his council was set to discuss a staff report on the issue at last night's council meeting.