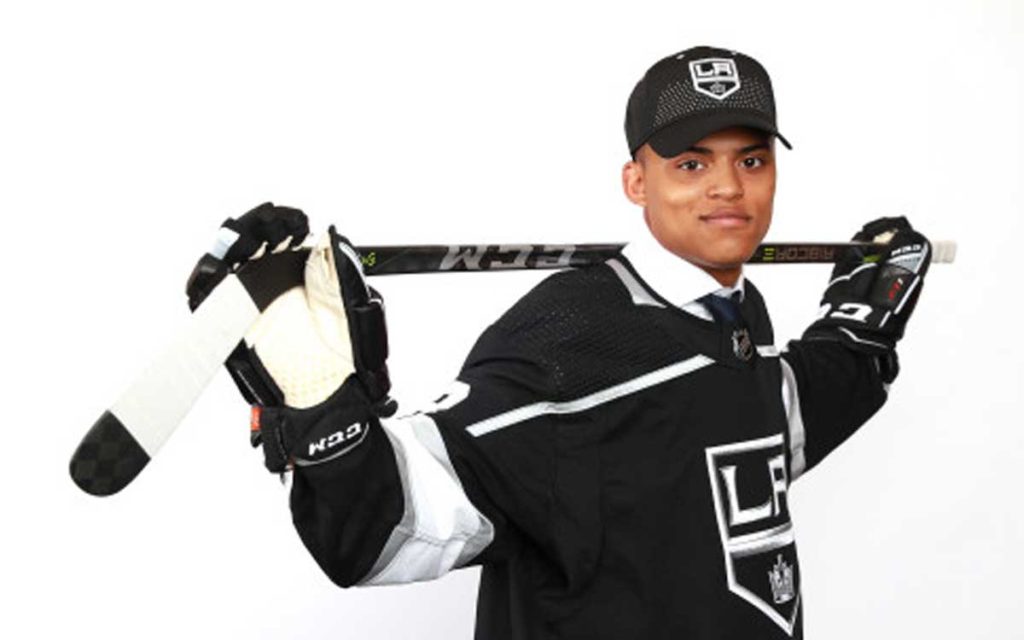 Akil Thomas becomes a King, three other players with Niagara connections drafted to the NHL
Akil Thomas is a darn good player. This past weekend he became a stronger person off the ice.
The projected, all season long, first round NHL pick had to sit through 50 picks before his name was finally called Saturday morning in Dallas, Texas, site of the 2018 National Hockey League Entry Draft.
Thomas was taken in the second round, 51st overall, by the Los Angeles Kings and admitted on the Niagara Sports Report on 610 CKTB Sunday morning that not being taken in the first round was not an easy experience to go through.
"Friday night was tough for me and my family, I thought I was going to get drafted Friday," said Thomas who scored 22 goals and 81 points in 68 games with the IceDogs last season.
"I had no indication that there was any chance of me going after (the first round). I was a little upset, but then again if someone were to ask me what team I would want to go to, it would be LA, and at the end of the day I'm drafted to LA and couldn't be anymore happier with the team I'm drafted to."
The Brandon, Florida native is now at Kings Development Camp this week and is using draft weekend as motivation heading into the 2019 season which will be most likely back in Niagara with the IceDogs.
"If anyone goes through something like that their first reaction is to be mad and to be upset, but I really tried to change my mindset right after that," Thomas explained.
"I stayed calm, and was trying to think of things that I'm going to do the in future that I'll do because I was passed up on by some teams, and I want to do big things and make them regret their decision."
Three other local connections were also drafted to the NHL this past weekend.
Niagara Falls native Mac Hollowell was picked up by the Toronto Maple Leafs in the fourth round, 118th overall.
Hollowell scored 12 goals and added 44 assists, as a defenseman, with the Sault Ste. Marie Greyhounds of the Ontario Hockey League this past season.
Grimsby native, and member of the OHL Eastern Conference Champion Hamilton Bulldogs, Brandon Saigeon went in the fifth round (140th overall) to the Colorado Avalanche.
Saigeon had 35 goals and 35 helpers with the Bulldogs during the 2017-18 campaign, then added 18 goals and seven assists in 21 games during Hamilton's playoff run.
Dustin McFaul, who played his midget hockey with the Niagara North Stars, was drafted by the Boston Bruins – in the sixth round – 181st overall.
The Waterdown, Ontario native played last season with the Ontario Junior Hockey League Pickering Panthers and has committed to NCAA Clarkson University.
In total, four players with Niagara connections were drafted to the NHL this past weekend, but dozens of others didn't hear their names called – perhaps Thomas' message to them and thousands of other young hockey players still living the dream is what's most important.
"Work hard through everything if things don't go your way," Thomas said. "And use it as fuel to prove people wrong. At some point you're going to have to go through adversity, expect the unexpected, and work through hard times."
Excellent advice for anyone of any age.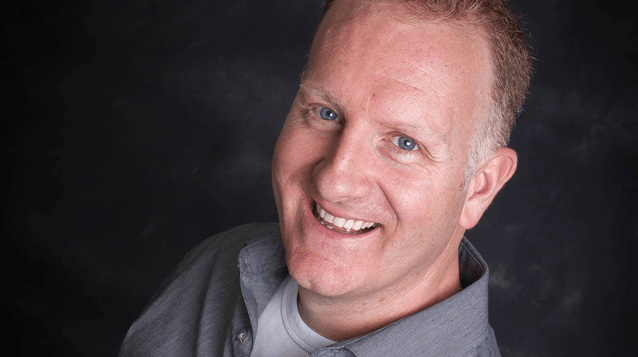 Rod Mawhood is a lifelong Niagara native who has had the pleasure of working in all three mediums – Radio, Print and TV – for over 20 years. His first announcing gig was with the then St. Catharines Stompers. Since then he's worked in radio and TV in Toronto, and currently is the announcer for the Niagara IceDogs and Niagara River Lions.
Rod also covers the Buffalo Bills for FOX Sports and the Buffalo Sabres for NBC Sports.