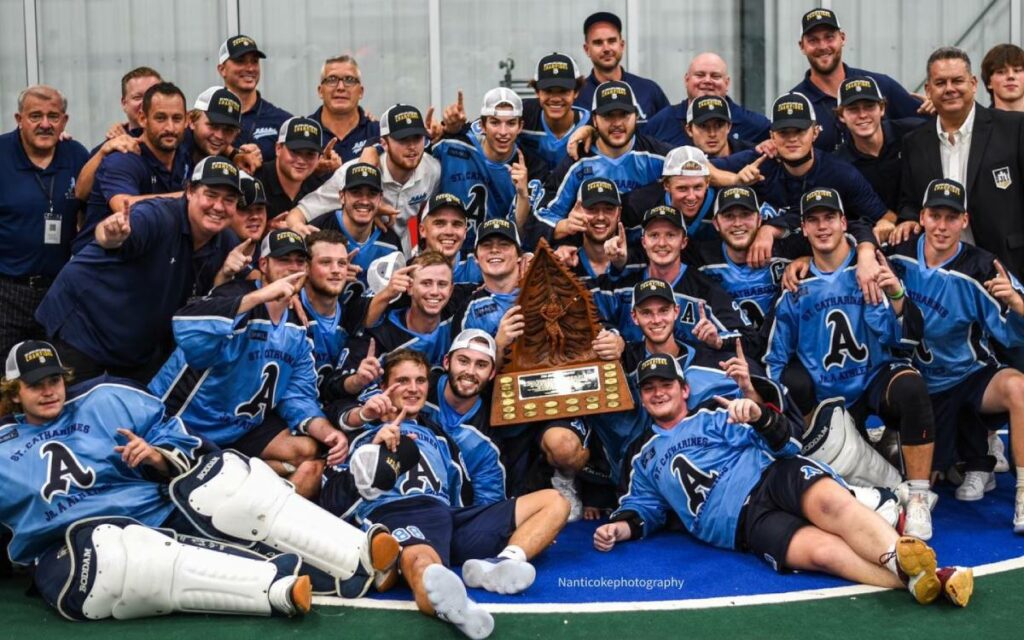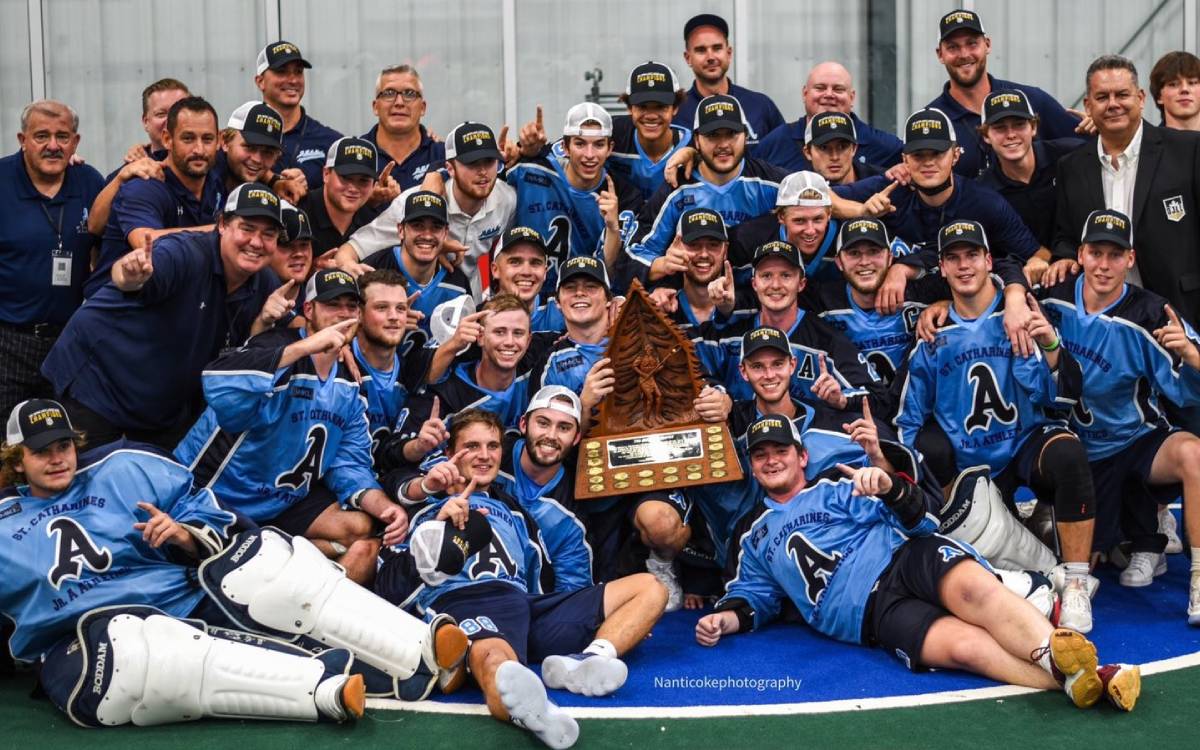 The St. Catharines Jr. A Athletics after winning the 2021 Ontario Junior Lacrosse League (OJLL) championship earlier this month. Photo credit: OJLL/Nanticoke Photography
The oldest sporting franchise in Niagara, and one of the oldest in the province, added another Ontario championship to its name.

The St. Catharines Jr. A Athletics Lacrosse club, founded in 1877, beat the Brampton Excelsiors 14-13 in a thrilling final to bring home the Ontario Junior Lacrosse League (OJLL) Iroquois Trophy.

The Athletics, who were supposed to host the Minto Cup – Canadian Jr. A Lacrosse Championship – reeled off six straight wins over two weekends to take their first provincial title since 2003.

A's Assistant Coach Rob Taylor, the longest tenured member of the club, recently joined the Niagara Sports Report on Newstalk 610 CKTB.

"Total by in," Taylor said frankly. "We had a very large group of last year players, born in 1999, and every single one of them they were all in. They listened, they followed systems, and they wanted it more than anyone."

And talk about a stellar coaching staff. The Athletics coaching staff is a who's-won in terms of lacrosse. Led by Taylor and recently named National Lacrosse League (NLL) Hall of Famer and St. Catharines native Steve Toll. With former NLL player Ken Millin running the offence, and current Philadelphia Wings assistant coach and Niagara Regional Police officer Ian Rubel running the defense. 

General Manager Jeff Chcoski also added current NLL players Ian Llord and Kiel Matisz to the coaching staff this summer. 

"Steve Toll heads the way. Steve brings so much intensity and just fire and passion, and no one wants to win more than Steve Toll. it starts with him."

All six coaches led Team West to an 11-8 win over Team East in the OJLL All-Star game this past weekend. 
Six Athletics players were named to the western conference all-star team: Smithville's Alex Simmons, who was named Ontario Player of the Year after scoring six goals and 34 points in eight games, along with three St. Catharines natives in team captain Tom Whitty, Carter Zavitz and Kealan Pilon, as well as Tyler Walls and Cam Macleod. 
Asked what it meant to be a part of Niagara's oldest sporting franchise for almost half of his life, Taylor offered this.
"It's pretty amazing. I've been very lucky in my coaching tenure," Taylor explained. 
"I've seen quite a few head coaches come and go, and for whatever reason I've been asked to stay and stick around. Between my five years playing and my coaching this organization and team has been part of my summers for 18 years. It means a lot to me." 
Other members of the Athletics front office include Team President Paul Coates, Vice-President Lindsay Taylor (Rob's wife), Assistant General Manager Sean Howe, Secretary Joanne Vinc and Treasurer Todd Zavitz. 
Bob McLaren headed up the equipment and training staff which includes Lee Randall, Kevin Bowman and Gary Force.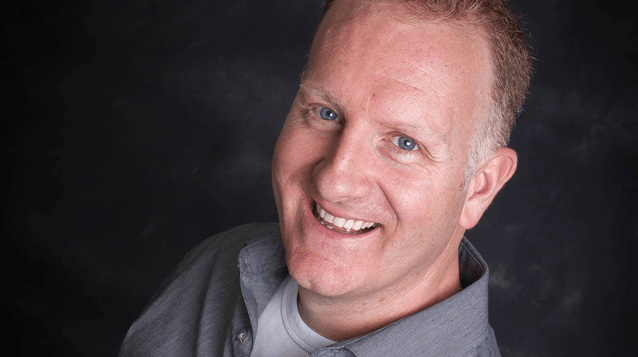 Rod Mawhood is a lifelong Niagara native who has had the pleasure of working in all three mediums – Radio, Print and TV – for over 20 years. His first announcing gig was with the then St. Catharines Stompers. Since then he's worked in radio and TV in Toronto, and currently is the announcer for the Niagara IceDogs and Niagara River Lions.
Rod also covers the Buffalo Bills for FOX Sports and the Buffalo Sabres for NBC Sports.