Welland native Mike Smrek (#52, back row centre) with the 1986/87 NBA playoff champion LA Lakers. Also pictured are Magic Johnson (#32, front row far right) and Kareem Abdul-Jabbar (#33, front row centre). Smrek is a two-time NBA champion with the Lakers. Photo credit: LA Lakers/Los Angeles Times
As the National Basketball Association Finals continue, and the growth of basketball continues in this country, one has to think of Niagara's only NBA Champion: Mike Smrek. 

The Welland native has actually raised the Larry O'Brien Trophy twice as NBA Champion with the Los Angeles Lakers. 

Looking back now, Smrek realizes the rare air he occupies, in particular in this region.

"Probably more so now than when I was going through it at the time," said Smrek, who played his college basketball at Canisius College in Buffalo, NY. 

"Being a part of that was very special, I truly cherish that time more than I did at the time." 

And to win with the likes of Magic Johnson and Kareem Abdul-Jabbar as your teammates, and Pat Riley as your head coach – all Hall of Famers – made Smrek's accomplishment even more special. 

"It's the people themselves, the kind of people they were, that I think about and remember most. First and foremost they were really good people, friends," Smrek explained. 

"Their knowledge of the game, and what it took to be where we went, for me was a large learning tool. Realistically I was just a few years removed from the (family) farm. 

They were very special.

Not a week goes by in my life where I don't remember something, or think of those guys in some way, even though 40 years have passed," said Smrek.

The 7-foot Smrek was drafted in 1985, and just two years later would win his first NBA Championship. He would go on to play for five franchises, the Lakers, LA Clippers, Los Angeles/Golden State Warriors, San Antonio Spurs and Chicago Bulls. 

Smrek would also play for the Canadian Men's National Team and professionally in Italy, Greece and Croatia.

The 58-year-old is a proud parent of a son and daughter, both heavily involved in sports, but not basketball (believe it or not). 

Luke Smrek earned a tennis scholarship to Marquette University in Milwaukee and is now an assistant coach at Ball State University in Indiana, while daughter Anna is attending the University of Wisconsin on a volleyball scholarship.

"It's easy to be a proud dad, my son is the short one at 6'4″, while my daughter is between 6'8″ and 6'9″, she's the one that got my height much to my son's dismay," Smrek said with a chuckle. 

Smrek freely admits he would have started playing earlier and training more if given the opportunity to play in the NBA again, but his message to everyone out there, sports or not, can certainly resonate with most.

"If it's something you really want to do, at all costs, you have to put everything you can into it. Otherwise, you'll regret things later."
 
As for Smrek's pick to win the NBA Championship in 2021. He likes the Milwaukee Bucks because of his son's time in the city during his university days.

The Bucks and Phoenix Suns are tied 2-2 in their best of seven NBA Finals series, with Game 5 slated for Saturday night in Arizona.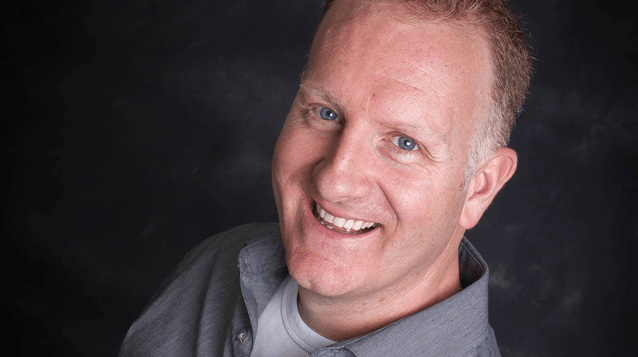 Rod Mawhood is a lifelong Niagara native who has had the pleasure of working in all three mediums – Radio, Print and TV – for over 20 years. His first announcing gig was with the then St. Catharines Stompers. Since then he's worked in radio and TV in Toronto, and currently is the announcer for the Niagara IceDogs and Niagara River Lions.
Rod also covers the Buffalo Bills for FOX Sports and the Buffalo Sabres for NBC Sports.