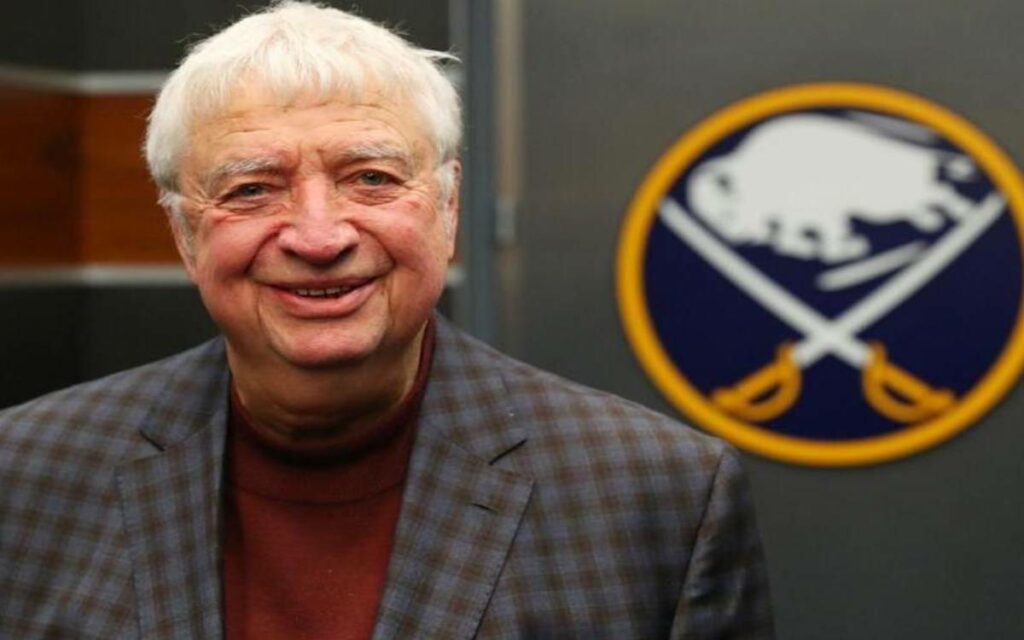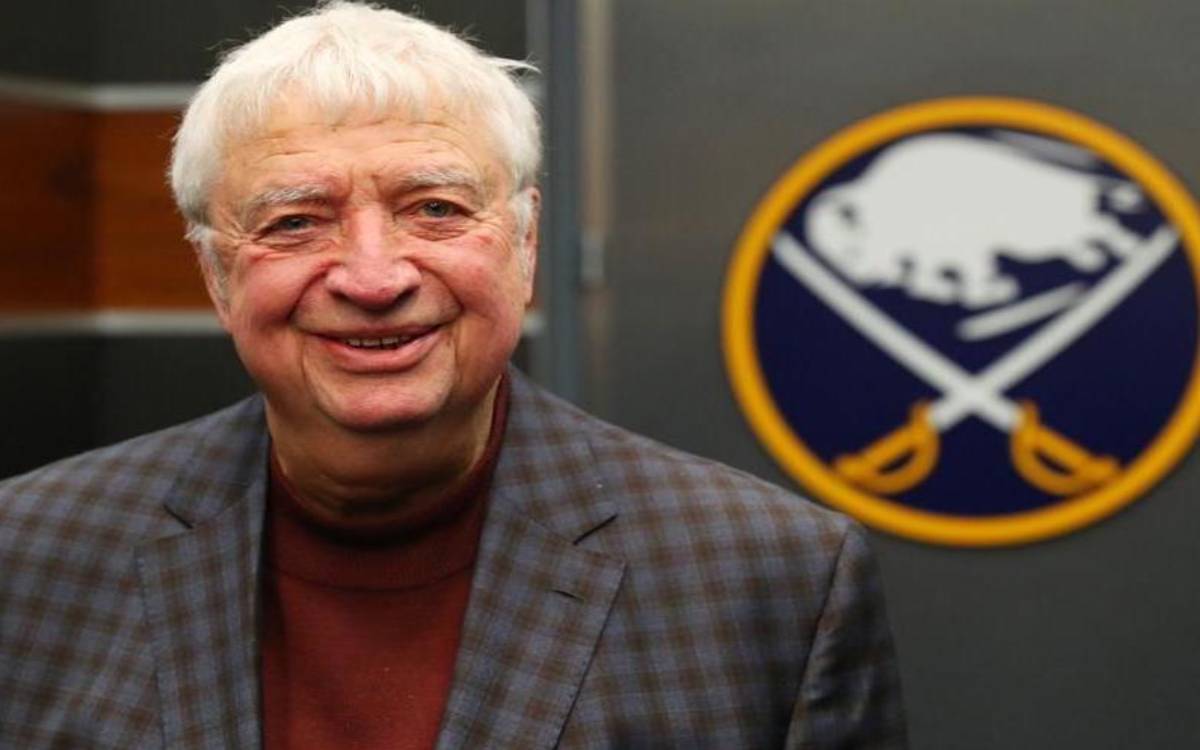 Ceremony is set for tonight. Photo credit: NHL/Buffalo Sabres 
After 51 years behind the mic, 79-year-old Rick Jeanneret will have his name raised to the rafters at KeyBank Center in Buffalo, NY this evening (Friday, April 1).
Jeanneret was born in St. Catharines, and still makes the commute to Buffalo from his home in Niagara Falls, Ontario. 
The man they call 'RJ' is one of the reasons this reporter became a fan of the Sabres. 
Jeanneret makes every game sound exciting, and let's be honest, Buffalo has produced a bunch of stinkers – especially in recent years. 
His calls are legendary. 
Whether it be "May Day, May Day, May Day," stemming from Brad May's goal against Boston back in April of 1993, or Pat Lafontaine lighting the lamp on multiple occasions and hearing Jeanneret's "LA LA LA Lafontaine," or one many announcers use to this day: "top shelf, where momma hides the cookies."
"I think it really has to do with age, and top shelf where momma hides the cookies is the one I hear the most, and one I even hear when kids are out playing on the street," said Jeanneret, when asked what call stands out the most to him, recently on the Niagara Sports Report on Newstalk 610 CKTB. 
Jeanneret's memories and stories are almost as legendary as his calls. 
One story that stands out the most dates back to when Jeanneret was announcing for both the Niagara Falls Flyers at then CJRN 710 out of the Honeymoon City and the Sabres.
"One year I had the bright idea of doing junior games in Niagara Falls and Sabres games in the NHL at the same time," Jeanneret explained with a chuckle.
"That presented several problems as the season went on. One night I had to be in St. Louis on a Saturday night, so I drove to Toronto and flew out of there, went to St. Louis and got there fine. Got up in the morning and took the first flight out, which was six o'clock. Flew to Indianapolis, Milwaukee, New York, Montreal – and the reason I was doing all that was because I had a game in Kingston that night. 
So, in Montreal I switched mode of transportation, and took a train to Kingston and got there just in time for the puck to be dropped basically."
All for the love of the game, and in a day's work for Jeanneret. 
Obviously not winning a Stanley Cup stands out as one of the biggest disappointments of Jeanneret's illustrious career, but it was the Sabres last run for Lord Stanley's Mug that still resonates as his highlight. 
"I think back in 2006 when they went into Carolina for the right to play in the final against Edmonton as it turned out, and lost in a best of seven series. 
But it was the fact that that team had so much character it was incredible. They had no defense at the end – everybody was hurt – and still they managed to extend the series and give Carolina all that they could handle. 
After the game I went down to the dressing room, which I never do, I never go to the room, but I did this night because I kind of thought that I should.
I went into the room, and boy was it sombre. I went around the room and shook every player's hand and told them what a great ride that it was, and really to say thank you. And when I got to Ryan Miller he looked at me, and I looked at him, and we both started to cry. 
That is a moment I'll remember forever, I think."
Jeanneret will be joined by his wife Sandra, and two sons Mark and Chris and their families at tonight's game against Nashville.
His 'Last Call' will be on April 29 against Chicago, the Sabres last regular season home game. 
Thanks for the memories, RJ.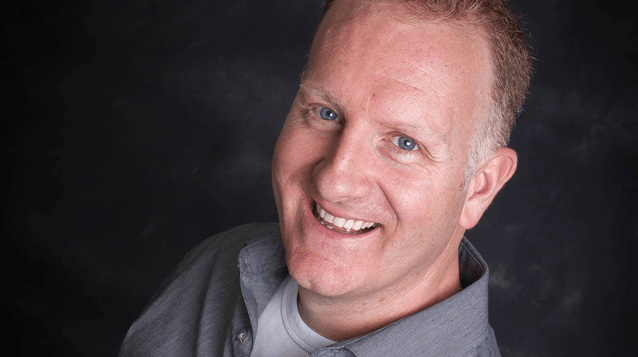 Rod Mawhood is a lifelong Niagara native who has had the pleasure of working in all three mediums – Radio, Print and TV – for over 20 years. His first announcing gig was with the then St. Catharines Stompers. Since then he's worked in radio and TV in Toronto, and currently is the announcer for the Niagara IceDogs and Niagara River Lions.
Rod also covers the Buffalo Bills for FOX Sports and the Buffalo Sabres for NBC Sports.