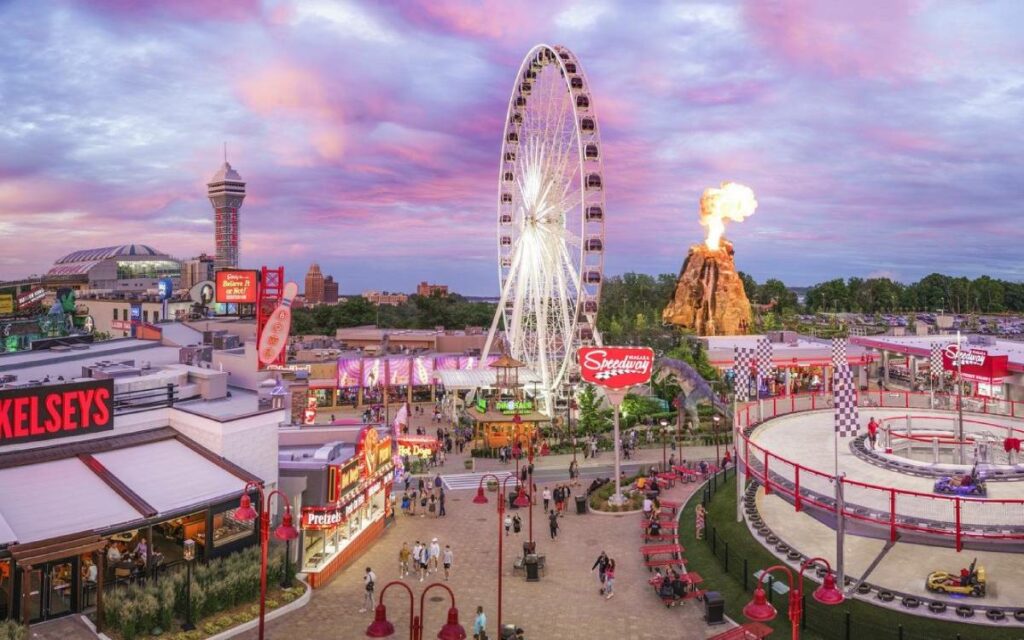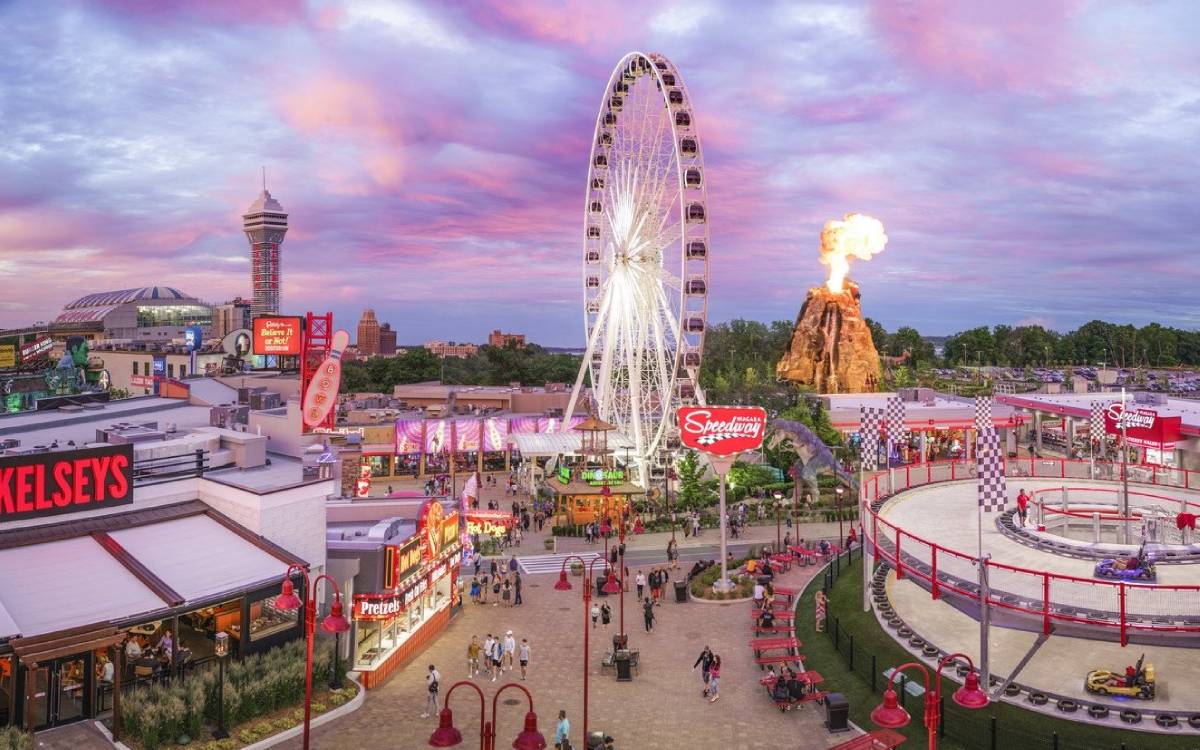 Clifton Hill in Niagara Falls, ON. Photo credit: Clifton Hill/HOCO Entertainment
Niagara's economy is more reliant on the tourism and hospitality industry than probably any other region in Ontario, with an estimated 60,000 jobs pre-pandemic. And no industry has been harder hit.
Just ask Joel Noden, the director of marketing and business development for HOCO Entertainment in Niagara Falls, one of the largest privately-held tourism operations in Ontario, with a portfolio of numerous attractions, restaurants, accommodations, and retail stores.
"We're nowhere near back to normal," he lamented. "We've got three Clifton Hill attractions open at 25 per cent capacity. People are applying for jobs, but then they don't show up for interviews. And we offer immediate hiring."
To help keep employees safe, HOCO has additional safety protocols in place and has gone over and above its normal training. Yet, the company just can't fill out its roster.
"We're short about 100 people right now, and that's with limited Step Two openings," said Noden. "When we get to Step Three, we'll probably be short 400 to 500 staff. Our core group of long-term employees were back at the first call, but with new recruits and job-hoppers, we're constantly backfilling."
Clifton Hill is ground zero, and perhaps the best place to assess the impact of pandemic lockdowns and restrictions in the region. This time of year, thousands of tourists should be swarming the area. But with few in sight given the closure of most attractions, the coffers of tourism-based businesses have remained empty, and the tax revenue to the municipality have been lost.
On June 30, Ontario moved into Step Two of its Roadmap to Reopen, with Step Three to follow in, hopefully, no more than 21 days. Step Three allows for indoor dining, large social gatherings both outdoors and indoors, and a general return to near-normalcy.
So why aren't the unemployed scrambling for the plethora of jobs available?
Many admit to being afraid of the new coronavirus variants and are waiting for vaccination rates to climb before getting back to work. Some point to childcare responsibilities at home, while others have made the conscious decision to forego low-paying service sector jobs in favour of Canada Emergency Response Benefits (CERB). It is likely that competition for workers will put upward pressure on wages, which could fuel inflation, and make it even more precarious for struggling businesses to stay afloat.
Dolores Fabiano, executive director of the South Niagara Chambers of Commerce, has been running a series of conversations called "Niagara's Road to Recovery". The series features representatives from different sectors, including agriculture, tourism, manufacturing, construction, and non-profit organizations. "The common thread, the worry, is labour," said Fabiano.
"We really think that retention is going to become more important than ever. Employers really need to understand, that when it comes to attracting and keeping employees, it's not always more money. I think moving forward, it's probably going to be more around flexibility and having a more balanced lifestyle."
In the hospitality and tourism industry, Fabiano admits that many people have moved on, and have been retraining for work in other sectors. "Some are not interested in going back to shift work, and some of the things that are traditionally part of a hospitality or tourism job."
Fabiano applauded Brock University for its development of rapid training programs or "micro credentials," which provide qualifications based on short-term, job-focused studies.
"Before COVID, there was a shortage of trained salespeople for the insurance industry," she said. "Brock created an accelerated program where people were educated in the business and were able to write their exam to get their insurance license. All of the graduates were employed before they even finished the program."
Janice Thomson, the CEO and president of Niagara Falls Tourism, noted that labour shortages in tourism existed before the pandemic. She cited the work of Niagara College, which has established training programs specifically targeted to the hospitality industry, along with the Tourism Partnership of Niagara which has done the same, funded by the Ministry of Tourism. And she sees light at the end of the tunnel. "I have heard people saying they've been home long enough…and those who work in tourism, they're geared a certain way, to provide hospitality and service, and that runs counter to sitting at home."
Recovery will be a slow, gradual process, asserted Thomson. "We've seen great work on behalf of the government getting the vaccines rolled out…this has always been primarily a public health issue. But I think it's building confidence in people that we can trust the system, because we're seeing the vaccinations going up."
Thomson conceded that hospitality businesses aren't making profit at 25 per cent capacity, but said, "It's all about getting people back to work slowly, the training of new employees, getting staff up to speed so that when we are at 100 per cent, we can really welcome the visitors properly."
Hotels were mandated to stay open from the beginning, she said, but they were operating with a skeleton staff and very low occupancy. Niagara Falls hotels were down 90 per cent from pre-pandemic times, said Thomson.
Nonetheless, Thomson projects a cautious optimism. "Tourism is all about being positive and having that entrepreneurial spirit to make the best of every situation."
"We are fortunate that we've had the support of government for the financial assistance with wages and rent…that's been so critical. And we're hopeful it will extend into the future."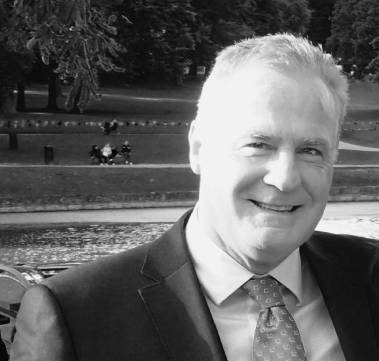 Don Rickers' career in education spanned over three decades, and included stints as a teacher, student recruiter, coach, boarding school housemaster, enrollment management director, and headmaster. He has travelled extensively and visited hundreds of schools around the globe, and served for almost ten years on the governing committee of the Association of Boarding Schools based in Washington, DC. Now a member of the Canadian Association of Journalists, his freelance articles have been featured in newspapers, blogs, and educational journals. A former national team lacrosse player, he holds a masters degree from Brock University, and is a member of the board of directors of the South Niagara Rowing Club. He resides in Fonthill.