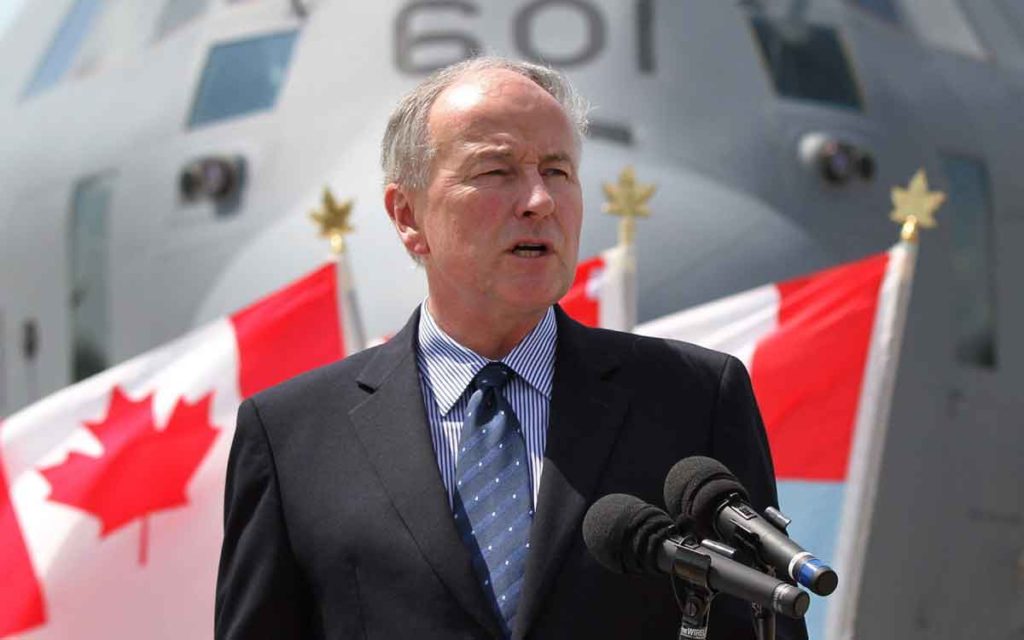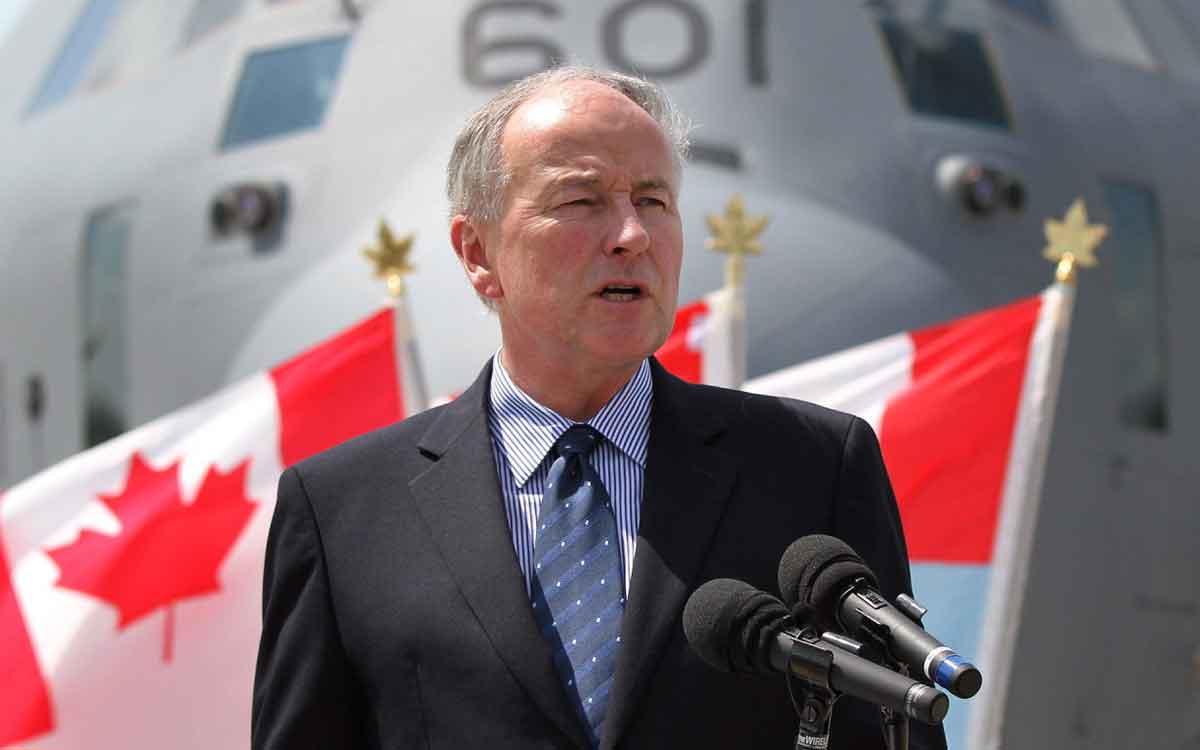 Niagara Falls MP Rob Nicholson during his time as Minister of Foreign Affairs.
It's one of the most impressive careers any Canadian has had in federal politics and now it's time to step aside says Niagara Falls Conservative member of Parliament Rob Nicholson. After serving his constituents as their Ottawa representative for 24 years as well as serving all Canadians in his roles as a federal minister (including justice, defence and foreign affairs), Nicholson wants to spend more time with his family.
The father of three served under three prime ministers during his time as a conservative MP. He also spent six years as a Niagara regional councillor. "I've had a good run at it," said Nicholson in an interview Wednesday with The Niagara Independent. "Serving over three decades in public office only works if you have the full support of your family as well as having a great staff," explained the Conservative MP. "If you're family doesn't support you in this line of work, you won't make it," he said.
One of those family members, son Peter Nicholson, recently joined the world of politics himself when he won a seat at regional council representing the people of Niagara Falls. Peter said he is proud of his dad and it will be nice to have him home again. "He exemplifies honesty and integrity," said the younger Nicholson. "He's always been dedicated to his role as a member of parliament but also to his family and faith."
While the younger Nicholson always appreciates his father's sage advice and knows he can always go to him for support, "he understands I'm the one who was elected to the Region so he leaves the politics to me."
When asked if he'd like to follow his father's footsteps to Ottawa one day, Nicholson said, "I'm very pleased with my current role and also grateful to the people in Niagara for electing me. There's a lot of work to do at the Region and that is my focus."
The elder Nicholson said his leader, Andrew Scheer, was very understanding and supportive when Nicholson broke the news to him that he would not be running again. "I told him that I will do everything I can to help the new candidate and the party win the next election."
When asked about some of his most memorable moments of his long and distinguished career, Nicholson talked about the many trips he took around the world representing Canada and the reception he received because he was a Canadian. He mentioned going to Afghanistan and the warm welcome and thanks he and the government received because of the work they did helping Afghan girls go to school. "In 2006 only 75,000 girls were allowed to go to school and today two million Afghan girls attend school. It's tremendous and it makes our efforts worthwhile," said Nicholson.
There was the time when he stepped off the plane after arriving in the Ukraine. Nicholson was handed a poppy and asked to wear it. Caught off guard, he asked why and was told that the Ukraine people use to commemorate their war dead in the same tradition as the former Soviet Union and they felt it was time to start their own tradition of honouring fallen soldiers. "So they started wearing poppies because they wanted to do it the way Canadians did."
His time as Justice Minister was probably Nicholson's most high profile role and one he is certainly proud of. "Mr. Harper and our government were always consistent in standing up for the rights of victims and protecting them as much as possible," he explained.
Nicholson's first big win on the justice file wasn't as Minister but rather as the parliamentary secretary to the justice minister in the Mulroney government. It was 1993 and they were trying to pass a bill that would make it illegal to possess child pornography. "It was close to when parliament broke for the summer and I was nervous it wouldn't pass. It did and we passed a law that better protected children."
So as Nicholson's political career winds down, the party will open up nominations for the Niagara Falls riding. Those residents within the riding boundaries who hold a conservative party membership will vote for their next candidate to lead them into the upcoming federal election. For the first time in a long time the name Nicholson will not appear on a ballot.
Nicholson said he will still be active in his community and helping out where he can.
"I've wanted this ever since I was a kid. I had a good run at it."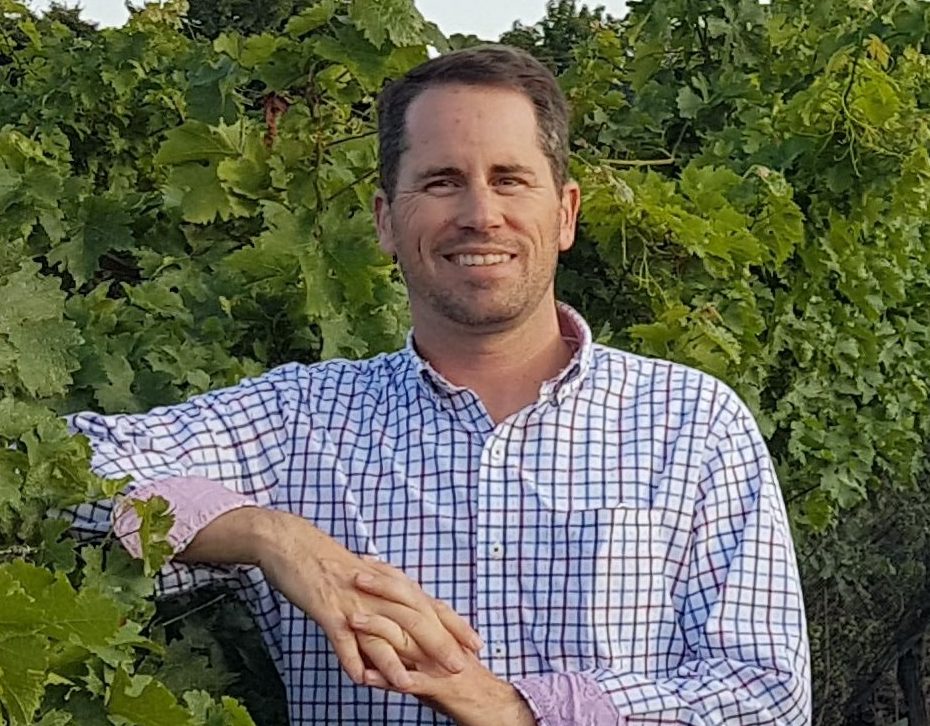 Kevin has spent over two decades as a public relations professional in a variety of sectors including professional sports, the arts, industry and healthcare.  After tiring of the daily commute to Toronto he returned to Niagara and launched The Niagara Independent, an on-line news sources published twice weekly.
He is a graduate of Brock University, Niagara College and the Richard Ivey School of Business. He was named one of Niagara's 40 Under Forty in 2005.
Kevin is most proud of his twin daughters. He is also a triathlete and four-time Ironman finisher.