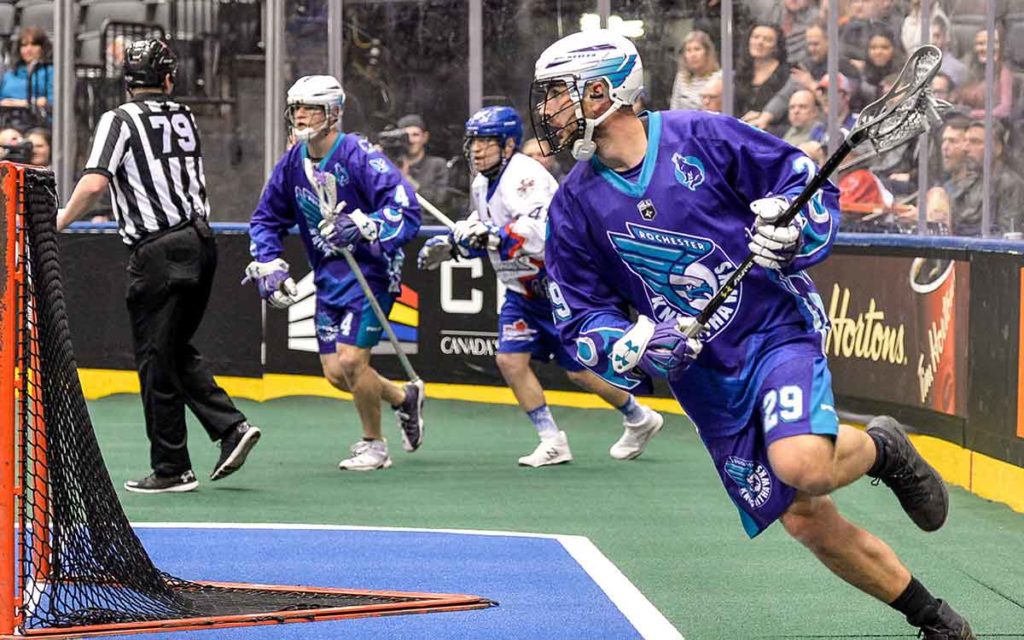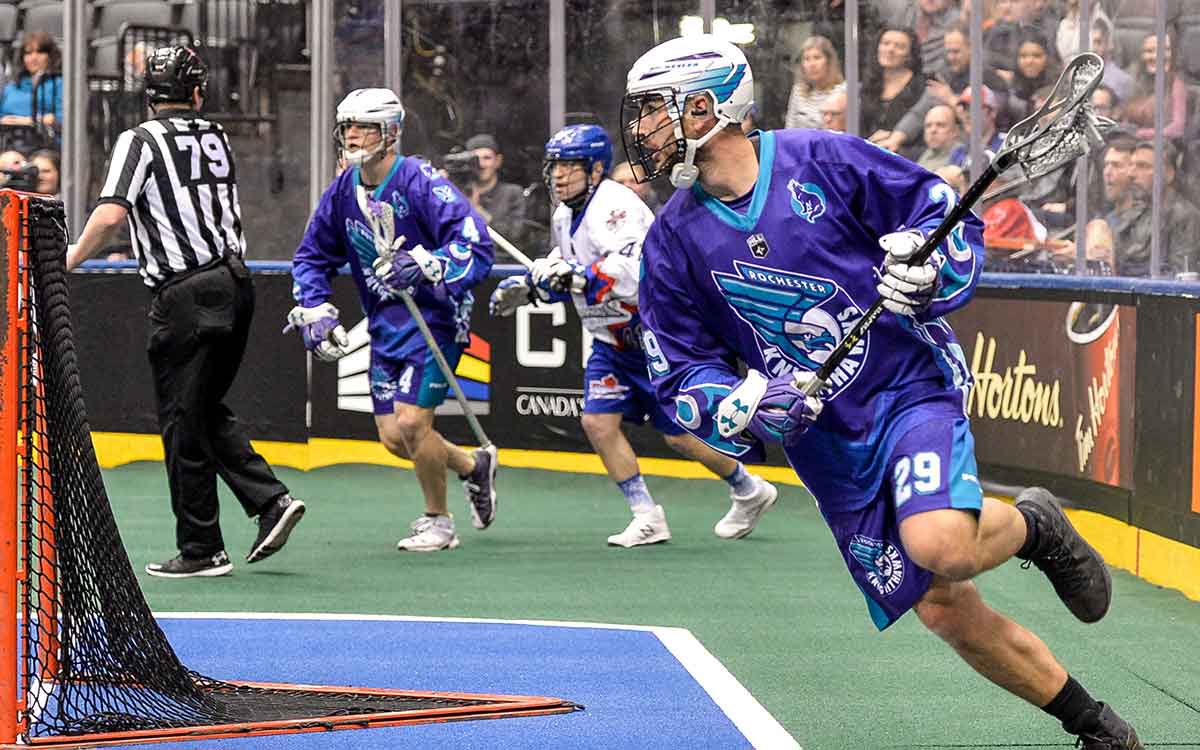 Niagara is home to dozens of professional lacrosse players and coaches. Perhaps none bigger than all-world goaltender Matt Vinc.
When it comes to Canada's national summer sport there isn't anything the 37-year old St. Catharines native hasn't won.
And that can be said at both the box and field lacrosse levels.
Vinc plays goaltender in box lacrosse with the Buffalo Bandits (fall/winter/spring league) and the Peterborough Lakers (spring/summer league) but before that earned a field lacrosse scholarship as a defender at Canisius College in Buffalo, NY.
However, the sport of lacrosse wasn't the first love for the Physical Education teacher at Denis Morris High School in St. Catharines.
"I was playing AAA hockey at the time," said Vinc who begins his second season with the Bandits in their home opener on Saturday December 7 against the San Diego Seals.
"A bunch of those guys (teammates) were playing lacrosse in the summer, and they said they needed a goalie in lacrosse.
My parents didn't want me to be a goalie because I was already a goalie in hockey, and my dad said 'you can bring him as long as he's not a goalie' and then I went to practise and came home and my mom said to my dad 'he's a goalie," Vinc added with a chuckle.
"I was 10-years old and went from there."
And went from there is an understatement. From coast to coast in Canada, across North America and around the globe as it pertains to world championships, Vinc has seen, done and won it all.
As for which he prefers box or field lacrosse, well the answer wasn't an easy or for sure one.
"I love both," Vinc explained. "Being able to coach (field) at Denis Morris it's really fun for me. But I really like how fast the game is in box, there's so much more going on in box lacrosse – which kind of draws me to that."
Vinc entered last season as a free agent, and despite offers from all over the NLL he ultimately decided on Buffalo due to its proximity to his family, and teaching job in St. Catharines but also because of its raucous fan base.
The Bandits draw, on average, over 13-thousand fans per game to Key Bank Center – home of the Buffalo Sabres.
The three-time National Lacrosse League champion, and seven-time goaltender of the year is more than grateful for what the sport of lacrosse has given to him.
"It opens doors," explained the two-time Minto Cup (Canadian Jr. A Champion) with the historic St. Catharines Jr. A Athletics.
"It's about building relationships and meeting good people along the way.
I've had the opportunity to travel the world. The best memories I have are from playing lacrosse. It introduced me to my wife and brought children into my life. It's truly been the best part of my life. "
The Buffalo Bandits are part of the 14-team National Lacrosse League which added franchises in Halifax, Nova Scotia and New York this season with further expansion planned in the coming years.
For more information visit nll.com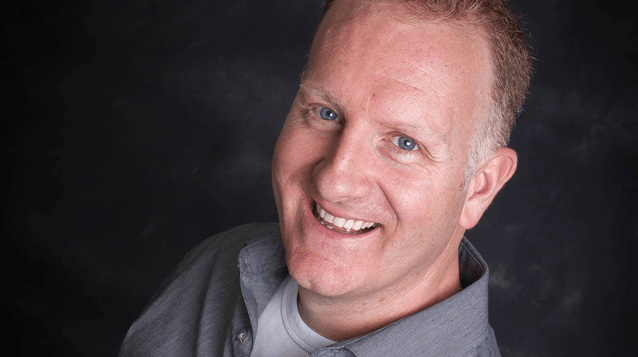 Rod Mawhood is a lifelong Niagara native who has had the pleasure of working in all three mediums – Radio, Print and TV – for over 20 years. His first announcing gig was with the then St. Catharines Stompers. Since then he's worked in radio and TV in Toronto, and currently is the announcer for the Niagara IceDogs and Niagara River Lions.
Rod also covers the Buffalo Bills for FOX Sports and the Buffalo Sabres for NBC Sports.