Raucous crowd hears Ford, Kenney rail against carbon tax at Calgary rally.
Ontario Premier Doug Ford took his show on the road last week, with a trip out west to meet with Saskatchewan Premier Scott Moe and Alberta Premier-in-waiting Jason Kenney.  By all accounts, this trip was a roaring success, with fruitful meetings and large rallies of wildly cheering supporters in both provinces.  The main focus of these meetings was Justin Trudeau's carbon tax, and how all three governments were working together to oppose the forced imposition of this tax on their citizens.  As a bonus, Manitoba Premier Brian Pallister reversed his province's prior support for the carbon tax at about the same time.
The carbon tax is not the only federal government policy these Premiers are opposing, however, as they also are very critical of the Trudeau government's high tax, big spending fiscal approach, chaotic open border refugee policies, the lack of progress on many large-scale resource projects and pipelines, expansion of the public sector and catering to unions at the expense of most taxpayers, among others.  What this all spells is big trouble for Trudeau in the 2019 federal election.
As you may recall, one of Trudeau's key election promises in 2015 was that he would preside over a new era of "true partnership' with the provinces, unlike that big meanie Stephen Harper.  Like pretty much all of Trudeau's promises, this one has not come to pass.  Even before the election of Conservative governments such as Ford's, which everyone would expect to oppose much of the agenda of the federal Liberals, relations were not good with most of the provinces.  In his dealings with provincial governments, Trudeau has shown more of a tendency to dictate policy on matters such as the carbon tax, renewing the existing equalization formula without consultation, immigration and refugee policy, etc., instead of consulting with the provinces and coming up with collaborative policy solutions.   And there certainly haven't been any of those big federal-provincial, mutually respectful love-fests that Trudeau naively mused about prior to his government's election in 2015.
During the run-up to the last federal election, then-Premier Kathleen Wynne went out of her way to campaign against the Harper government, complaining regularly about all of the ways in which the federal government was supposedly cheating Ontario.  Despite the fact that most of the federal policies that were so problematic for Ontario under the Harper Conservatives did not change once the Liberals were elected, those complaints from Wynne were never heard again.  Trudeau was naturally very happy to have this electoral support from Wynne, and the two regularly campaigned together in Ontario ridings.  It may just be poetic justice that it will be Trudeau's turn to face his own group of vociferous provincial critics in 2019.
An alliance of dominant provinces like Ontario and Alberta, coupled with Saskatchewan, Manitoba, and possibly even Quebec under its new government, will be a formidable force to be dealt with.  This force will likely be Conservative Party of Canada leader Andrew Scheer's best asset in October 2019. It will also put the lie to Trudeau's big claims about his new, collaborative approach to federal-provincial relations, which was dishonest from the get-go.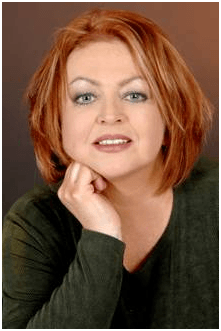 Catherine Swift is currently President and CEO of Working Canadians (www.workingcanadians.ca.  Prior to that, Catherine Swift had been with the Canadian Federation of Independent Business since September 1987, initially as Chief Economist. She became Chair in June 1999 after being named Chief Executive Officer in July 1997 and President in May of 1995.  Her various responsibilities included coordinating policy issues at federal, provincial and municipal levels of government, representing CFIB with politicians, government, business, media and other groups.
Ms. Swift has worked with the federal government in Ottawa holding several positions with the Departments of Consumer and Corporate Affairs, Industry and Communications. Her areas of specialization included corporate and industrial analysis and international trade. Catherine Swift has a MA in Economics.
She has published numerous articles in journals, magazines and other media on such small business issues as free trade, finance, entrepreneurship and women small business owners. Ms. Swift is a Past President of the Empire Club of Canada, a former Director of the C.D. Howe Institute and past President of the International Small Business Congress. She was cited in 2003 and again in 2012 as one of the top 100 most powerful women in Canada by the Women's Executive Network.