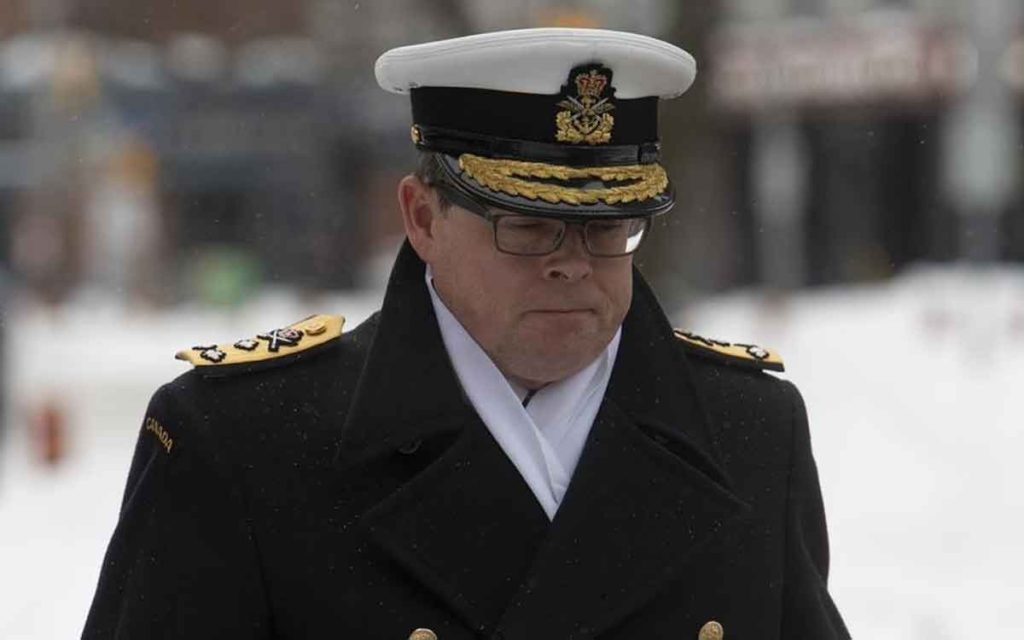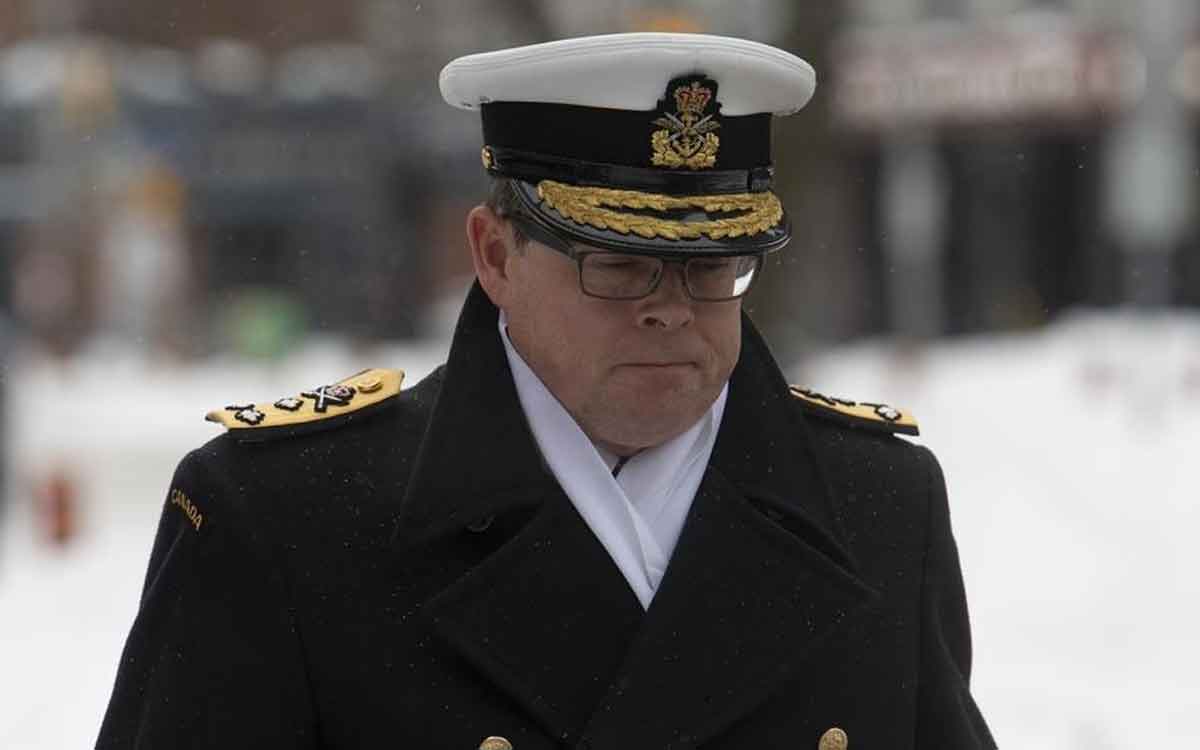 Vice-Admiral Mark Norman arrives at the courthouse in Ottawa, on Tuesday, January 29, 2019. The Canadian Press/Adrian Wyld
The headlines were damaging to Prime Minister Justin Trudeau and his Government: "Norman case collapses" and "Mark Norman's Vindication." However, this week's negative media coverage for the federal Liberals pales with what might have been if this intriguing court case had proceeded. Imagine if Canadians were entertained with weeks of headlines suggesting wrong doing by the Prime Minister and his closest advisors during the Fall election campaign.
On one level it is a straight forward turn of events. The Crown made a charge of breach of trust against an individual when he allegedly leaked confidential contract documents. In preparing for the court case, the Crown factored it did not have the evidence necessary to get a successful prosecution, so it withdrew the charges.
But on many different levels the court proceedings of Vice-Admiral Mark Norman are complicated and profoundly serious. Many Canadians know little of the Vice-Admiral (second in command of Canada's military and once considered the potential successor as chief of defence staff) being accused of leaking government information in November 2015. One of the first acts of the newly minted Trudeau Cabinet involved a discussion of a $700 million naval supply vessel contract tendered by the Harper Government. Minister Scott Brison, an MP from Nova Scotia, wanted the contract reopened so that the Liberal-friendly Maritime firm Irving could get a second chance at the contract. This cabinet decision to delay and possibly cancel the signed contract would have cost Canadian taxpayers $89 million. It was this information that was leaked and embarrassed the new Trudeau government, forcing Minister Brison's hand to honour the signed contract.
Agitated by this embarrassment, Brison and his Cabinet colleagues ordered Michael Wernick, head of the Privy Council Office (PCO), to launch a probe to uncover the source of the leaks. The RCMP began an immediate investigation that ultimately focused on Mark Norman as their prime suspect. Norman was relieved of his duties as vice-chief of the defence staff in January 2017 without explanation (although there was rampant speculation about treasonous acts in the media at the time). Fourteen months later, in March 2018, the Crown finally laid a charge of breach of trust against Norman over allegations that he leaked cabinet confidences.
Now, fast forward one year. Recently, in pre-trial sessions, there have been courtroom allegations of political bias and interference. The case has entangled former PMO Chief Gerald Butts, former PCO head Michael Wernick, military brass, and several members of Parliament with links to shipbuilding — including former minister Scott Brison (who has since resigned from Parliament). Norman's lawyer has spent months arguing that files required to mount a defence were being withheld – that the PMO was refusing to hand over relevant emails and memos. Then came the surprising news that the Crown lawyers were in fact strategizing with the PMO and senior bureaucrats in the PCO to shape the prosecutorial arguments. With that revelation, Norman's defence team was preparing to bring forward an abuse-of-process motion, levelling claims of political interference and obstruction of justice.
But before that could take place, this week the breach of trust charges against Mark Norman were suddenly dropped. Justice Heather Perkins-McVey told Vice-Admiral Norman: "You are presumed to be innocent, and you remain so. You are free to leave." That was that. Norman walked from the court house to say to the world, "Ultimately I look forward to my immediate reinstatement and a return to serving Canada.
It must be noted that, through the more than two-year legal ordeal, Vice-Admiral Mark Norman maintained his innocence. At the Wednesday press conference he stated: "I am confident that at all times I acted with integrity, I acted ethically, and I acted in the best interest of the Royal Canadian Navy, the Canadian Forces, and ultimately the people of Canada."
While the Norman case will not be tried in a court of law, everyone is expecting the case to be played out in the court of public opinion. There are far too many unanswered questions and, undoubtedly, Mark Norman will haunt the Liberals for months to come. In the House of Commons on Wednesday, Conservative Leader Andrew Scheer asked, "When it looked like the truth was going to come out in the SNC Lavalin scandal, the Prime Minister shut down the investigation. When it looked like the truth was going to come out with this scandal the Prime Minister tried to prevent a fair trial by withholding evidence and with delay tactics. So what is in those documents that this Prime Minister is so afraid of?"
Yet, the PM did not attend Question Period – which infuriated the Opposition Leader. Scheer stated, "Vice-Admiral Mark Norman has the honour and integrity to face allegations against him himself. The Prime Minister doesn't have the same fortitude and backbone."
The legal battle with the Vice-Admiral on trial has clearly shifted to a political war to be fought straight into the Fall election campaign. And so it goes.
Congratulations to Vice-Admiral Mark Norman; may you soon be able to resume your duties.
Next week: A broader look at what the Norman case means for Canada's justice system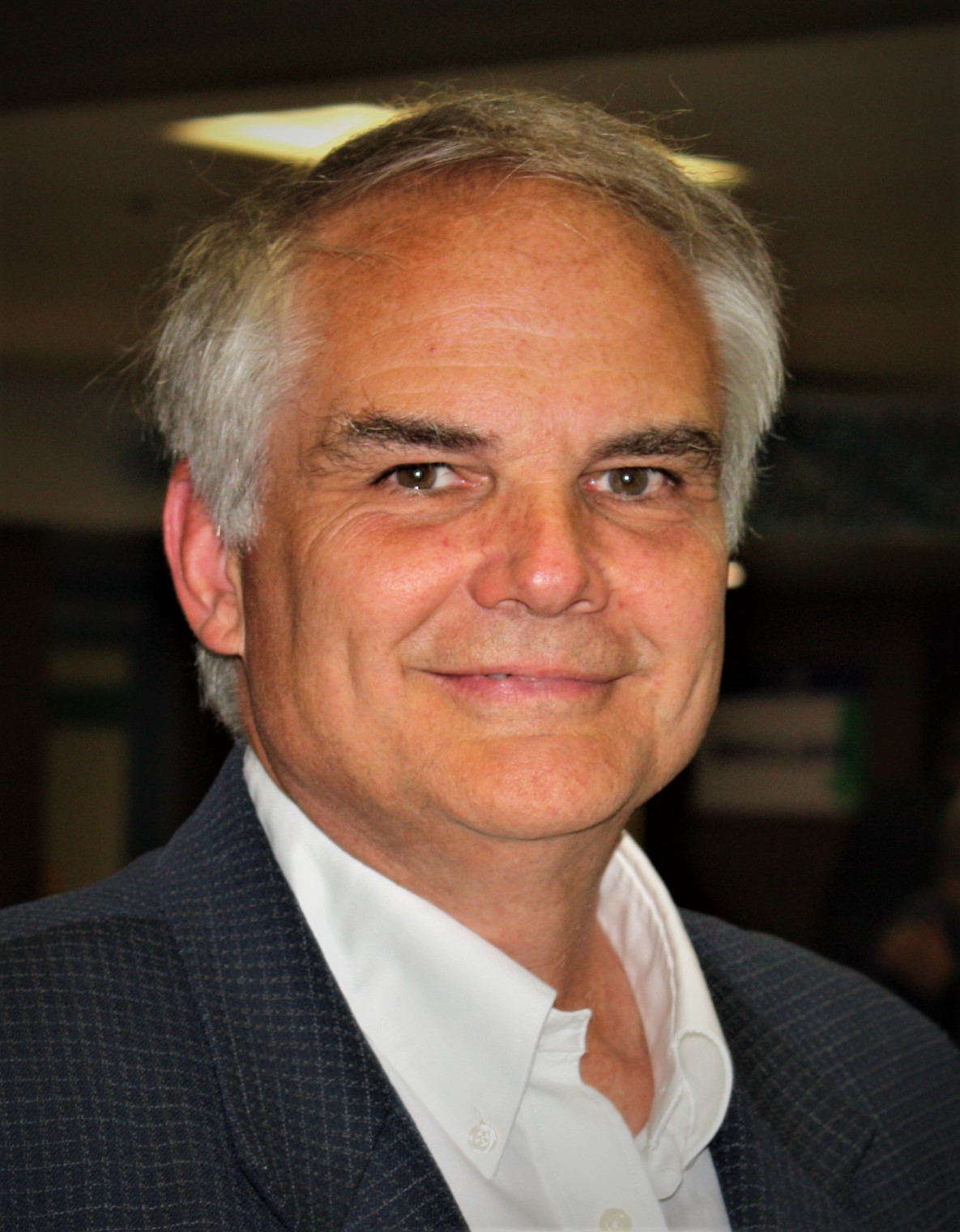 Chris George is an advocate, government relations advisor, and writer/copy editor. As president of a public relations firm established in 1994, Chris provides discreet counsel, tactical advice and management skills to CEOs/Presidents, Boards of Directors and senior executive teams in executing public and government relations campaigns and managing issues. Prior to this PR/GR career, Chris spent seven years on Parliament Hill on staffs of Cabinet Ministers and MPs. He has served in senior campaign positions for electoral and advocacy campaigns at every level of government. Today, Chris resides in Almonte, Ontario where he and his wife manage www.cgacommunications.com. Contact Chris at chrisg.george@gmail.com.