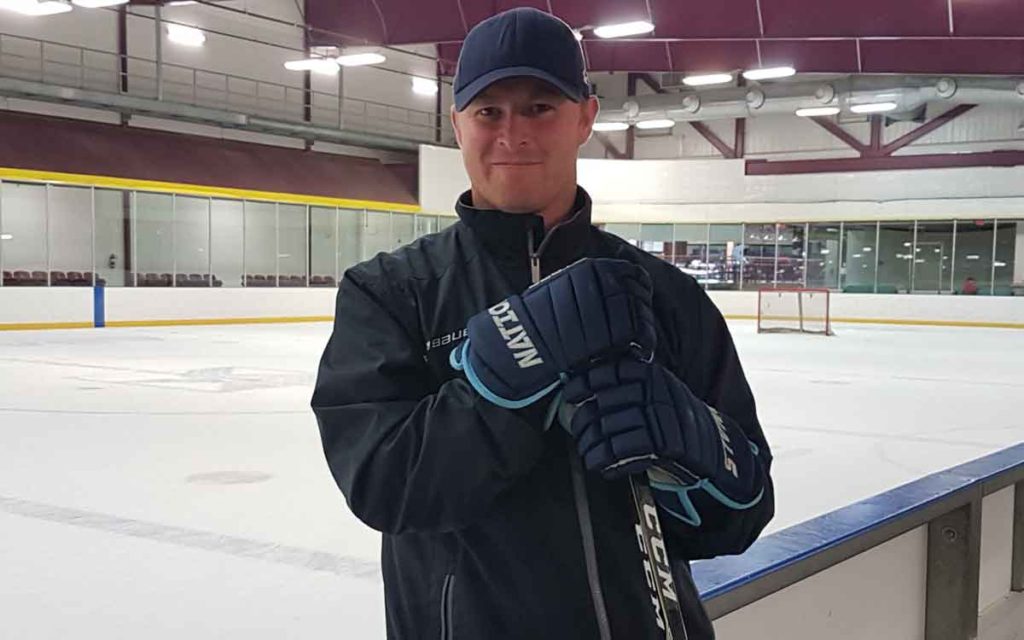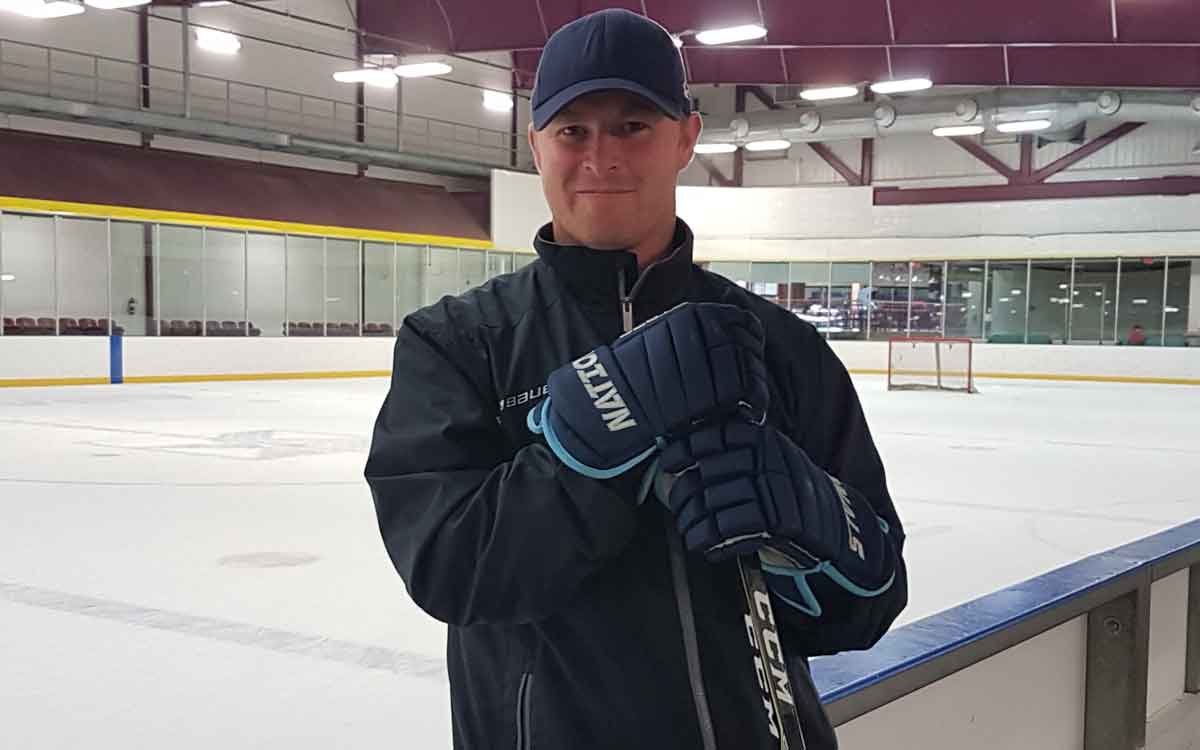 Niagara North Stars midget AAA head coach Matt Miller. Photo: Kevin Vallier
For the top minor midget AAA hockey players in Canada it's a year like no other. Same goes for the head coaches of those teams. That's because this is the year the kids have played their entire minor hockey careers for – their major junior draft year. For those playing in Ontario it's their shot to take their hockey careers to the next level – the Ontario Hockey League (OHL).
It's a pressure packed year for the young players, parents and the coaching staff. Niagara North Stars' minor midget AAA coach is no stranger to guiding young OHL and NHL hopefuls through their most important minor hockey season. Matt Miller has been there and done that. Miller, a Pickering native who now lives in Niagara-on-the-Lake, played NCAA hockey before going behind the bench to pass along what he learned over the years as a player and from his former coaches.
Miller spent three years with the Toronto Marlies 2002 born players, a team that saw seven players signing with OHL clubs as under-agers as well as five players drafted in the first round of the OHL draft. In total, a whopping 13 out of 16 players on that Marlies team were taken in the first five rounds of the draft which is a club record. He also spent two years coaching the Don Mills Flyers, a team that won the OHL Cup last year as the top minor midget team in Ontario. Miller and his assistant coach Pat Dejardins were both assistants to David Cullen last year in the Niagara North system.
The coach says there is definitely pressure at this age group. "The pressure started in Novice when these kids were identified as really good hockey players. But it's always about the minor midget year. That's what the focus is," said Miller.
It's a make or break year an "all or nothing" year explained Miller. The energetic bench boss said times have changed too when it comes to what OHL scouts look for. "They look at body language during a game, work ethic, how the kids are off the ice and in the dressing room." Miller said former IceDogs and now Brock University men's hockey coach Marty Williamson, who also coached a minor midget AAA team for Niagara North Stars, said OHL scouts aren't looking for just hockey talent. "Marty told our kids that scouts assume you've got talent if you are playing AAA. Scouts are looking for attitude and work ethic."
One of the things that they will monitor is the kids' social media presence. "The boys need to keep a clean social media account. If not, it could cost them," explained Miller.
This year's Niagara North Stars team should be very competitive with a handful of kids projected to be early round OHL picks. "Our kids are good people. We brought in good character and let go of some negativity," said Miller. The team will play in several tournaments including Toronto, London, Waterloo and possibly Silver Stick. Their main competition will come from just down the highway in the form of the Southern Tier Admirals (Niagara's other AAA centre), a team that is expected to be near the top of the standings all season long.  "They're our rival and there's no love lost between the two teams," Miller said.
Niagara North's president Paul Allen said the organization has a reputation for being a solid hometown AAA centre. "We've had success getting local kids drafted," said Allen.
Miller summed it up this way, "We're trying to create a culture and a buy-in of family. We need everyone on the same page. Yes there is pressure, but we tell them to enjoy it, have fun, focus on the process and the results will come."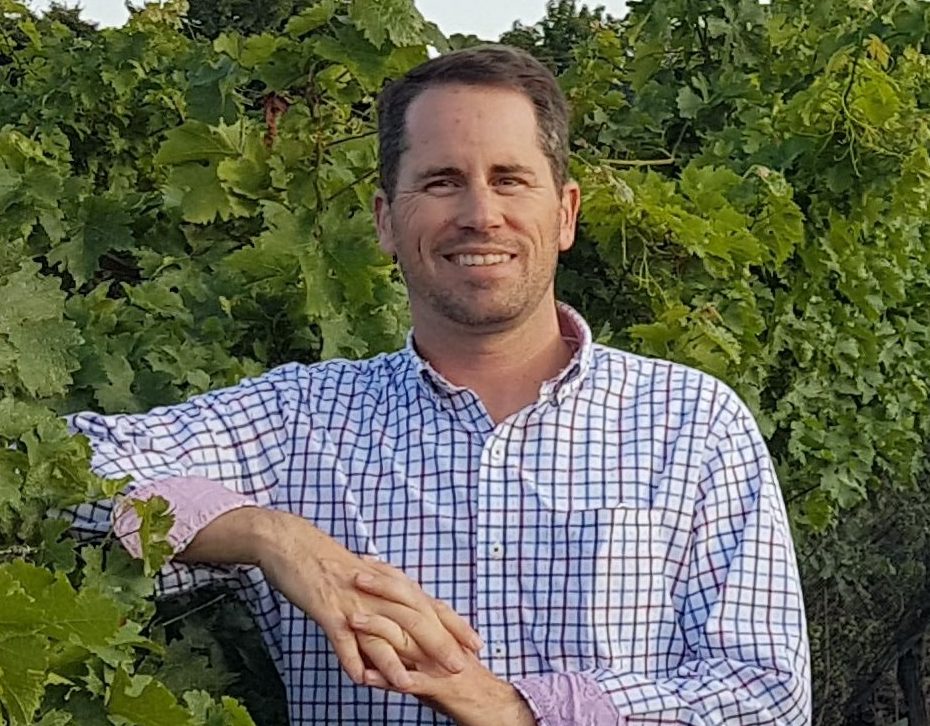 Kevin has spent over two decades as a public relations professional in a variety of sectors including professional sports, the arts, industry and healthcare.  After tiring of the daily commute to Toronto he returned to Niagara and launched The Niagara Independent, an online news source published twice weekly.
He is a graduate of Brock University, Niagara College and the Richard Ivey School of Business. He was named one of Niagara's 40 Under Forty in 2005.
Kevin is most proud of his twin daughters. He is also a triathlete and four-time Ironman finisher.