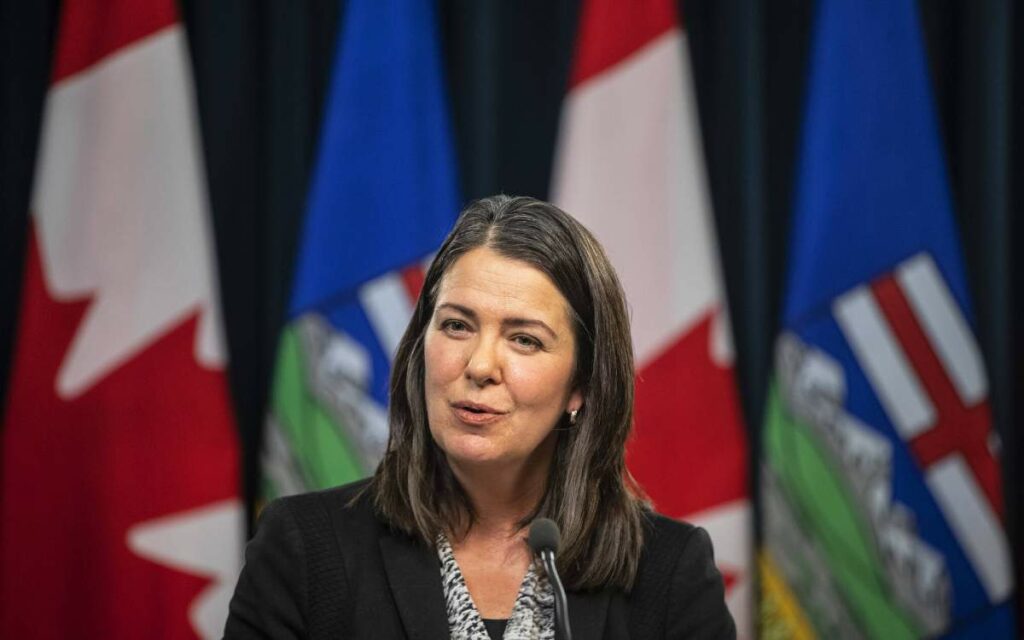 The Trudeau government's anticipated new energy strategy will be bad news for Albertans, and the Canadian oil and gas sector as a whole, but good news for Premier Danielle Smith's election chances. Photo credit: Winnipeg Free Press
After talking about it for almost two years, and distributing a discussion paper in 2021, it seems that the Trudeau government is planning to release its "Just Transition" strategy sometime soon according to federal Natural Resources Minister Jonathan Wilkinson. As you may recall, the federal government intended this as a roadmap to how oil and gas sector workers could move into "green" jobs as Trudeau and his cronies continue their assault on the fossil fuel industry. 
Although the details of the plan have not been made public as yet, there is a great deal of justified skepticism in Alberta. Many governments around the world have claimed for years that any job loss from more traditional industrial sectors caused by "green" policies will be more than offset by wonderful and well-compensated new employment opportunities in "green" industries. The reality has been a very different story, as typically for every green job created, about 4 to 6 were lost in other sectors. 
Green jobs do not tend to be as well-paid as oil and gas or other industrial sector jobs, and are often temporary. In Ontario, for instance, it is estimated that the provincial Liberals' Green Energy Policy cost at least 200,000 well-paid manufacturing jobs that have been nowhere near offset by new green jobs in terms of quantity or quality. 
Not surprisingly, Alberta Premier Danielle Smith used the opportunity to pounce on the federal government, characterizing the just transition as yet another indication the feds are looking to shut down the oil and gas industry. Some commentators stated that Smith's attacks were premature, but considering the track record of the Trudeau government toward Alberta, it's pretty hard to fault her.
Another federal government initiative imposes a drastic 42 per cent emissions cap on the oil and gas industry, which many experts claim cannot be achieved without production cuts. Other sectors of the economy which have similar emissions performance as oil and gas have not been subjected to comparable draconian measures, giving Alberta all the more reason to believe they are being singled out. 
To add more fuel to Alberta's fire, while Wilkinson was making conciliatory noises toward Alberta and the federal government's sincere desire to assist workers with this transition, his boss Justin Trudeau was making some very ill-informed and inflammatory remarks about Alberta in a media interview.  Trudeau stated that "there is a political class in Alberta that has decided that anything to do with climate change is going to be bad for them or Alberta". He followed up this falsehood with another, claiming that Alberta has hesitated to invest in anything related to climate change, such as carbon capture, usage and storage (CCUS). 
Huh? The Canadian oil and gas sector is well known by anyone with a brain to be big investors and innovators in technologies such as CCUS, among other emissions-reducing technologies, for a number of years. The industry is currently a world leader in this area. As recently as late last year, Premier Smith was making conciliatory gestures toward Ottawa to promote policies aimed at encouraging more CCUS adoption. 
Was Trudeau ill-informed, or just dishonest? Given his long history of mendacity, the latter is most likely. He also happened to make these remarks to Reuters, a business news outlet with an international audience. One would normally think a country's supposed leader trash-talking a major industry in their nation would be a dumb move that could affect investment, but not in Liberal Ottawa, apparently. Whatever the case, he certainly undermined any attempts Wilkinson will be making to put together his "just transition", and fanned the flames of even more federal-provincial discord. 
This whole scenario presents an enormous political opportunity for Danielle Smith. Fighting with Ottawa has a long history of success within Alberta, and there is a provincial election coming up at the end of May 2023. Smith has already stated she has no intention of going along with a plan to transition workers out of the energy sector. She has also challenged her main opponent, NDP leader Rachel Notley, to come clean on whether or not she supports these federal policies. 
Trudeau's recent foolish remarks give Smith even more ammunition. She must be praying the "Just Transition" details will be made public before the election, as it will undoubtedly make one terrific electoral platform. The political fireworks will be something to see.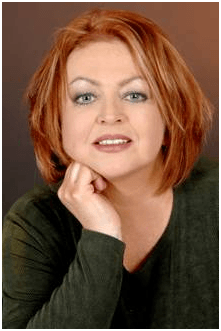 Catherine Swift is President of the Coalition of Concerned Manufacturers & Businesses of Canada (CCMBC). She was previously President of Working Canadians from 2015-2021 & President & CEO of the Canadian Federation of Independent Business (CFIB) from 1995-2014. She was Chief Economist of the CFIB from 1987-1995, Senior Economist with TD Bank from 1983-1987 & held several positions with the federal government from 1976-1983.
She has published numerous articles in journals, magazines & other media on issues such as free trade, finance, entrepreneurship & women business owners. Ms. Swift is a past President of the Empire Club of Canada, a former Director of the CD Howe Institute, the Canadian Youth Business Foundation, SOS Children's Villages, past President of the International Small Business Congress and current Director of the Fraser Institute. She was cited in 2003 & 2012 as one of the most powerful women in Canada by the Women's Executive Network & is a recipient of the Queen's Silver & Gold Jubilee medals.
She has an Honours BA and MA in Economics.