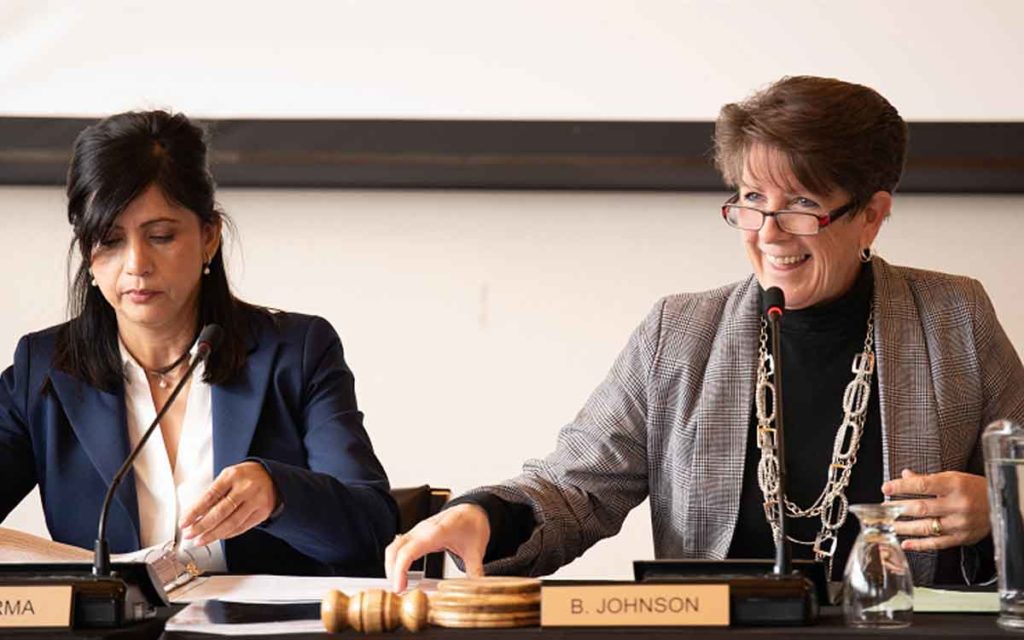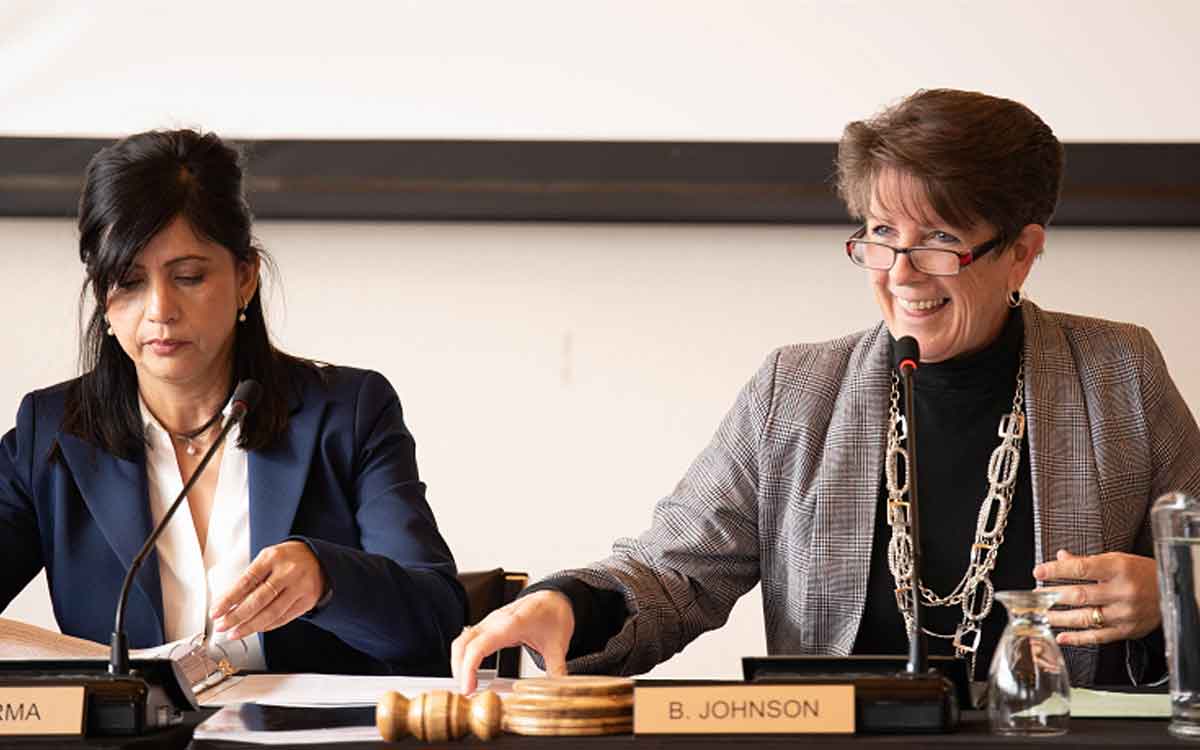 From left: NPCA's new CAO Chandra Sharma and newly elected Board Chair Brenda Johnson.
"I'm not interested in the past folks." And with that blunt statement Hamilton representative Brenda Johnson began her term Wednesday as the newly elected Niagara Peninsula Conservation Authority Board Chair. Johnson went on to say, "We've dealt with the past. I'm more focused on today and what we're going to do tomorrow. Let's get to work."
Johnson, who has served as a Hamilton city councillor since 2010, was elected Chair at the NPCA's recent Annual General Meeting. Four individuals ran for the Chair's seat; Rick Brady, David Bylsma, Ken Kawall and Johnson. Bylsma was seeking a second term but came under fire just days before the election for his views on climate change. He did not make it past the first ballot. There was a tie between Brady and Kawall. Eventually the vote came down to Johnson and Brady.
Following Johnson's victory, nominations for the vice-chair position were sought. Last term's vice-chair Diana Huson was nominated along with Bruce Mackenzie, and Brady. Mackenzie, a well-known conservationist with an impressive resume was elected vice-chair. The humble west Niagara resident was a member of the NPCA board last year and has worked with the NPCA in the past including the annual Hawk Watch event. He's also worked with the Hamilton Conservation Authority since 1976. Mackenzie was named Grimsby's Citizen of the Year in December, 2019.
The new Chair said it will be important for the NPCA to focus on the future. "We've had a lot to deal with and now that we have a new CAO we can start on the new strategic plan. Now we can get down to work." Johnson gave credit to past Chair Bylsma and Vice-Chair Huson for their dedication and hard work guiding the organization through a transition period. She also complimented the "amazing" staff for their dedication. "Now staff can stay focused and not just react to things," explained Johnson. "We're ready to go."
Stew Beattie, now the most senior NPCA board member, is the Hamilton representative on the board and has known Johnson for about 30 years. "She's a very caring person. She's smart and analytical. She's hard working," said Beattie when asked why he thought Johnson would make a good Chair. Beattie said Johnson has the personality to get along with people, "Even the most difficult people she can get along with."
He's also known newly appointed vice-chair Mackenzie for years. "He cares about the environment and puts his money where his mouth is," said Beattie. "He's a hard worker."
Beattie felt a Hamilton member became Chair because, "Niagara is split". He added, "There are some people around that board table that seem to have personal agendas."