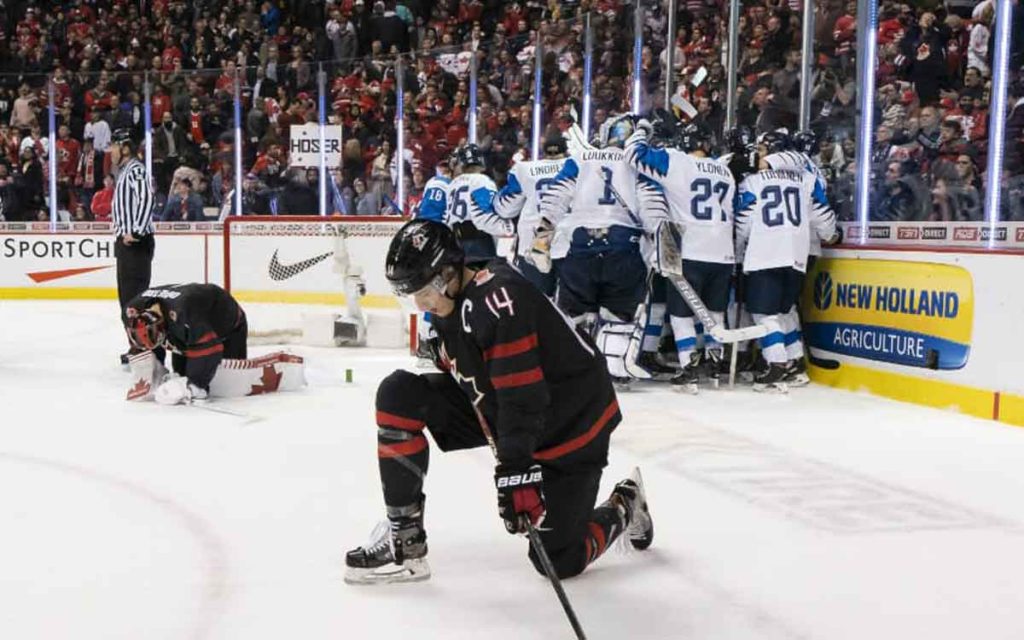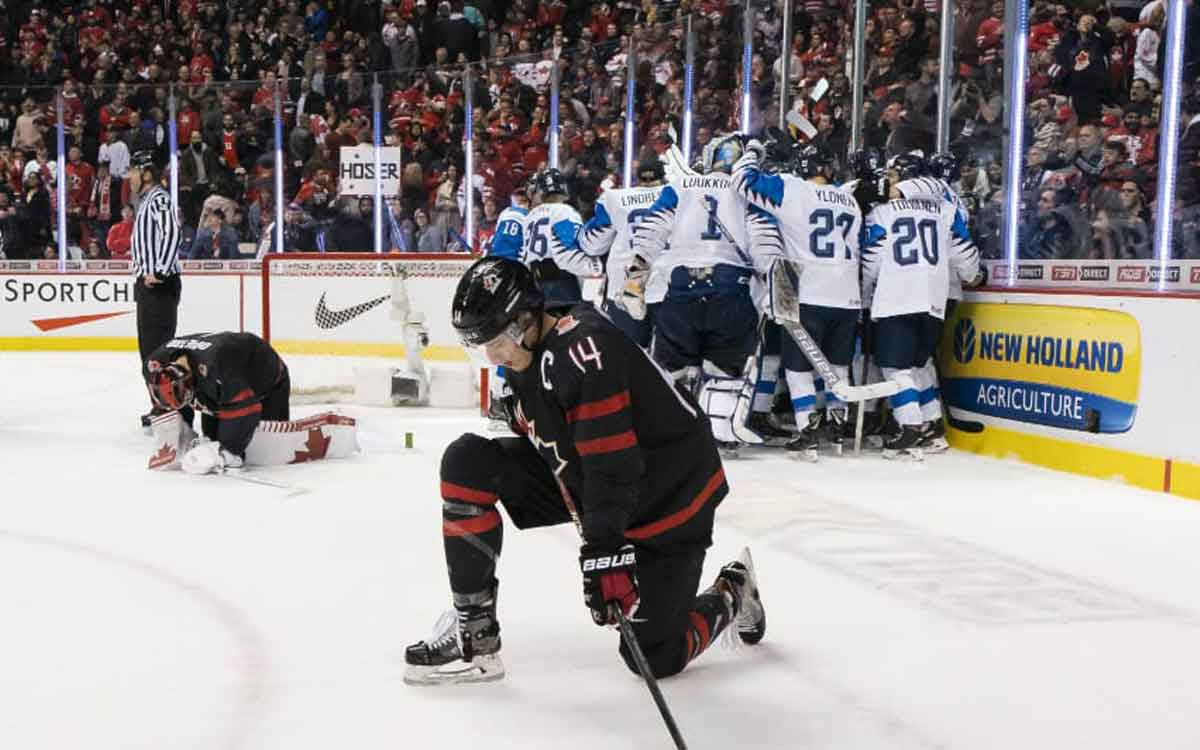 Finland celebrates their overtime goal to defeat Canada 2-1 at the World Junior Hockey Championships.  / Photo: thehockeynews.com
Canadian world junior teams have never failed to medal when the tournament was held in Canada, until now.  Wednesday night in Vancouver, in a stunning and bizarre late turn of events, Canada was knocked out of this year's tournament by Finland, losing 2-1 in overtime.
The game was a defensive struggle as both teams played things tight.  Both goalies, Mikey DiPietro for Canada who made 32 stops and Ukko-Pekka Luukkonen for Finland who made 24, played brilliantly.
After a scoreless first period, Canada opened the scoring early in the second when Barrett Hayton carried the puck into the Finland zone dishing off to defenceman Ian Mitchell joining the rush.  Mitchell shot a laser over the left glove hand of Luukkonen.
From then on in it was a defensive battle.  But with 2.40 left Finland pulled their goalie.  Good Canadian forechecking caused a faceoff in the Finnish end forcing them to replace their goalie.  With a minute left out he came again and on the ensuing rush the Finns scored on a bizarre bouncing puck that came from behind the Canadian net, hit Fininish player Aleksei Heponiemi on the leg and ricocheted off DiPietro's stick, stomach and shoulder before finally finding the net.
In the quarter finals, overtime is four on four for ten minutes.  The Canadians had two glorious chances that went for naught.  Rushing defenceman Evan Bouchard was hooked from behind on a clear breakaway.  The Canadians were awarded a penalty shot and could choose their own shooter.  Coach Tim Hunter chose team captain Max Comtois.  Comtois attempted to go five-hole on Luukkonen but instead hit the middle of the goalie's right pad.  A few minutes later, Cody Glass broke into the Finnish zone down the right side, he slid a perfect pass across the ice to rushing defenceman Noah Dobson who had a wide-open cage.  But his one-timer was foiled by a broken stick.  The Finns picked up the loose puck, went the length of the ice and a wrist shot from the top of the circle by Toni Utonen hit a Canadian stick and ricocheted into the top corner past DiPietro for the game winner.
Finland's Coach Jussi Ahokas said, "The hockey gods, I knew they would help us.  To win a game like this, you need bounces.  That's the only way."
A disappointed DiPietro said "You feel like you let your country down but you feel like you let your teammates down as well."  Captain Comtois lamented, "As a kid we dream about winning the world juniors, some guys it was our last chance here."
But coach Tim Hunter put it all in perspective, "No givens here that just because its in our country we're going to win.  It's a hard tournament – everyone else is getting better – we're getting better, but it's getting harder and harder to win."
Other Games
In other games, Switzerland upset the Swedes 2-0.  The Swiss had a very good preliminary round losing their games in close contests.  They had 14 returning players from last year's team in Buffalo.  That experience and a spectacular performance from goalie Luca Hollenstein paid off and the Swiss will now play the Finns in one semi-final tonight at 8 pm.
The other semi-final will feature the Russians and the Americans at 4pm.  Both are high-flying offensive teams.  The American beat the Czech's 3 to 1 and the Russians beat the Slovaks 8-3 to reach the semi finals.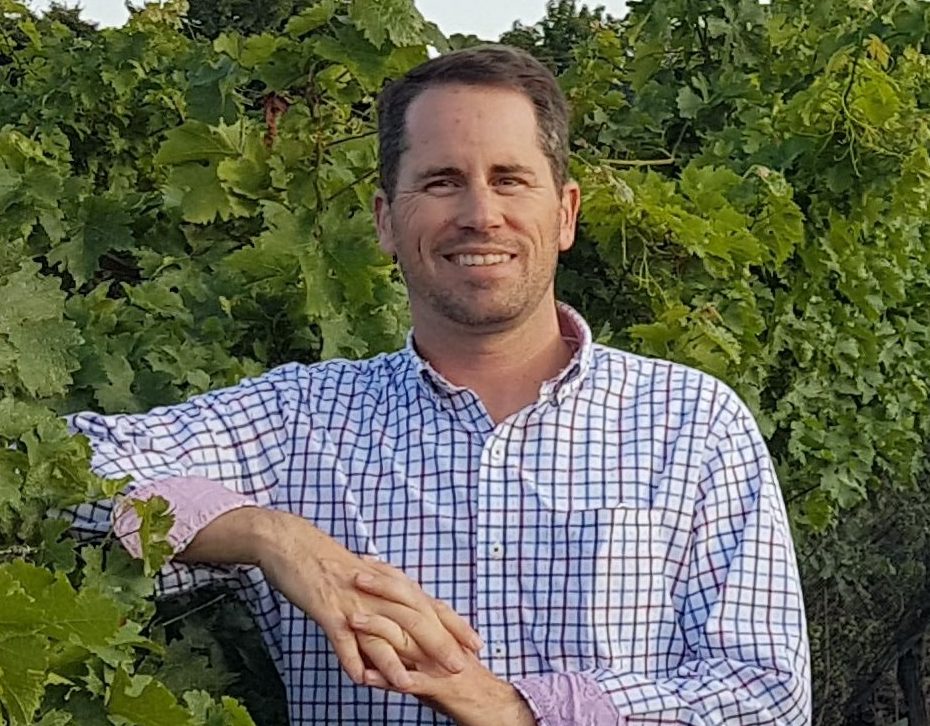 Kevin has spent over two decades as a public relations professional in a variety of sectors including professional sports, the arts, industry and healthcare.  After tiring of the daily commute to Toronto he returned to Niagara and launched The Niagara Independent, an online news source published twice weekly.
He is a graduate of Brock University, Niagara College and the Richard Ivey School of Business. He was named one of Niagara's 40 Under Forty in 2005.
Kevin is most proud of his twin daughters. He is also a triathlete and four-time Ironman finisher.