NPCA Interim CAO Gayle Wood.
The Niagara Peninsula Conservation Authority (NPCA) received a Supplementary Application notice on Apr. 11 from A Better Niagara (ABN), a local advocacy group who sought a decision for the number of Board Members Niagara is allowed to have.
In a press release, NPCA Board Chair Dave Bylsma stated that the Board had made progress on addressing the appointment issues.
"While we realize the NPCA board makeup is a top priority to ABN, the governance issue is only one of the many important tasks that the Board and the CAO have been working on to put this important organization back on track."
"We have accomplished a lot in this first quarter, and with the hiring of Interim CAO, Gayle Wood, a top priority for the organization has been continued open dialogue with members of the community, including ABN," Bylsma wrote.
The Niagara Independent did reach out to ABN for comment but did not immediately receive a response.
In an interview with Interim CAO Gayle Wood, she said the Authority has made changes in the last number of months and accomplished many things, including reintroducing its restoration program.
"The new Board of Directors that's appointed from Hamilton, Haldimand, and Niagara are certainly starting to work well together and focus on the importance of the watershed. As a whole, I think that's very significant. The Board has taken a look at what I call an organizational realignment, and we have reintroduced our restoration program which was previously cancelled," Wood said.
"We are really excited about having the program back again and being able to do some restoration work on the ground."
The restoration program was cancelled before Wood was appointed for a five-month term as Interim CAO starting Mar. 1, 2019. As for the reason why it was revoked, Wood said the program became less critical when the Authority emphasized its land management program.
"We certainly have some magnificent conservation areas in the watershed. So there was a real focus on that as being high priority. Some of the other programs then became a lesser priority," Wood said.
"I can't explain the rationale for that. I can just say that we're really excited to be able to know that this Board of Directors believes that the restoration program is exceedingly important and they have approved our previous staff coming back to their restoration positions and implementing a restoration program where we work with the community to do beneficial work from the ground."
Wood also said that she is delighted with the number of meetings the NPCA is having with a series of groups and individuals. "I really believe our relations with many sectors in the community have improved dramatically," Wood said.
In a statement published on Apr. 17, Bylsma wrote, "We are very proud of the many accomplishments that have been made by this dedicated group who make up the current Board of Directors. From improved media and community relations to major changes in board governance and internal organizational culture, and the many implemented Auditor General recommendations, we believe the Authority is headed in the right direction."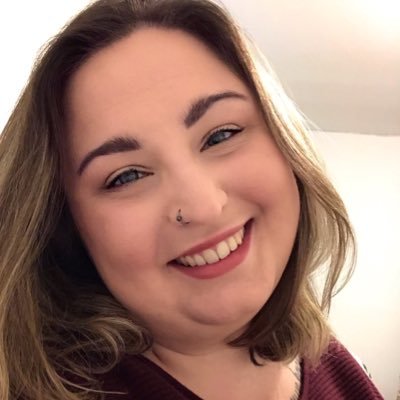 Elena De Luigi is a graduate of the Humber College Journalism program and a Niagara Independent reporter.