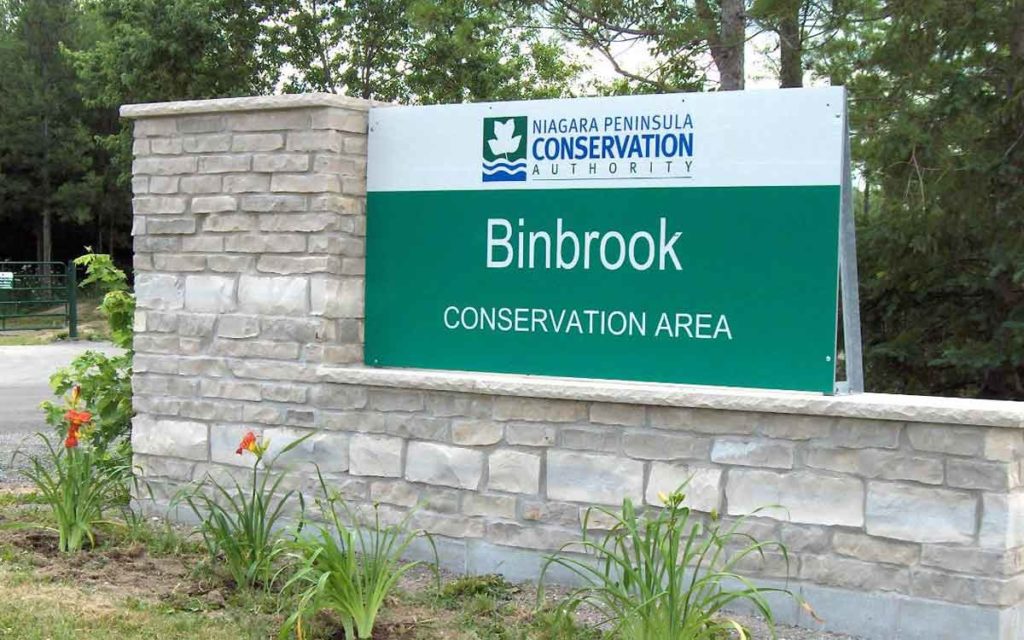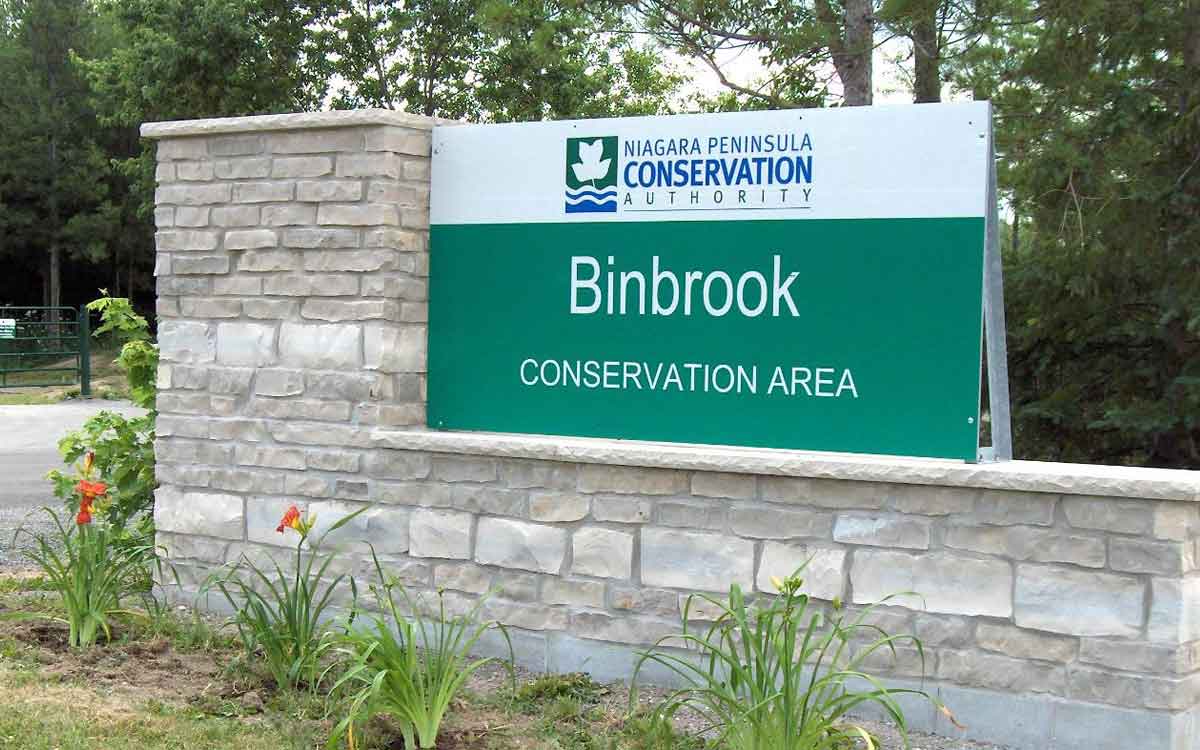 Binbrook Conservation area has been a popular place for people to enjoy green spaces.
It's not much of a surprise that the Niagara Peninsula Conservation Authority (NPCA) has seen a significant visitation increase to their properties over the past few weeks given Ontarians have been locked down in their own homes with limited access to the great outdoors. But now that things have slowly started to open up, the NPCA says visitors to their green spaces still need to follow the regulations and guidelines to ensure public safety.
Excessive littering, large group gatherings, lack of social distancing, and illegal alcohol use are just a few of the issues facing conservation areas managed by the NPCA according to a statement released late last week. "Staff have been very professional," said Chandra Sharma, NPCA CAO and Secretary Treasurer. Sharma said she's not surprised by the level of activity saying that summer is a time for vacation but with the borders closed and the COVID-19 restrictions in place many people are choosing to explore local areas. "We have the obligation to provide the green space but we hope people will have the decency to follow the rules and guidelines for everyone's safety."
The NPCA said that since their reopening, a mix of isolation fatigue, beautiful sunny weather, and the announcement of less-strict regulations has caused these natural spaces to become major 'hot spots' for locals and tourists alike.
Sharma said that the Binbrook Conservation Area is probably the biggest concern as it's the most active park with access to water and lots of wide open spaces. She suspects social media has played a role in the younger visitors gathering in large numbers at some of the NPCA properties. "Once someone puts on social media that they've been to an area then other groups will follow." Sharma said that while active areas like Binbrook and Ball's Falls are busy, the more passive parks are also experiencing pressures. Municipalities that house some of the NPCA properties are being supportive and bylaw officers are doing their best to monitor infractions but Sharma said cities have their own issues to deal with like monitoring public beaches.
With Niagara moving into Stage 3 on Friday, Sharma said it will be interesting to see if the NPCA sees a little less traffic given residents will have more options for entertainment and socializing. What she does know is that the COVID-19 pandemic has highlighted the importance for communities to have green spaces to visit. "The need for outdoor recreation isn't going anywhere," she said. Sharma hopes the NPCA doesn't have to close any of their conservation areas due to poor public behaviour but it is an option. "The first weekend in Stage 3 will be telling. We're managing. But if people listen and follow the rules we will manage better," she said.
Weddings booked at Ball's Falls for this summer have been rebooked for 2021 and the NPCA is already booking into 2022. In addition, the annual Thanksgiving Festival, the popular autumn craft show held at Ball's Falls, will be a go this Thanksgiving weekend but will look different than in years past. Sharma said staff are currently planning for the event but by the time October comes around those plans may need to change again. "We're still finalizing the details but we don't want to lose the momentum of that event," Sharma explained.
The NPCA will continue to monitor and manage visitor behaviour at all of its parks and will take the necessary action to protect public health and safety.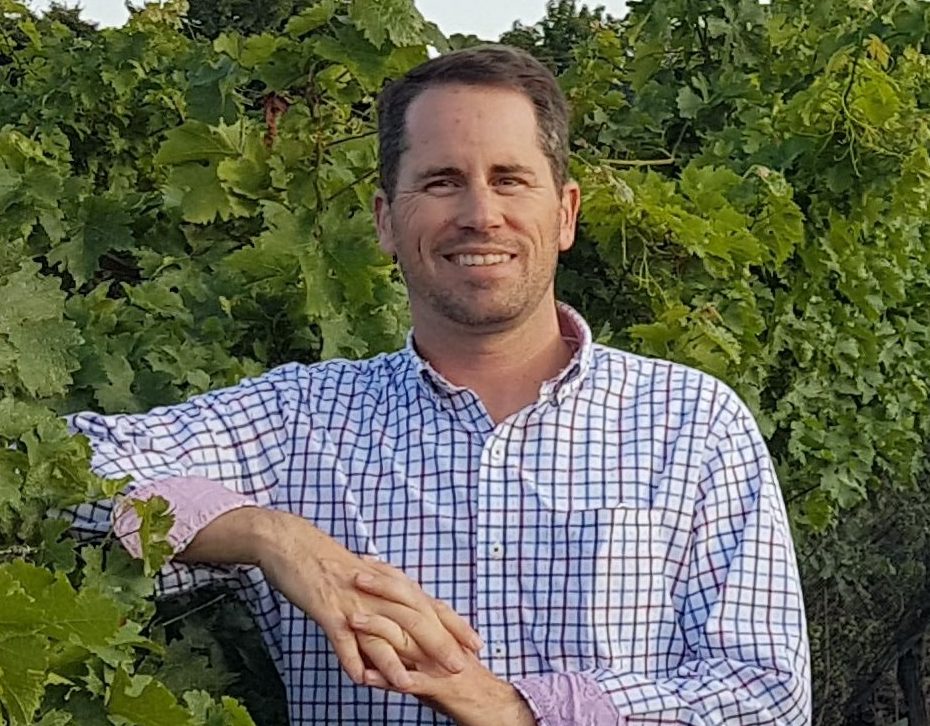 Kevin has spent over two decades as a public relations professional in a variety of sectors including professional sports, the arts, industry and healthcare.  After tiring of the daily commute to Toronto he returned to Niagara and launched The Niagara Independent, an online news source published twice weekly.
He is a graduate of Brock University, Niagara College and the Richard Ivey School of Business. He was named one of Niagara's 40 Under Forty in 2005.
Kevin is most proud of his twin daughters. He is also a triathlete and four-time Ironman finisher.