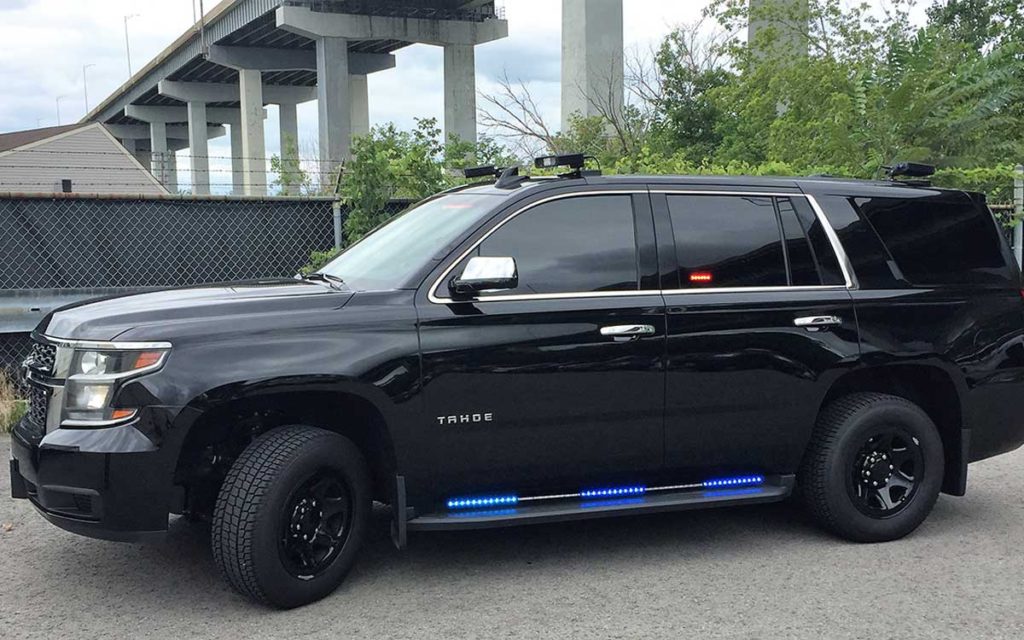 One of two Niagara Regional Police "plate reader" vehicles
It has read your license plate and determined if you are a wanted criminal, if your license plate sticker has expired or if you have a suspended driver's license, in a matter of seconds. It's a black SUV with three cameras affixed to the roof and they are known as Automated License Plate Recognition (ALPR) vehicles or "plate readers".
In July 2017 the Niagara Regional Police (NRP) began using their first ALPR and has recently added a second.
Each morning the database of information is updated and provided to the officer assigned to driving the ALPR with the most up-to-date information on Ontario residents who's license plate stickers haven't been renewed, who's license is suspended due to impaired driving or other such charge, or who's wanted for a more serious crime.
The information the officers receive, a "hit", as its known, is in real time. Within seconds the computer will alert the officer if there is an issue with a vehicle they are behind or one that just passed. In addition to reading plates directly in front of the vehicle, the cameras are also able to read license plates one lane to the left and one lane to the right.
Sgt. Josh Klop of the Traffic Unit says most offences are traffic related but there have been cases where the plate reader vehicles have caught a stolen car or disqualified driver. "These vehicles definitely make it easier and safer for our officers to see if someone is driving with a suspended license or wanted for a serious crime."
While some residents may see this technology as an invasion of privacy, Sgt. Klop assures the public there is no need to worry. "There are very strict guidelines under federal and provincial privacy laws that we follow. If a license plate is photographed and there is no issue then that information is deleted by the next morning," Sgt. Klop explains.
In addition, Sgt. Klop says a traffic stop and a proper investigation still needs to take place.
The Ontario Provincial Police have had plate reader vehicles for about five years and other municipalities have recently put them into service as well. "The advantage of other regions and the OPP having the same vehicles is that if someone commits a crime in Niagara and leaves the region by driving a vehicle we alert other regions to the plate number and their plate reader vehicles can be used to help locate the suspect. The vehicles are also very helpful in an Amber Alert situation," said Sgt. Klop.
Niagara Regional Police officers go through two hours of in-class training followed by two to three hours on the road in order to operate the ALPR vehicles.  It's up to the individual officers in terms of where they want to patrol on a particular day. "Some guys will patrol the rural areas because there are a lot of fatalities out there and some guys prefer the tourist area because of the high volume of traffic. The vehicles could be anywhere at anytime."