Prime Minister Justin Trudeau and Premier Doug Ford talk healthcare at Queen's Park, Aug. 30, 2022. A new healthcare deal between the federal government and its provincial counterparts was agreed to in principle on Monday. Photo credit: Reuters/Cole Burston
New year, new me? Not so when it comes to the news cycle in Ottawa. 
Just over a month into 2023, and healthcare remains at the top of nearly every story coming out of Ottawa. Last week, following the Prime Minister's meeting with all 13 of Canada's Premiers, it was announced that the federal government would be backing up the Brinks truck in hopes of reducing wait times, adding much-needed staff to hospitals and modernizing data collections. 
The federal government will increase health funding to provinces and territories by $196.1 billion over 10 years, including $46.2 billion in new funding. The funding announced includes a number of new initiatives, including a $17-billion increase to the annual Canada Health Transfer over five years and $25 billion in new money for 10-year bilateral deals that would be negotiated individually with each province and territory.
In short, Ottawa is ready to spend some serious money and work with the provinces to address the healthcare crisis that Canadians are facing. Though not all provinces feel that the federal government is doing enough. 
It is not a well-kept secret that Ottawa's relationship with the provinces can be as cold as a Saskatchewan winter's night. And, Prairies Premier Scott Moe's reaction to the healthcare funding only put more ice on the relationship. Though a frosty relationship between the two levels of government is not unique to this government but extends many decades. It is long considered a layup for a Premier to beat up on Ottawa for ignoring their province or not doing enough. 
For healthcare funding, it might be a step towards rebuilding the strained relationship and the federal government might score some political points, and votes in the next election, if they play their cards properly. 
Premier Ford's relationship with the federal Liberals has always been an interesting one. At the start of the pandemic, Ford and Finance Minister Freeland forged an unlikely friendship and even publicly praised one other. But as COVID stuck around, and both were up for re-election, the gloves came off and the finger-pointing began. Though with renewed efforts to restore Canada's healthcare system, there is hope that Ford, Freeland and Trudeau can become pals again. 
Yesterday, the Premiers met to discuss the federal plan and map out their response. They agreed in principle to the deal but are cautious that the cash injection is not a long-term fix. 
With an agreement in hand, each province will now begin separate talks with Ottawa to access the $25 billion dollars and discuss timelines, which is a sticking point for most provinces. 
Premier Ford, for instance, has said that he would like to see more money over more years in order to help with long-term planning. While his government is not keen on the conditions that the federal government has added to the funding, Ford understands the importance of getting a deal done. Given that he promised to fix in the past two elections time is not on his side. 
Ontario is likely to be the most agreeable province to this deal. Other provinces, like Quebec and Saskatchewan, will likely dig their feet in for political theatre more than anything else. The Legault government has already balked at the idea that the federal government should be able to tell them how to spend money in their province. Whereas Saskatchewan's government just has a bone to pick with Ottawa. Premier Moe wants to be seen as standing up for the little guy and making Ottawa pay up for years of neglect. 
The reality is that there will be some games but the political backlash a Premier would face for turning their nose at free money to fix healthcare would be worse than the backlash of shaking the Prime Minister's hand if you're an Alberta Premier. The next few weeks will be political games by provincial leaders to show their home province that they mean business when talking with Ottawa. 
Let's all hope that this lip service does not get in the way of actual problems getting solved. I'm all for a political show, but when people's lives are on the line, it's time to shut up and sign the deal.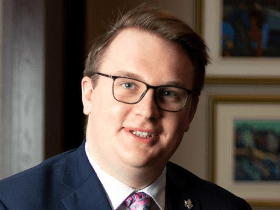 Daniel Perry is a consultant with Summa Strategies Canada, one of the country's leading public affairs firms. During the most recent federal election, he was a regular panelist on CBC's Power and Politics and CTV Morning Ottawa.