This proved to be a week of many revelations for Canadians, prompting many to question the character of our country and its citizenry. Pictured: Pro-Palestinian protestors take to the streets of Montreal on Oct. 8, 2023, mere hours after Hamas launched its initial assault on Israel. Photo credit: The Canadian Press/Graham Hughes
The world was witness to the horror that unfolded in Israel last weekend: music festival goers gunned down, grandmothers beaten and killed, women raped then paraded in front of jeering crowds, and parents and children executed in their homes. Unconscionably barbaric. Inhumane. 
The reverberations of this evil were felt in Canada, echoes heard in our streets. This proved to be a week of many revelations for Canadians, prompting many to question the character of our country and its citizenry. We have been jolted into contemplating our moral certitude, sense of civility and compassion, and commitment to the underpinning classical liberal values that founded our society. How do we begin to process the celebrations for the savagery of the Hamas among us? 
The Hamas atrocities on Israelis stirred boisterous demonstrations in cities across Canada. Chanting slogans calling for the eradication of Israel, frenzied protestors danced on our country's streets from Montreal through Vancouver. In Mississauga protestors paraded into the night, chanting and waving flags from the back of pick-up trucks. In Toronto the Palestinian Youth Movement carried signs like "Smash Israeli Apartheid," and "USA is a terrorist." Montreal rally chants included "Israel Terrorist, Canada Accomplice." Edmonton protesters shouted, "There's no civilians" in celebration of the Hamas killing of innocent citizens.  
Fred Hahn and Sarah Jama were abrasive in social media exulting the Hamas. Hahn, president of the Canadian Union of Public Employees (CUPE) Ontario, along with other brotherhoods in the public sector and at universities (McMaster most notably) trumpeted the assaults: "Palestine is rising. Long live the resistance." Ontario NDP MPP Sarah Jama participated in a march chanting for Israel to be wiped from the map. She posted on X and issued a statement on Tuesday blaming Israelis for what is transpiring, accusing them of settler colonialism and war crimes. 
Then there is George Achi, director of journalistic standards and public trust for state-sponsored CBC, who directed its journalists to not refer to Hamas as "terrorists" but rather identify them as "fighters" in a struggle for a free Palestine. He also instructed any CBC report to omit the fact that Israel troops had withdrew from Gaza in 2005.
As this ghoulish revelry of the Hamas was playing itself out in Canada – as it was in other countries – news broke of a strong rebuke of Hamas bestial act of terror, an unqualified statement of solidarity with Israel coming from the democratic free-world countries of the United States, Britain, France, Germany and Italy. 
The five countries expressed "steadfast and united support to the State of Israel, and our unequivocal condemnation of Hamas and its appalling acts of terrorism. We make clear that the terrorist actions of Hamas have no justification, no legitimacy, and must be universally condemned."
Notably across this land, Canada was not a signatory of this declaration. It has been since determined that Prime Minister Justin Trudeau was not contacted to affix "Canada" to the joint statement. Since this fact has come to light, there has been much opinion expressed as to why Canada was not part of the U.S. President's arranged teleconference that resulted in the free world nations' moral imperative.  
John Ivison of the National Post probably comes closest to the truth of the matter when he writes, "The reality is that if Canada has nothing of substance to offer, why bother having it in the room? Canada has been complacent about national security for so long that it is no longer considered a serious player by its allies."
Ivison's conclusion that "The leaders of the free world have no time left for unserious Canada," echoes the sentiments of Derek Burney in his editorial piece of last week "Canada's hollow place in the world ~ The Canadian government has become increasingly irrelevant internationally." And the truths found in Burney's editorial have also been aptly assessed by Terry Glavin, Andrew Coyne, Conrad Black, Sean Speer and others, all questioning the "seriousness of Canada." 
So, to pick up on Ivison: the inconsequential nature of Canada's support in international affairs speaks to the country's perceived lack of substance on many levels, whether it be military capacity, contributions to economic and defence alliances, democratic institutions, political leadership, etc. And what has become apparent throughout the world community, is now being realized by Canadians when reasoning the unchecked rallies for Hamas in our very own streets.  
As a telling point of reference, take Canada's mainstream news headlines this week involving the trial of Tamara Lich – a grandmother facing jail for crimes against the state – the constitutional tussal on parental rights and the use of pronouns, or the ironic press conference where Chrystia Freeland called out Russian leader Vladimir Putin for playing politics with the Canadian House of Commons feting a Nazi-war veteran. These matters are the stuff of an unserious nation and it is some wonder why our democratic allies see only a fleeting shadow of this country's historic place in world affairs.   
It's been quite a week for many Canadians, fixated on Israel while wondering whether our citizenry's moral compass will ever again point true north.
To attempt to lend context to the core question of what it means to maintain a civil society, Lisa Bildy, a Canadian lawyer and civil liberties advocate offered a thoughtful rationale. Bildy assessed, "Many people in the West have long been flirting with very dangerous ideas from the safety of a stable society. Did they really think that provocative concepts like "unearned privilege", "decolonization" and evil "whiteness" would just stay in academia and never be acted upon in the streets? That fostering resentment and oppression narratives would somehow morph society into euphoric liberation and unity without first opening the gates of hell? I fear they are about to discover that steadily hacking away at the guardrails that kept the worst impulses of human nature in check was really, really stupid. And there will be no "safe spaces" and colouring books to protect them (or the rest of us)."
Tristin Hopper, columnist and reporter at National Post, has been more to the point with his comments on X.  He posted, "I think a lot of us falsely expected that the Thanksgiving Weekend would be defined by mournful "not in our name" protests, instead of the exact f**king opposite." 
The last word also goes to Hopper who nails what lays at the crux of many Canadians' uneasiness: "I think we Canadians need to take a deep look at the structures that ultimately stand in the way of men entering our homes and murdering our families … and then ponder why we've been pulling those barriers down with such enthusiasm and urging others to do the same."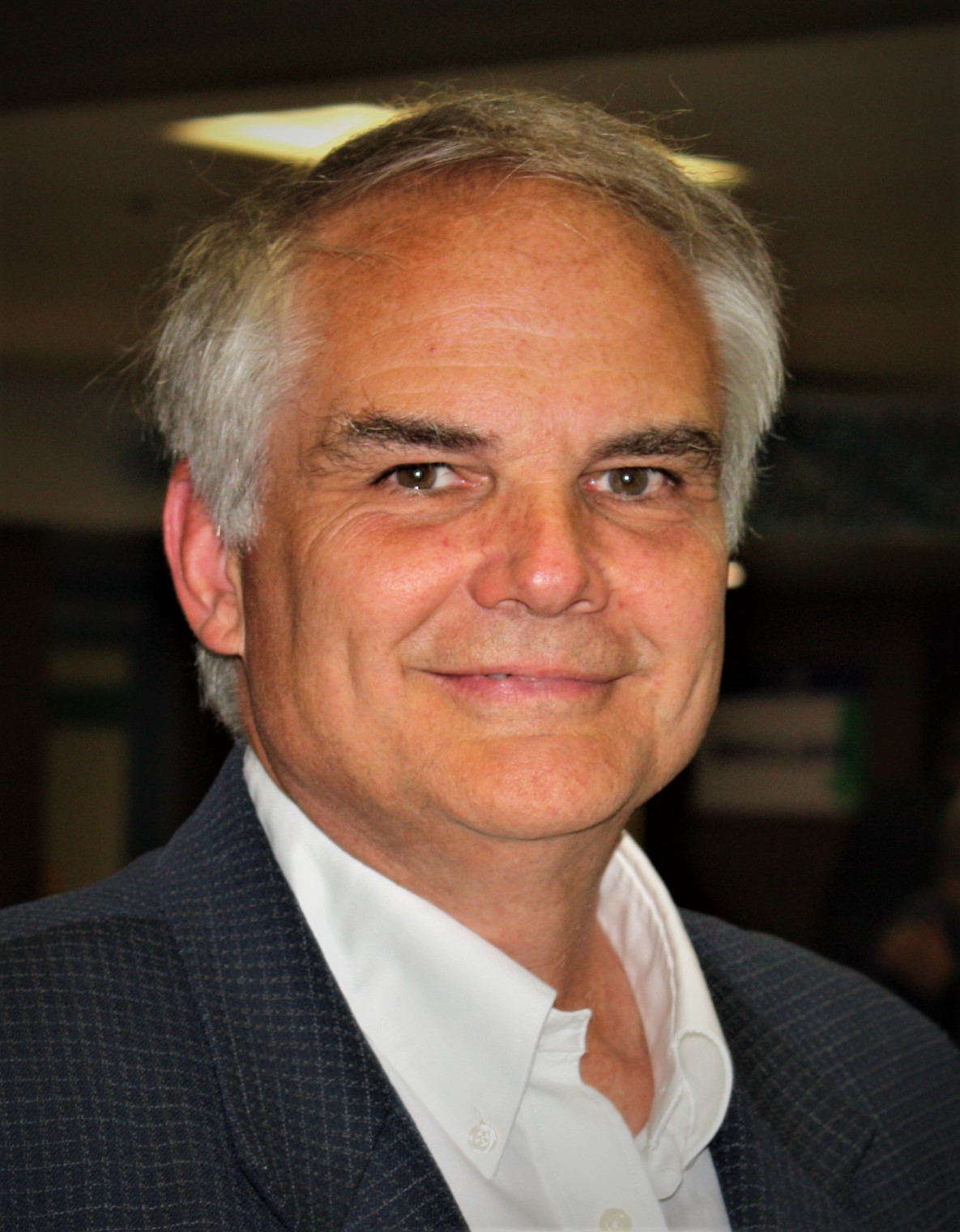 Chris George is an advocate, government relations advisor, and writer/copy editor. As president of a public relations firm established in 1994, Chris provides discreet counsel, tactical advice and management skills to CEOs/Presidents, Boards of Directors and senior executive teams in executing public and government relations campaigns and managing issues. Prior to this PR/GR career, Chris spent seven years on Parliament Hill on staffs of Cabinet Ministers and MPs. He has served in senior campaign positions for electoral and advocacy campaigns at every level of government. Today, Chris resides in Almonte, Ontario where he and his wife manage www.cgacommunications.com. Contact Chris at chrisg.george@gmail.com.