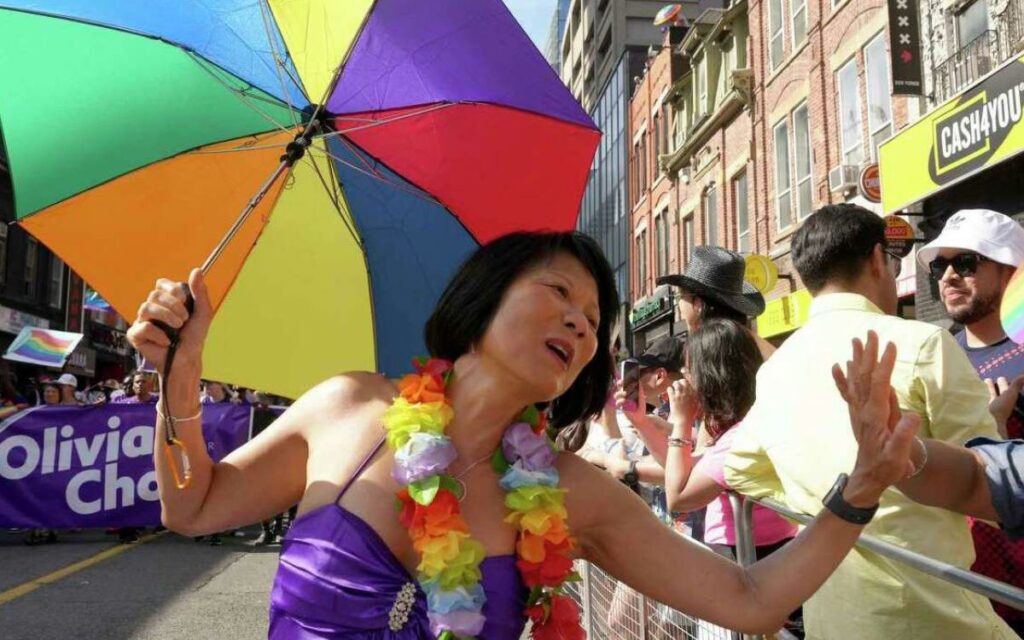 Both history and our current reality suggest this likely won't end well. Photo credit: The Canadian Press/Chris Young
Well, this is going to be interesting. Not especially good, but definitely interesting, as a test of a far-left Mayor of Toronto in Olivia Chow. Chow is being thrust into the largest city in Canada which already has a giant budget shortfall, out-of-control crime rate, massive housing shortages, failing public services and a provincial government that is likely to be less than cooperative. 
The pattern in Canada most of the time is for leftist governments, whether Liberal or NDP, to come into power, run up debt, increase the cost and size of government and basically undermine government finances. Following that, a conservative government is elected to clean up the leftist mess. Then the cycle starts all over again. 
There are exceptions to this pattern, such as the Chretien/Martin federal Liberal government who cut back drastically on government spending on health care and education more than any other government in recent history. Mind you, at that time in the mid-1990s Canada was on the brink of bankruptcy as the massive spending binge of Trudeau number one finally hit home, so the Chretien/Martin government didn't have much of a choice. But their spending cuts on transfers to the provinces deflected blame to the provinces that they didn't deserve as the federal government had made those choices. Unfortunately, the spending excesses of Trudeau number two is likely to repeat this debt crisis in the near future. 
The leftist Olivia Chow coming into government at a time when pretty much everything is in crisis is an exception to this Canadian pattern. And an enormous challenge for Chow. Although she has been very vague on her plans for the city – a "modest" hike in property taxes, for example, whatever "modest" means to her. We don't know what exactly that means yet, but considering the massive $1.4 billion budget shortfall, it can't be good. She has also promised an increase in the ridiculous land transfer tax for high-cost properties, which is one of the reasons Toronto real estate is so prohibitively expensive. The so-called Vacant Homes tax is also to be increased from 1 to 3 per cent. What is truly laughable is that Chow claims she will improve affordability by increasing all kinds of taxes.  
Chow has also claimed she will boost the supply of affordable housing, without stating that she will eliminate the many municipal regulations and costs that are currently acknowledged to be some of the major barriers to building new housing. Chow has also been predictably supported by the unions, which will ensure that any housing or other project for the city will be accomplished as inefficiently and at the highest cost possible.
Many leftist supporters of Chow have claimed that Toronto has been under conservative rule for the past few years, which is laughable considering that John Tory – never much of a conservative – caved into the unions on the contracting out of procurement projects. It is estimated that current rules limiting the eligibility for City of Toronto procurement projects to a few unions costs the city about $400 million annually. This is pretty big bucks that could help eliminate that looming deficit, if only the government would favour taxpayers over their union friends. 
Toronto has also experienced major surges in random crime, and Chow's plans do not have any likelihood of stemming that tide. The continued support of drug injection sites has sadly done nothing but worsen drug crime and the deterioration of neighbourhoods. Chow does not seem to have any sensible plan to counter this problem. 
What underlies most of Olivia Chow's promises is the belief that she will obtain major amounts of money from the federal and provincial government. It is always a convenient distraction for any government to fob off their financial problems on other levels of government, yet we taxpayers always end up footing the bill no matter which government actually levies the tax. 
Current political realities also suggest that Chow will not be particularly successful in extracting more funds from either the federal or provincial government. All governments are currently in dire financial straits, and need to solve their own problems. 
Olivia Chow has a massive challenge ahead, and her campaign promises will not be helpful to solving Toronto's major issues. Businesses have been leaving Toronto for a number of years because of punitive taxes, and it is unlikely Chow's plans will reverse that. The next few years will be an acid test for the leftist approach in the largest city in Canada. I suspect it will not end well.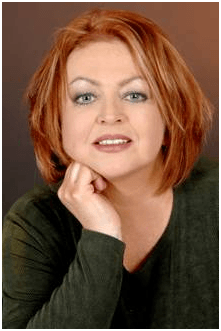 Catherine Swift is President of the Coalition of Concerned Manufacturers & Businesses of Canada (CCMBC). She was previously President of Working Canadians from 2015-2021 & President & CEO of the Canadian Federation of Independent Business (CFIB) from 1995-2014. She was Chief Economist of the CFIB from 1987-1995, Senior Economist with TD Bank from 1983-1987 & held several positions with the federal government from 1976-1983.
She has published numerous articles in journals, magazines & other media on issues such as free trade, finance, entrepreneurship & women business owners. Ms. Swift is a past President of the Empire Club of Canada, a former Director of the CD Howe Institute, the Canadian Youth Business Foundation, SOS Children's Villages, past President of the International Small Business Congress and current Director of the Fraser Institute. She was cited in 2003 & 2012 as one of the most powerful women in Canada by the Women's Executive Network & is a recipient of the Queen's Silver & Gold Jubilee medals.
She has an Honours BA and MA in Economics.