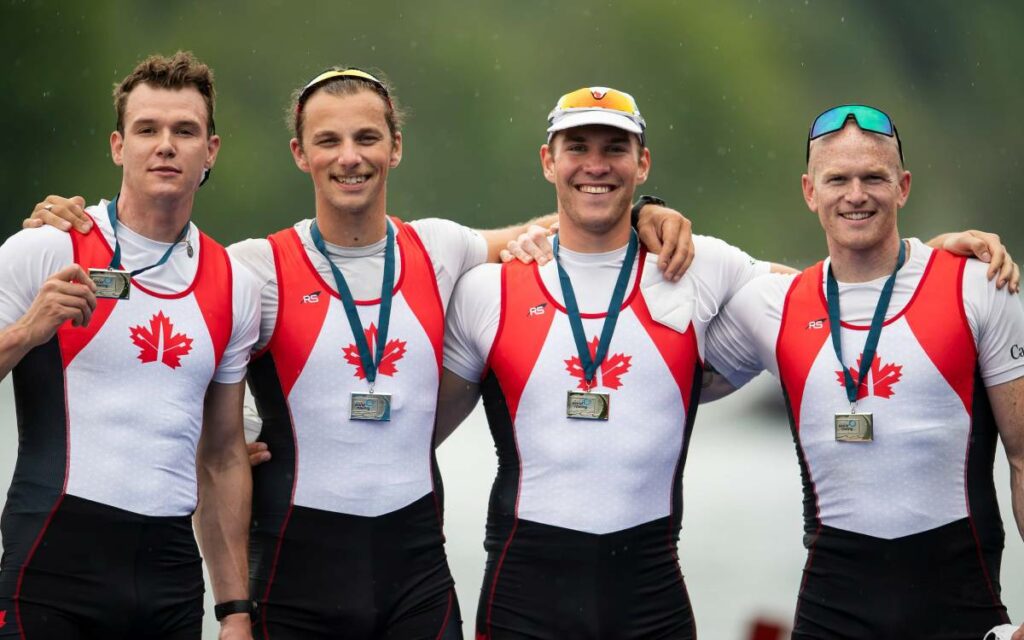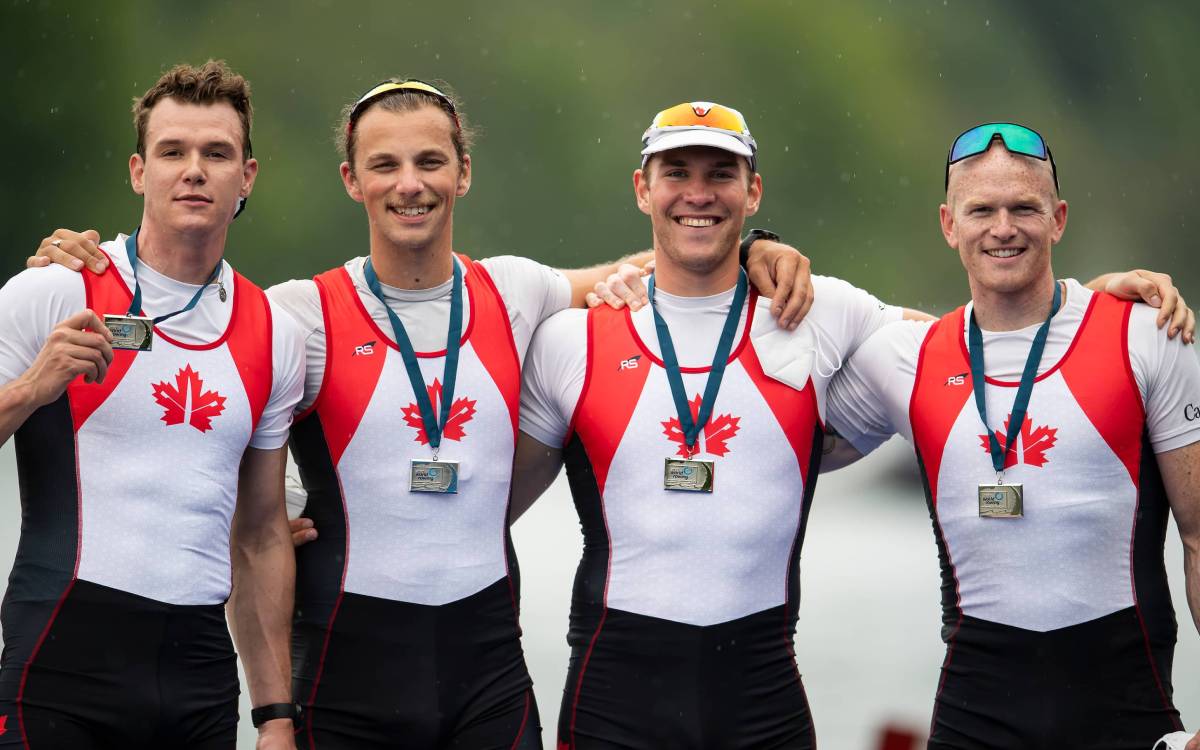 Canada's men's fours rowing team finished second at the final Olympic qualification regatta in Lucerne, Switzerland, May 15-16, 2021. From left to right: Jakub Buczek, Luke Gadsdon, Gavin Stone, and Will Crothers. The four punched their ticket to Tokyo with the stellar performance two weekends ago. Photo credit: CBC Sports
Not many athletes, or people in general, can say their dreams came true within 10 years – especially imagining such a lofty dream as participating in the Olympics.
But that's exactly what happened for Brock Badgers rower Luke Gadsdon.
It was Grade 10 at Westdale High School in Hamilton, when the now 24-year old met with his first rowing coach.
"Andrea Miller was someone I talked about my Olympic dream with early on, and she kind of laid a path for me to get there."
More on Miller in a moment, because Gadsdon's dream is about to come true.
Gadsdon is part of the Canada men's four crew that qualified for the Tokyo Olympics two weekends ago in Lucerne, Switzerland.
"It's definitely still something hard for all of us [on the team] to wrap our heads around," explained Gadsdon when he joined the Niagara Sports Report on Newstalk 610 CKTB.
"Just being able to say we qualified, and all the work we've done in the winter, all those long miles out here on the lake have really paid off. It's awesome."
Gadsdon was quick to pick up the phone after qualifying, and there was no surprise as to whom he reached out to first.
"First person I called when I got back to the hotel [in Switzerland] was mom and dad. They had watched the race live, which was early for them in Ontario, and my mom said I'm glad you called now and not 10 minutes ago because your sister and I were just crying our eyes out watching you guys qualify – that was pretty awesome."
So, what's a usual day training for a rower that just qualified for the Olympic games?
"Usually two or three practices a day, a couple of hours each row. Usually in the morning it's 20 to 25 kilometres in the water, then we have weights or erg [ergometer] or a second row later in the day. So, it's a lot. Most of the day we're training and if we're not training, we're eating or resting."
"It's a full-time job, and I love it."
And Gadson wouldn't change it for the world.
For now, he and his teammates remain in quarantine in a hotel in British Columbia.
Gadsdon, who joined the National Team in 2018 and took part in the Under-23 World Championships in that year and again in 2019, credits his high school coach and current Brock Badgers coach with helping him see his Olympic dream come true.
"Andrea Miller was my high school and club coach, and really helped with how I was approaching sport, and then Pete [Somerwil] really helped me get my head on straight with international and high level competition," Gadsdon said.
"Without those two people I definitely couldn't have been here."
Gadsdon and his Team Canada rowing teammates will likely travel to Tokyo in late June or early July to acclimatize themselves.
Jacob Buczek, a member of the St. Catharines Rowing Club, is also part of the men's four crew, along with Will Crothers and Gavin Stone.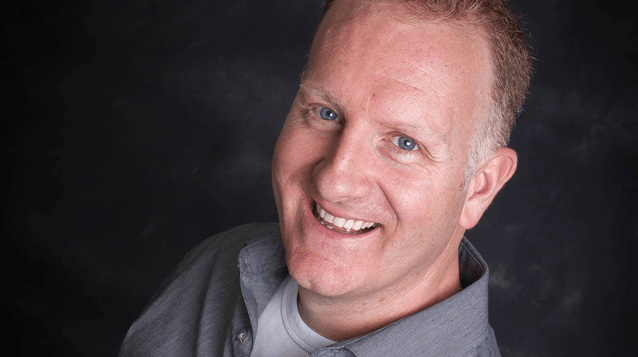 Rod Mawhood is a lifelong Niagara native who has had the pleasure of working in all three mediums – Radio, Print and TV – for over 20 years. His first announcing gig was with the then St. Catharines Stompers. Since then he's worked in radio and TV in Toronto, and currently is the announcer for the Niagara IceDogs and Niagara River Lions.
Rod also covers the Buffalo Bills for FOX Sports and the Buffalo Sabres for NBC Sports.