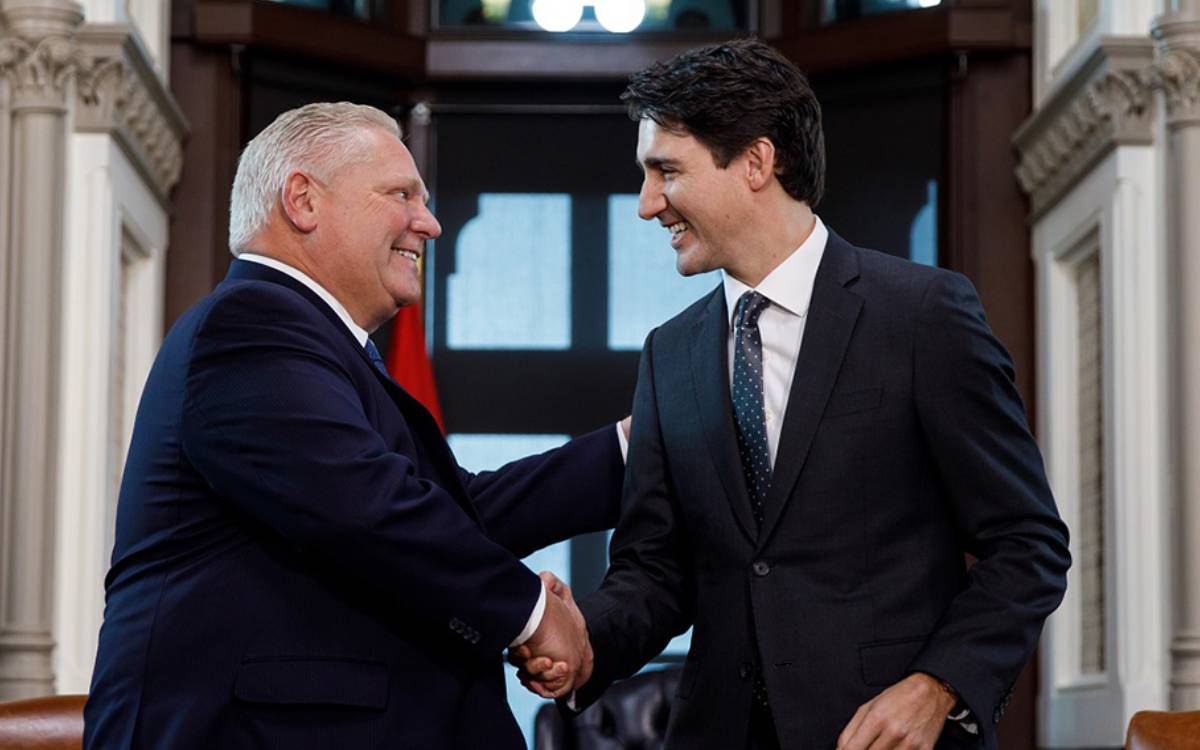 Premier Doug Ford and Prime Minister Justin Trudeau, Nov. 22, 2019. Photo credit: PMO
The job of a provincial premier is to act in the best interests of his or her province, correct?  So why are critics dumping on Ontario Premier Doug Ford because his province has not yet signed a deal with the federal government to implement Prime Minister Justin Trudeau's election promise of $10-a-day childcare?
Granted, the premier has criticized subsidized daycare in the past, particularly if it does not support parental choice. But COVID's negative impact on women's participation in the workforce when childcare options shrank, demonstrated how critical it is to economic recovery.  In response, Ontario increased child tax breaks for parents and is creating 30,000 more childcare spaces.
Ford has also publicly stated several times that he wants a deal and is confident he can get one given his strong relationship with federal Finance Minister Chrystia Freeland – but not a deal that shortchanges Ontario.
So far, it looks like the current deal on offer may do precisely that. The federal government says the offer is supposed to be a per-child, 50-50 cost share arrangement to reach a $10-a-day price for parents by year five of an agreement.  
But Ontario has over 37 per cent of Canada's kids under five, yet the funding on the table only amounts to approximately 34 per cent. The deal proposes to give Ontario $2 billion a year.  That sounds like a lot until you realize that Ontario already spends $2 billion a year on childcare and an additional $3.5 billion annually on all-day kindergarten for four-year-olds, the only province to do so.   
Childcare is also significantly more expensive in Ontario. The average fee in the GTA can range from $1,200 to $1,500 monthly by the federal government's own figures, while similar fees in other urban centres across the country can range from $451 to $853 per month. In other words, to reduce Ontario's daycare fees to $10-a-day will be much more costly than in other provinces.  
Two other issues complicate negotiations. The province also worries about funding sustainability. Ottawa has a history of promising big, shiny new cost-shared programs and then changes gears and diverts money elsewhere, leaving provinces scrambling to make up the difference. Just think health care, the original federal promise of 50 per cent funding has now shrunk to about 22 per cent. 
The debate over not-for-profit versus for-profit childcare also complicates negotiations. Ottawa prefers to support non-profit daycare, but about a quarter of Ontario's current system is operated by for-profit operators, many small business owners.  
Ontario is not prepared to undermine a quarter of its system if the goal is to give parents more choice, not less. For-profit operators provide approximately half of Alberta's childcare, a fact that did not seem to be a sticking point for Ottawa when that deal was struck.  
Ottawa is correct to want accountability for how federal dollars are spent, but in a country with such diverse childcare needs – from highly urbanized settings to rural communities, from 9 to 5 office workers to shift workers – allowing provincial flexibility is key.   
As officials from Ottawa and Ontario sit down again this week to continue negotiations, fair share, sustainability, and flexibility are not unrealistic demands for Ontario to make. And they are demands that appear to have been met in previous childcare deals with almost all of the other provinces.  
After all, $10-a-day childcare was Trudeau's election promise to meet, not Ford's. And the premier would not be meeting his own promise to Ontario voters if he accepted a deal that did not treat them fairly. 
The premier says he is optimistic that a deal can be done and has largely refrained from lobbing political barbs when pressured on the issue. That is a good sign. 
Let's hope he is right. More affordable childcare is an important economic support for the province and the country's economy. It will take both levels of government to make it happen.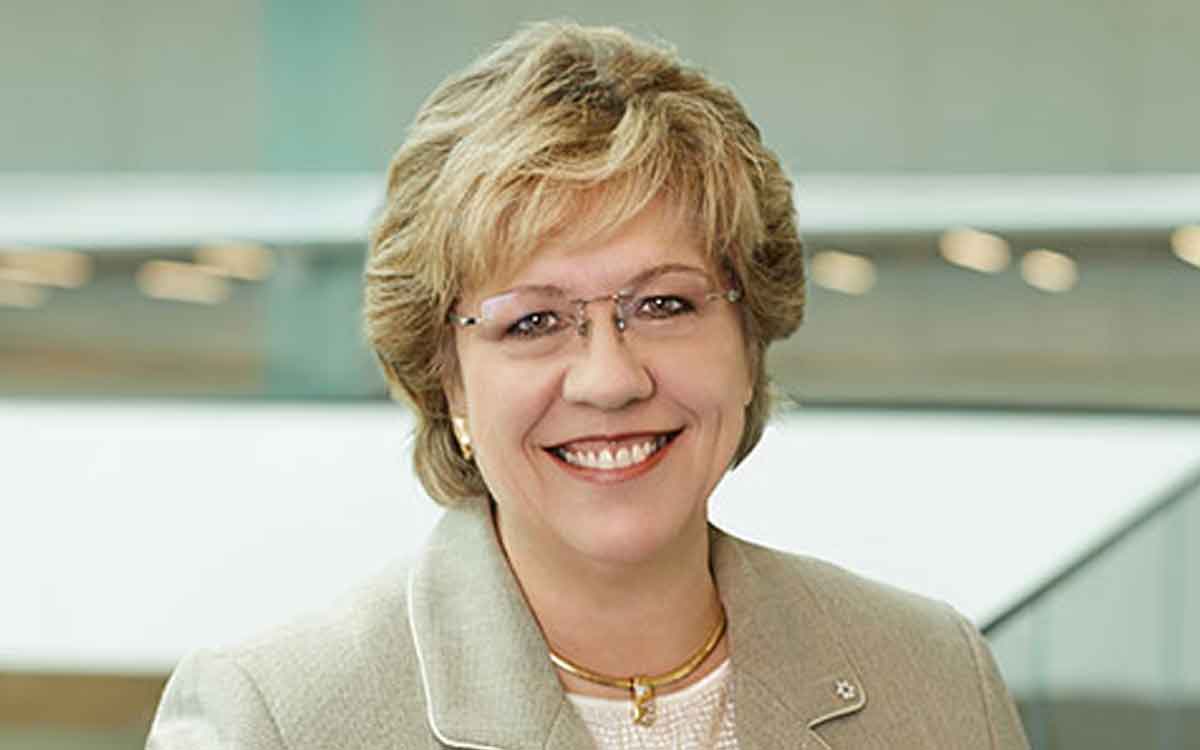 Janet Ecker is a former Ontario Finance Minister, Minister of Education, Minister of Community and Social Services and Government House Leader in the governments of Premier Mike Harris and Premier Ernie Eves. After her political career, she served as the founding CEO of the Toronto Financial Services Alliance, a public-private partnership dedicated to building Toronto region into an international financial centre. She currently sits on a number of corporate and non-profit boards, agencies and advisory committees.
Ms. Ecker received the Order of Canada for her public service contributions and was recognized as one of the "Most Influential People in the World's Financial Centres" by Financial Centres International.  She also received a "Canada's Most Powerful Women: Top 100 Award" from the Women's Executive Network and the Richard Ivey School of Business, among other awards. She is also one of the founders of Equal Voice, a national, multi-partisan organization working to elect more women.