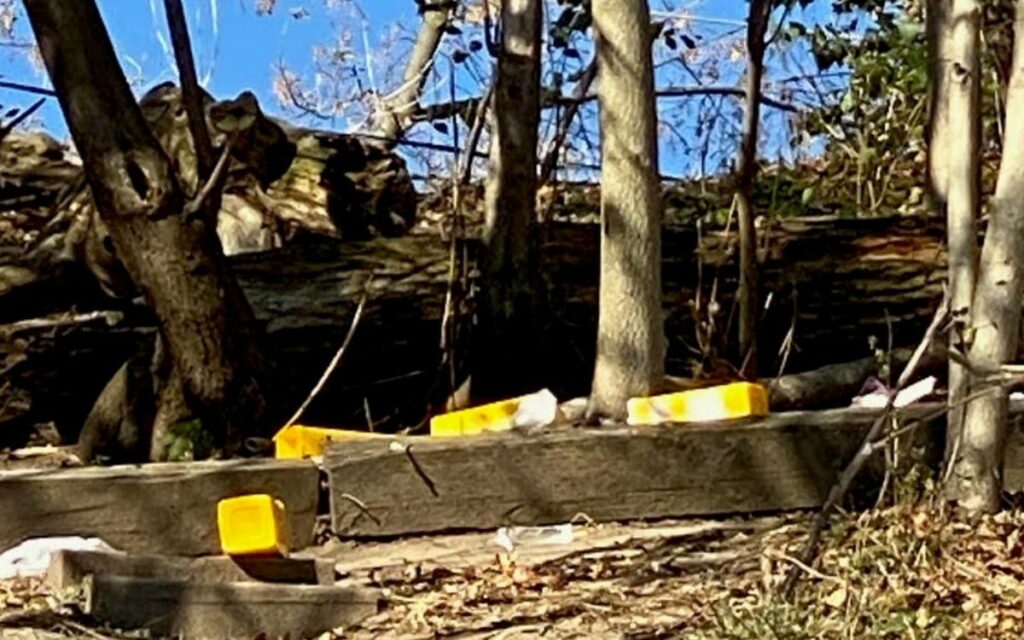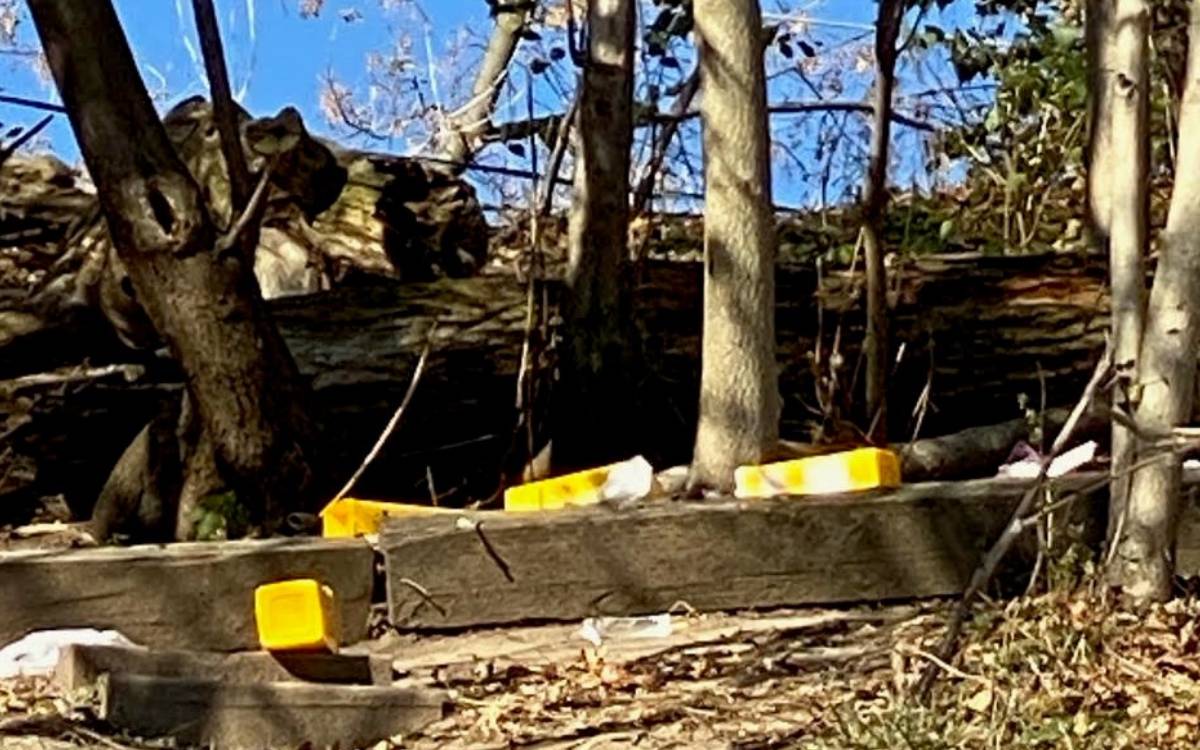 Sharps containers in St. Catharines' Centennial Park in the summer of 2020. They were cleaned up on November 20. Supplied photo.
Fred Bowering hasn't had an easy ride. The 52-year-old St. Catharines resident has been through a lot to say the least. The things he's been through would have been enough to bring any person to their knees but Bowering has soldiered on and faced his addictions and mental health demons head on. Instead of quitting he's turned his attention to helping clean up the streets of St. Catharines.
Bowering posts his cleanup projects on facebook from time to time and gets numerous kudos from residents, many of whom are shocked at the amount of syringes that litter the streets of the Garden City. "I got clean about six years ago around Christmas," said Bowering in an interview. "I managed to keep a place to live. Cleaning up the needles and trying to help addicts and the homeless gives me a sense of purpose."  Sometimes he goes out on his own and sometimes he joins other community groups like the Niagara Dream Centre which Bowering joins Tuesday evenings.
There have been a lot of complaints from businesses and residents, particularly in the downtown area, about the increase in crime, graffiti, homelessness and drug use. Bowering said from what he sees, the opioid crisis is still a critical issue. "Whether it's homeless people or people who appear to have their lives together, it's a problem." But with the ongoing COVID-19 pandemic, Bowering said all of the attention has been focused on that issue.
Downtown resident Julia McLaren said she's been so impressed with what Bowering is doing but less than impressed with the direction St. Catharines is heading and the lack of inaction by municipal and regional politicians. "I have nothing but admiration for Fred Bowering. For the last six years he has quietly gone about doing the job of cleaning up garbage, filth, needles and other drug paraphernalia in St Catharines downtown and parks because he is just that kind of person. He demands no payment, no accolades no political office."
McLaren added, "We moved into the city to enjoy, walking to the post office, the banks, the theatre and at one time the city gem, Centennial Park. The condition of the city is not what it once was. I feel it's really gone downhill in the past six years. Make no mistake, this has nothing to do with COVID as the road to hell was paved long before the health crisis hit."
Another nearby resident, Janice, is also frustrated with the state of the city. "We moved to downtown St. Catharines a year ago to be able to enjoy the vibrant, downtown and walk the multitude of beautiful parks.  We are very disappointed with all the garbage we now see including needles, food containers, discarded clothing and even furniture," explained Janice. "There has been a very distinct change in the feel and shabbiness of the area over the last year.  And the number of homeless camps is appalling."
While not overly impressed with the response from mayor and council, McLaren said, "Full points, kudos and thanks to Trish Pavelko of the City By Law Office. She accomplished in 48 hours what the regional councillors and city councillors could not do in weeks."
Bowering has seen a lot over the years while helping to clean up the streets and support those living on them. "My father was indigenous and after he died I embraced the indigenous culture and spirituality," he explained, saying that's what has helped him stay focused and clean for so many years.
The city has provided Bowering with pliers and gloves to help him avoid a needle-stick injury. Other than that he says there isn't much support other than from local volunteer community groups. "It's frustrating. Politicians pay lip-service to homelessness," he said. "No matter where you go in the city you see it [homelessness]." He added the people he talks to on the street want to get back on their feet. "They want a hand up not a hand out."
On an average day Bowering will fill a Gatorade bottle with needles. One of the things he's been noticing more of is dumped sharps containers. The city placed some sharps containers in public spots for addicts to dispose of their needles but they were being stolen and emptied by drug users searching for leftover drugs in the syringes that they could use to get high. One time Bowering said he found six sharps containers in one spot, each one holding about 200 needles. "Summertime is always worse and the homeless camps can get out of control with mess and needles," explained Bowering.
"Why do I do it? It gives me a purpose. I still manage to get up every day and get out." Bowering said he's seen quite a few people get clean but he's also seen a lot of people who have passed away. He added that people are comfortable talking with him because he comes with some street-cred. "I've lived it. Things that use to destroy me now motivate me."
Interestingly Bowering says he wants to slow down but not because he wants to give up. "I want the city to see the real problem. If I and others keep cleaning things up then they won't see it."
"Every person has potential. I've turned my life around. Thankfully I got clean. I was a hermit for a lot of years. Cleaning up the needles and the streets doesn't pay but it pays in so many other ways."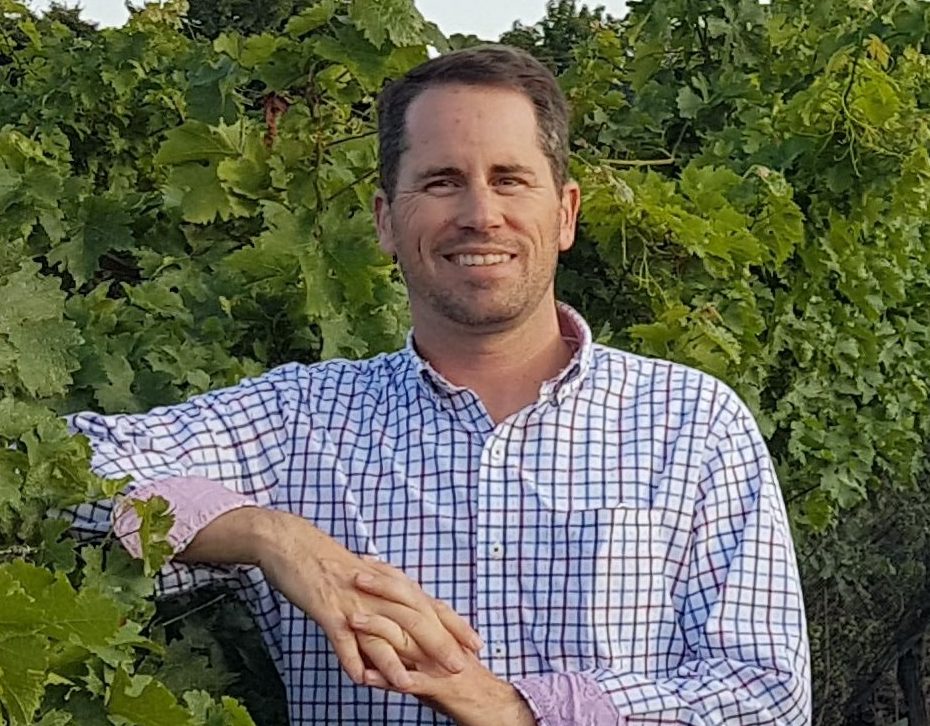 Kevin has spent over two decades as a public relations professional in a variety of sectors including professional sports, the arts, industry and healthcare.  After tiring of the daily commute to Toronto he returned to Niagara and launched The Niagara Independent, an online news source published twice weekly.
He is a graduate of Brock University, Niagara College and the Richard Ivey School of Business. He was named one of Niagara's 40 Under Forty in 2005.
Kevin is most proud of his twin daughters. He is also a triathlete and four-time Ironman finisher.