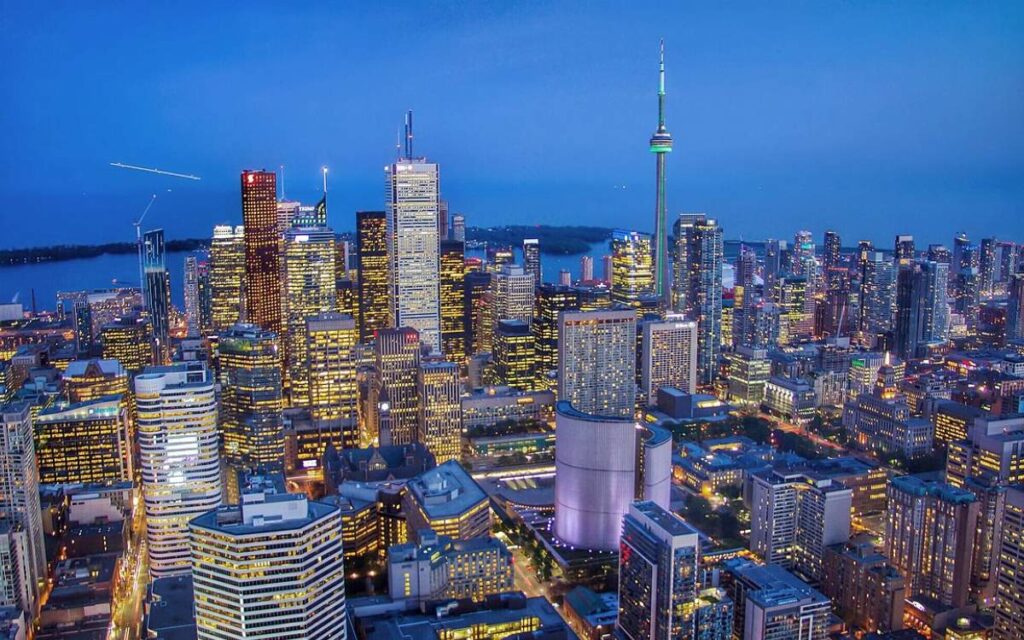 There is no 'like-for-like' replacement. Photo credit: Wikimedia Commons
Ontario's Independent Electricity System Operator (IESO) is recommending the province step-up natural gas use to help avoid an energy shortage. 
Ontario will require an additional 4,000 MW of electricity between 2025 and 2027 – the equivalent of adding a city the size of Toronto to the power grid, said the Crown corporation in a recent report, noting there is no "like-for-like" replacement for natural gas. 
As power demand grows across Canada, provinces must decide between various energy sources, including facing pressure to eliminate gas altogether from the grid, according to RBC Economics and Thought Leadership. 
"If they get it wrong, Canada could suffer Europe's fate of a hobbled, energy-insecure grid that leaves consumers with soaring bills," analysts wrote in September.  
Keeping costs down and power reliable 
After a foray into renewables starting in 2009 that sent Ontario energy prices skyrocketing up to 75 per cent higher than competing jurisdictions in North America, the province is now planning new natural gas infrastructure to help meet energy demand. 
"Natural gas provides Ontario's electricity system with flexibility, reliability and security as other non-emitting forms of electricity supply is developed," said the IESO. 
Currently, there are approximately 3.6 million homes and 160,000 businesses in Ontario using natural gas.  
The IESO is recommending several options to increase power supply including 2,500 MW of storage, hybrid, biofuels, and 1,500 MW of natural gas. 
The province says it is expanding natural gas access across rural, northern and Indigenous communities "to help keep the cost of energy low for thousands of families, businesses and farmers."   
Support from First Nations 
Anwaatin, an Ontario-based Indigenous climate change action group, came out in support of the province's natural gas expansion. In a letter to the Ontario Energy Board, they said many First Nations struggle with energy poverty. 
"The majority of First Nations in Ontario do not have access to natural gas and rely on electricity with poor to modest reliability in the north for basic home heating as well as lighting," said Anwaatin.  
"Many First Nations are therefore interested in accessing lower-cost natural gas in order to allow for energy cost savings and lower-emission heating when compared to other fossil fuels." 
Mixed messages 
Questions remain about Ontario's natural gas expansion. Over 30 Ontario municipalities have declared their intention to reduce or eliminate fossil fuel use, said Catherine Swift, an economist and president of the Coalition of Concerned Manufacturers and Businesses of Canada.  
"I've asked some of these councillors, at times, how do you think this is going to happen?" she said. "How are you going to replace this? There's no plan." 
Meanwhile, the City of Ottawa wants to eliminate all greenhouse gas emissions– city wide – by 2050, a plan that would cost taxpayers over $50 billion, said Swift, noting property taxes would skyrocket if the idea came to fruition.  
There are contradictory statements and mixed messages circulating in Ontario's political ether, she said, noting nuclear power is still part of the conversation. 
"But the green activists don't like nuclear energy either, right?" she said.  
A lesson for the country 
Given Ontario's energy problems, is Canada ready for an expected 50 per cent increase in electricity consumption over the next decade? 
"It's a tall order, even unlikely at our current pace of decision-making," said RBC Economics and Thought Leadership.  
"Add to it another complexity: we have committed to a net zero grid by 2035, yet natural gas continues to make a compelling economic and reliability argument." 
Dan McTeague, president of Canadians for Affordable Energy, agreed with RBC, saying Canada may end up like Europe if the right policy measures aren't adopted. 
"You will never address that until this country starts to pump more oil and get more natural gas to a world that desperately needs it," he said. 
This article first appeared on the Canadian Energy Centre website on Nov. 3, 2022. Reprinted here with permission.